Getting Started with Adobe Premier Pro
Adobe Premier Pro is a video editing application which can be used for basic editing of footage to production of large feature films.  Some functionality includes editing footage in the timeline, audio editing, title creation, colour correction, innovative media and project management tools.
Adobe Premier Pro exports project in multiple file formats such as MP4 which makes it easy to upload your project using Kaltura media on your Learn.UQ website.
Warning: UQ policies and procedures apply to the use of External Learning Tools. TLS have provided a list of example implications on the eLearning website.
Installing the software
Adobe Premier Pro can be installed on your PC directly through Software Center:
Go to the Start Menu.
Type in Software Center.
Click Software Centre from the drop down.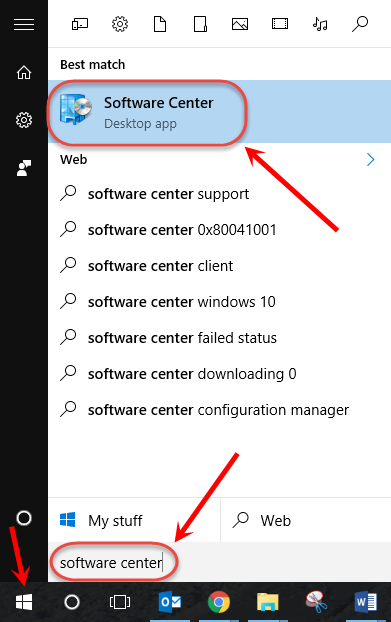 Click on the Available Software tab.

Locate Adobe Premier Pro.
Click on the Install button.
Note: If your computer does not have Software Center. Please log a job with desktop support (help@its.uq.edu.au) to have the software installed on your machine.