What is Blackboard Instructor?
Blackboard Instructor is a free application that allows you to access your Blackboard course on your smartphone or tablet.
Blackboard Instructor is not a complete alternative to accessing and managing Blackboard courses via a web browser on a computer. However, it does add mobility to some Blackboard features including Announcements, Course Content, Discussion Boards, Blogs and Journals.
Downloading the app
The Blackboard Instructor app can be downloaded directly from the Google Play Store, Apple Store and Windows Store.
Accessing the app
Launch the Blackboard Instructor app.
Search for The University of Queensland in the text-field.
Select The University of Queensland from the dropdown menu.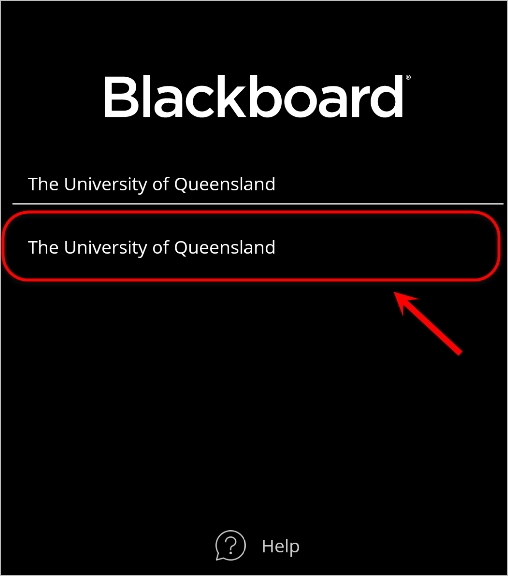 Enter your staff ID number (e.g. uqabcde) and password. 
Check the Keep me logged in checkbox.
Tap the Log In button.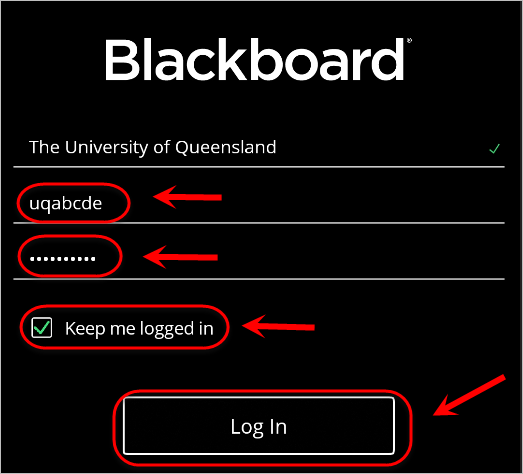 Tap the Agree button to accept the Terms and Conditions.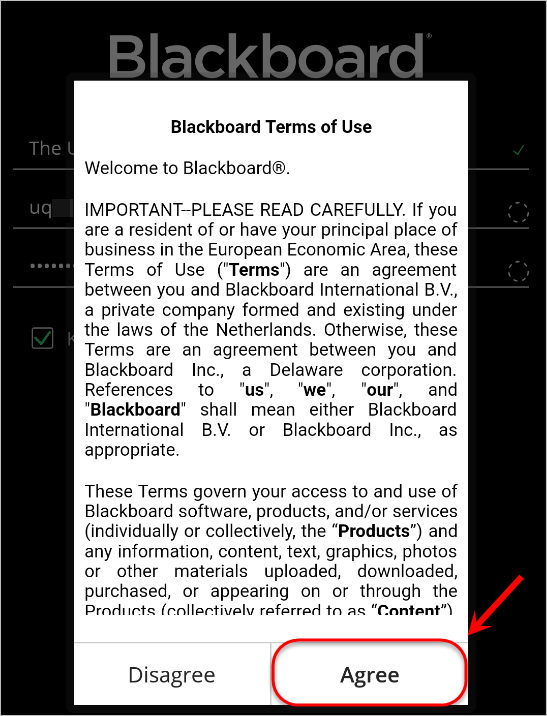 Other Considerations
The app does not work with all content available in Blackboard. The app is best used for posting announcements, interacting with discussion boards and blogs and accessing documents and content items.
The app may not give access to all key learning and assessment activities in a Blackboard course. It is strongly recommended that staff continue to access Blackboard via a web browser on a computer for any of the following activities:
Accessing collaboration tools (e.g. Wikis, Virtual classroom)
Accessing Flash content (on iOS devices)
Accessing the Grade Centre
Accessing content from 3rd party systems available in Blackboard (e.g. Turnitin)
Staff should also be aware that downloading content to a mobile device may incur data costs from service providers. We recommend that care be taken, especially when accessing media files. We encourage staff to take advantage of UQ's wireless connectivity where available.
Blackboard Instructor Resources