Your profile provides a photo and information about you, throughout Learn.UQ (Blackboard). Your profile can be viewed in the People tool, Discussion boards, Blogs, Journals and Wikis.
Setting up a profile is optional for both staff and students. The use of this tool is encouraged as it helps course members get to know one another and improves navigation in collaboration tools.
Warning: Do not delete your profile as it is not possible to recreate it.
Tip: Encourage students in your courses to set up their profiles. Instructions for students are available at: Learn.UQ profiles
Example: Discussion board threads automatically show the profile photos of both staff and students. You can click on the profile photos to view further information on each course member.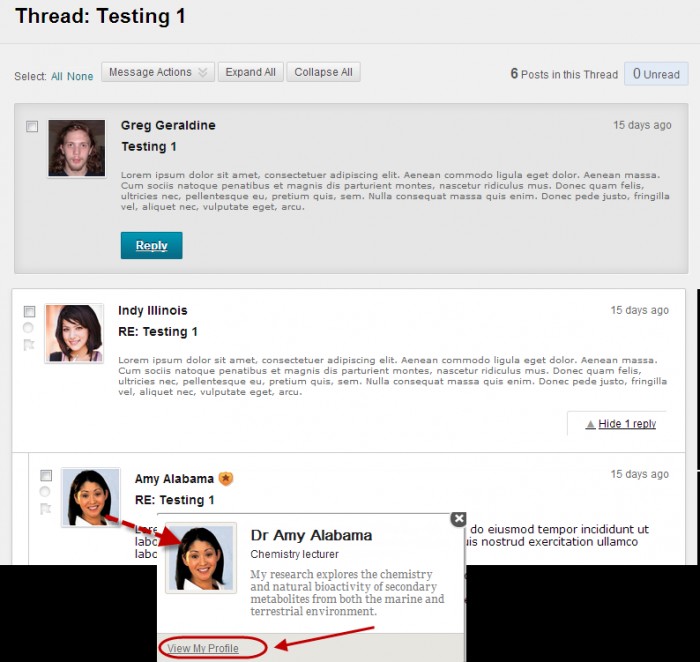 Setting up your profile
Login to Learn.UQ (Blackboard).
Click on your name in the top right hand corner of the screen.
Click on the blank profile icon.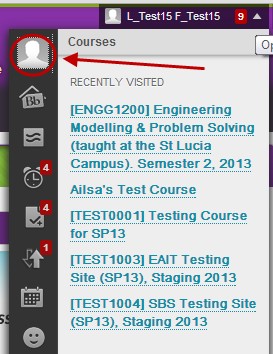 Click on the Edit My Blackboard Profile button.
Enter your email address in the textbox.
Click on the Submit button.
Note: You will be sent a verification email, you need to click on the link in this email to complete the set up processes.
Information
If required, edit your name in the textbox.
Enter your school in the What are you studying? textbox (the wording is set up for students).
Suggested content for the What would you like to share about yourself? textbox includes:

The courses you teach.
A description of your research area and/or industry experience.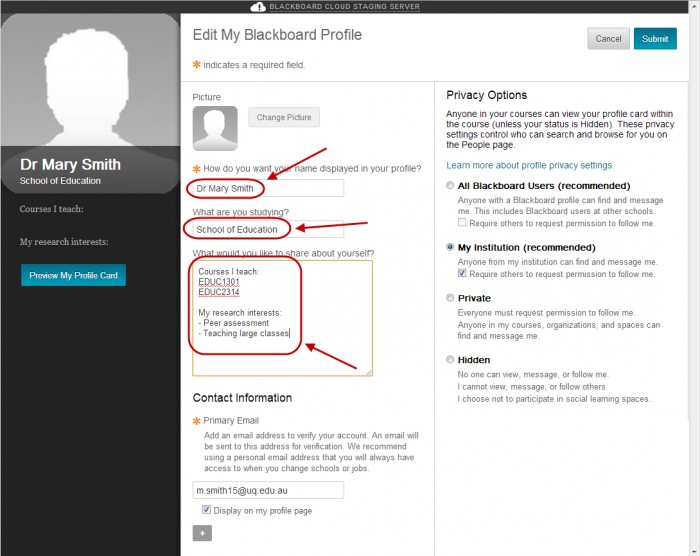 Picture
Click on the Change Picture button.
Click on Upload New and browse for and select a new image.
Profile Photo guidelines
It is recommend that staff follow the same guidelines that are given to students:
Coloured photo.
Head shot.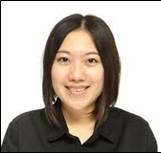 Click and drag a corner image handle to resize the photo as needed.
Click on the Change Picture button.
Email
If you want your email address displayed on your profile page check the Display on my profile page checkbox.
Privacy Options
Select the required privacy option.
Note: All Blackboard Users will allow anyone at any university or school that has Blackboard Social tools to search for you and view your profile. This option is not recommended (ITS do not have access to change the wording on the page as it is a Cloud tool).