Downloading Old Recordings to your current Lecture Recordings
Staff are able to link old Echo content to the current system. You will need to download the old recording and upload it to your current lecture recording link. 
Download an Old Recording
Access the required Lecture Recording folder. 
Select Download Lecture Audio or Download Lecture Video

Note: Please note that the downloader only will only capture the left screen but will capture the audio regardless of which screen is being used.
Navigate to the required drive to save the file and change the file name if required. 
Click on the Save button.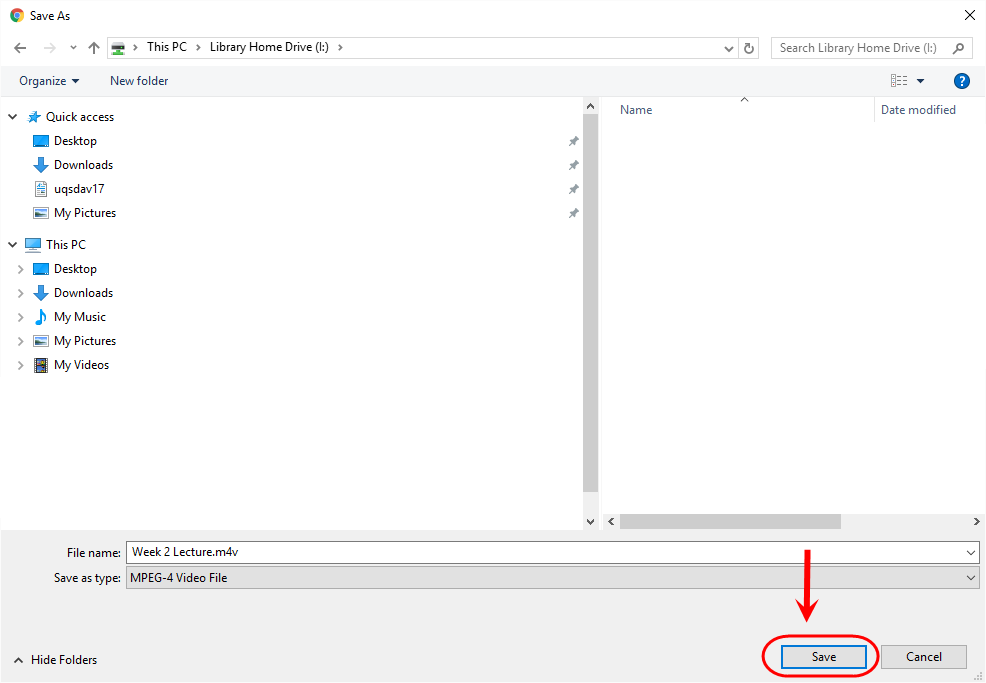 Uploading a New Recording
Click on Learning Resources and Lecture_Recordings link.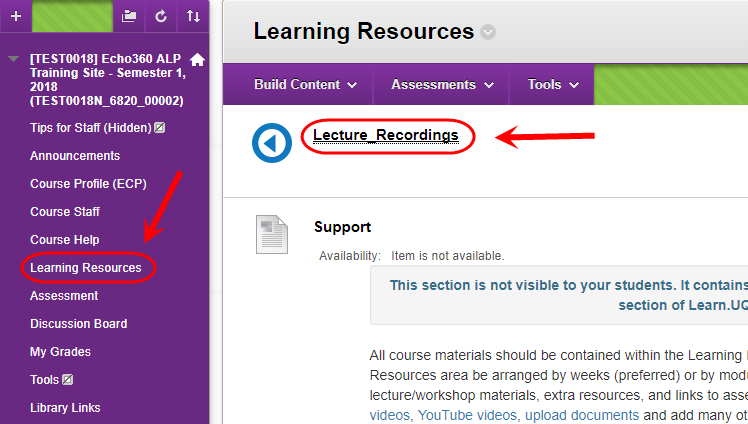 Within the Echo CLASSES, select NEW CLASS button

Option to: 

Select a start date, start time and duration for the recording 
Description for the recording. 

Click on the OK button.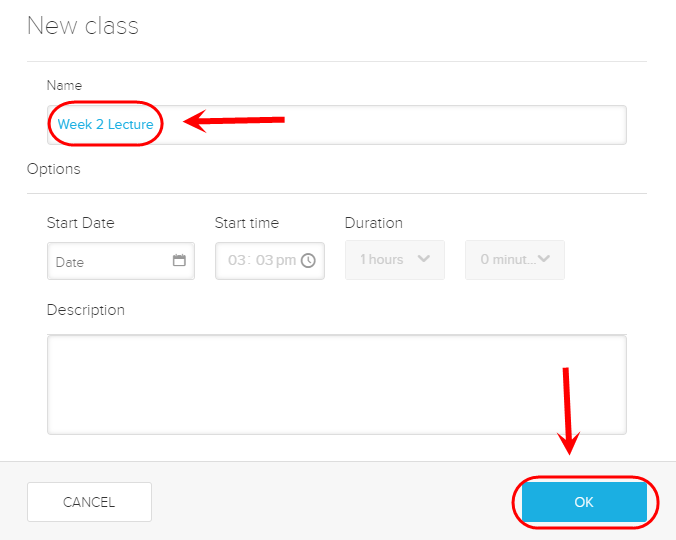 Select the plus (+) Add content button, next to the new class you have created.
Click on Add video or Add presentation.

Click on Upload a File button. 
Click on the Choose File button and locate the file.
Click on the Open button.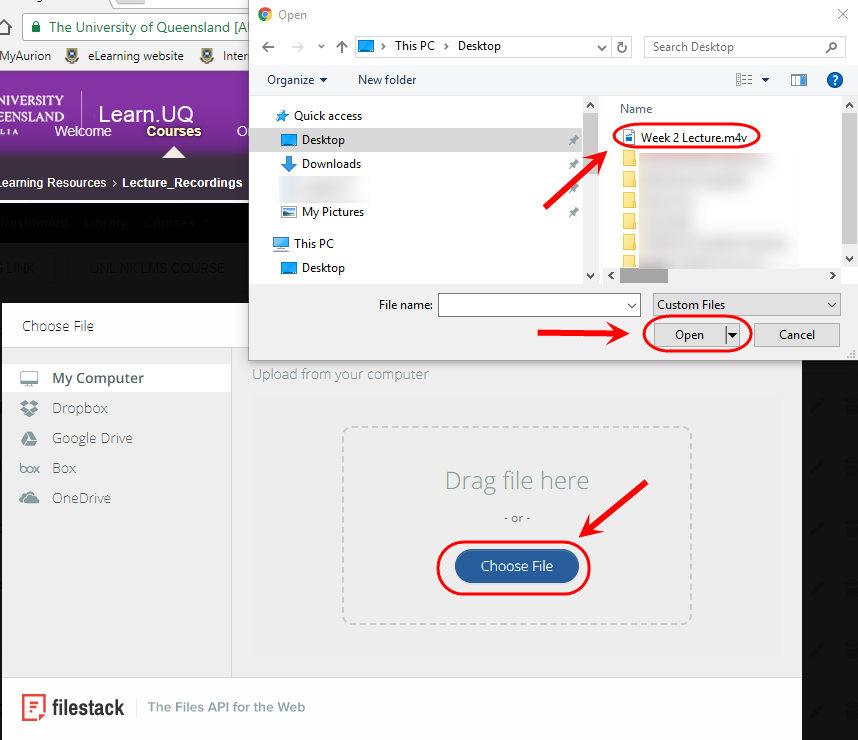 Note: Depending on the file size the upload process may take awhile. When the play button is greyed out the file is still uploading. 

When the green play button appears the content is uploaded and is available by default. 
Click on the play button to make content unavailable, or available at a later date using availability settings.