Warning: Learn.UQ (Blackboard) course sites must remain available to students for 12 months following the completion of the course teaching period.
By default Learn.UQ courses are not available to students when they are first created. To make your course visible to students you need to change the Availability setting.
From the Control Panel select Customisation > Properties.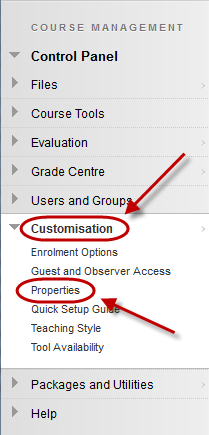 Set Availablity
Select the Yes radio button for the setting Make Course Available.
Click the Submit button.