Inspera central on-campus and off-campus exams
This guide describes the steps required to be performed by the course coordinators to configure centrally scheduled Inspera exams before the date when the Question Sets have to be added to the Inspera Tests (please refer to Business Process Calendar of Events).
Before the exam can be configured, a Question Set needs to be created. For more information refer to Create a Question set guide. Note: Remember to add Additional pages required for Inspera exams: Academic Integrity Pledge and Assumptions question.
 In https://uqi.inspera.com/admin, go to Deliver.
Click on the Tests button.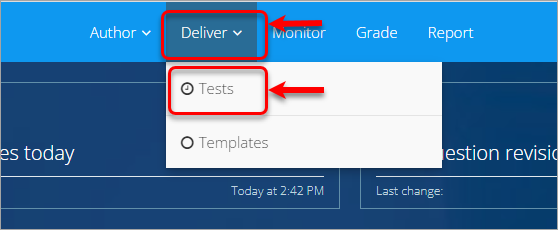 Type the required test name in the search bar. The following naming convention is used: 

Course code + Year + Semester (S1, S2, Sum) + Name of Exam

Example:

An End-of-semester exam for ABCD1234 for Semester 1 2023 would be named

ABCD1234 2023 S1 EoS Exam

Click on the exam title.

In the Select question set or create new textbox click on the Folder icon.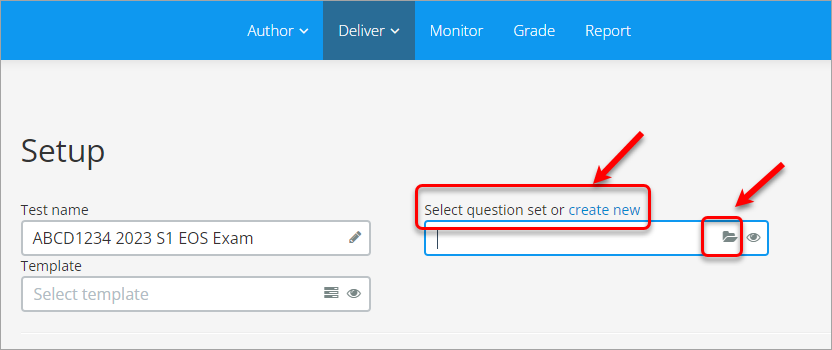 In Select Question Set, search for the requited Question set: either click on the Created By button and type the name of the person who created it OR click on Created by me OR type course code in the Search bar.

Click on the required Question Set and click on the Save button.

After you have attached the Question Set to your exam, the remaining exam settings will be applied on your behalf by the central unit.