Enable Inspera After test settings
Note: It is recommended this step be completed after marking because if the following settings are enabled during the assessment creation, students might see their results upon submission.
Click on Deliver.
Optionally, enter the course code etc in the Search textbox.
Click on the required assessment.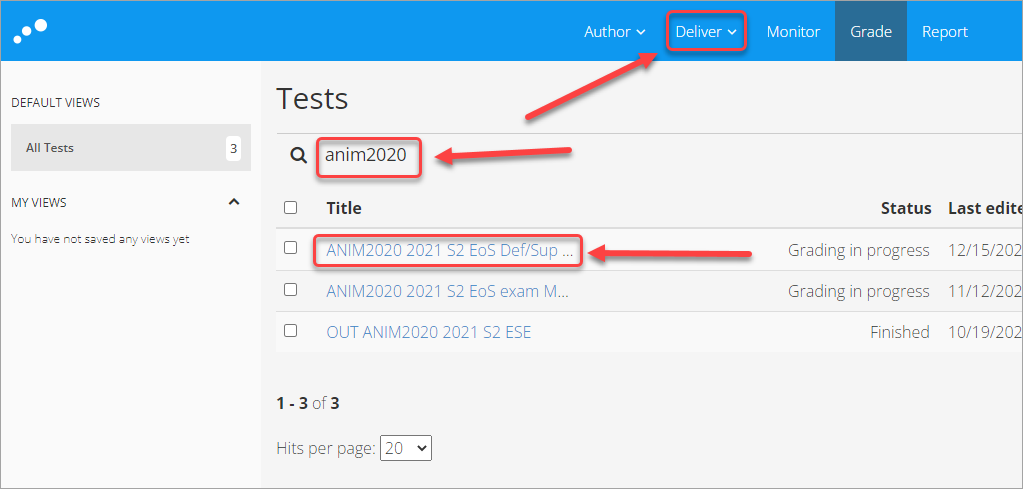 If required, in the Options section, click on the Show/hide details link.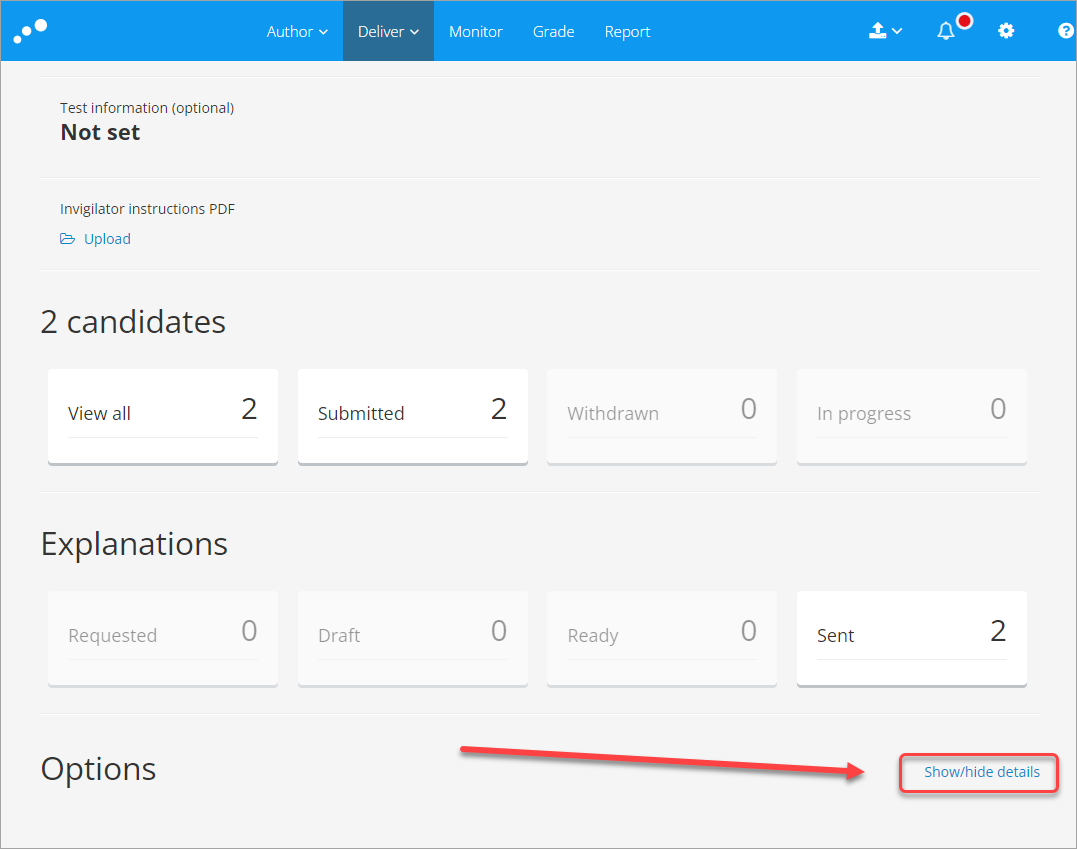 Optionally, check the Enable Candidate Report checkbox in the General settings tab.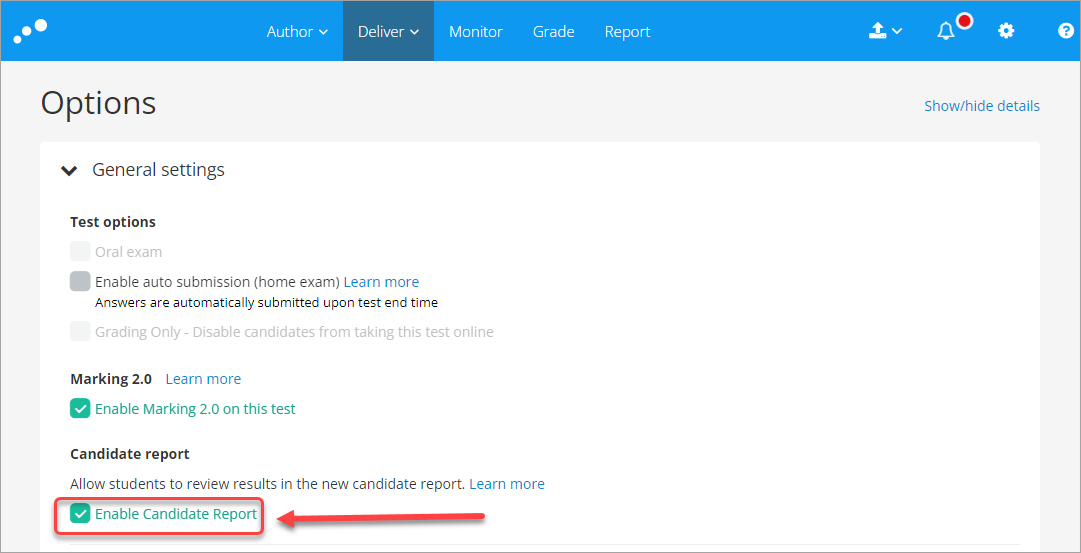 Optionally, check the Allow candidate post-submission review checkbox in the After test tab.
Enter the appropriate date in the Availability to: textbox.
If applicable, check the Include Correct Answers and Results Page checkbox.
Optionally, check the Show Final Grade on Student Dashboard checkbox.
Enter the appropriate date in the Visible from: textbox.
Select the Shared with candidate radio button.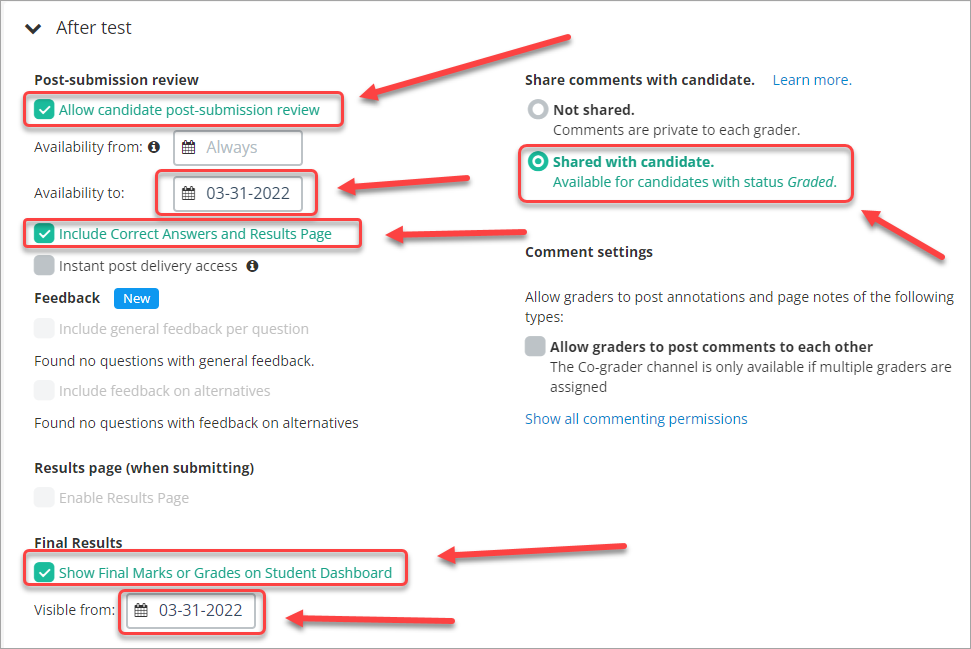 Click on the Confirm sharing button.