When you set up an Assessment item in Inspera, it will only be available to you unless you add other contributors (such as planners, invigilators or graders). Please refer to Inspera Assessment User Roles guide for complete descriptions of the available roles.
Add contributors manually
Before any contributors can be added to an assessment, they must first have access to the Inspera platform. Roles with assessment editing capabilities will require training before access can be granted. Please book a consultation for training purposes. For roles such as graders, you can request access to Inspera by logging a job with help@elearning.uq.edu.au. Once your intended contributors have access to Inspera, they can be added to your assessment using the following steps:
In Inspera, click on the Deliver tab and select Tests.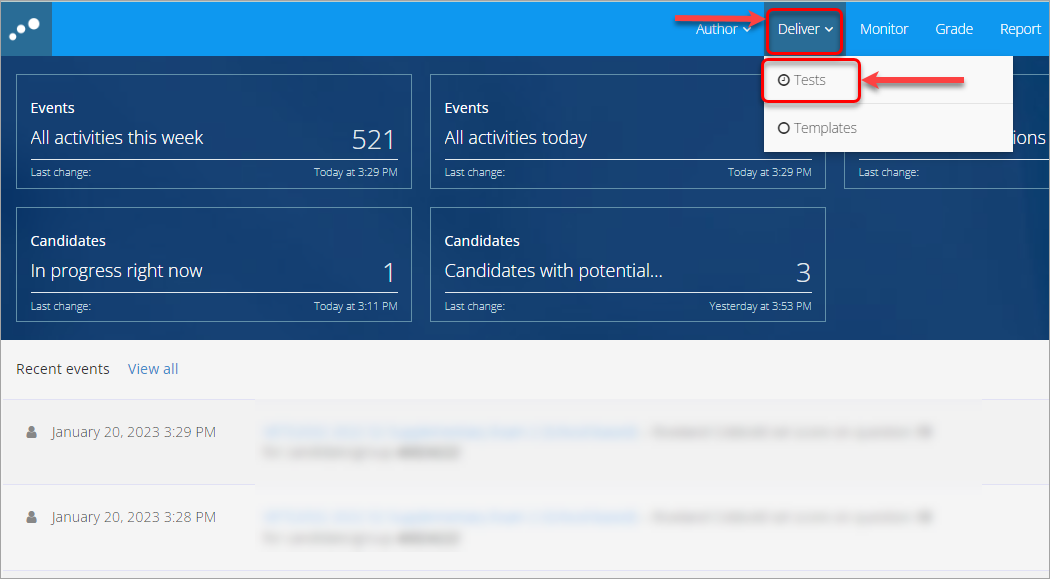 In the required test, click on the contributors button and select the intended role from the drop-down list, e.g. Add grader.

Start typing a name or email address and the user's name should come up as a suggestion, provided they have access to the Inspera platform
(Optionally) check the Notify via email checkbox.
Click Add.
Repeat these steps again to add any other contributors of the same role.
Click Finish when done.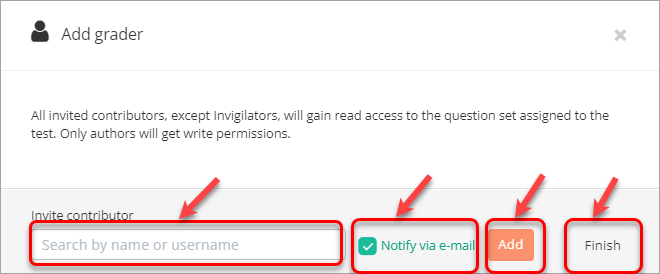 The window will close and you will notice the number of contributors in the top-right corner of the screen has increased.

Add contributors via CSV file upload
Create a CSV file in the following format (refer to a contributor CSV format file):
username is a UQ username, e.g. uqadams1
externalUsername is the SSO username (i.e. the username with @uq.edu.au on the end, e.g. uqadams1@uq.edu.au)
email is the standard UQ email address, e.g. s.adams1@uq.edu.au
role has to follow a format that corresponds to the contributor role being added:

Planner: system_role_testplanner_rel
Chief invigilator: system_role_testinvigilator_rel
Author: system_role_testauthor_rel
Invigilator: system_role_testmonitor_rel
Grader: system_role_testevaluator_rel
Reporter: system_role_testreporter_rel
Note: If a user needs more than one role, separate lines in the CSV should be added for each role.
In Inspera, click on the Deliver tab and select Tests.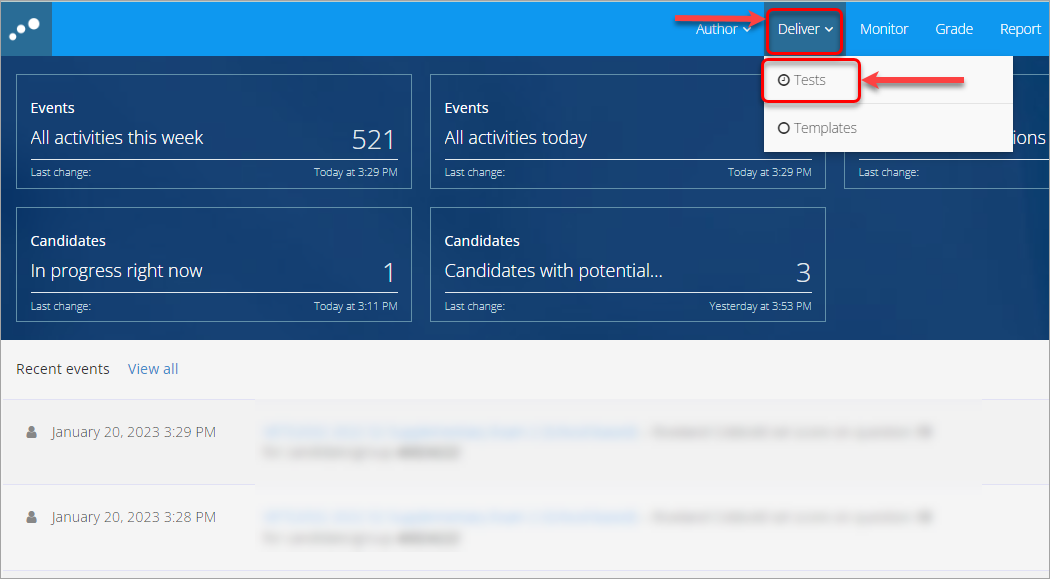 In the required test, click on the contributors button and click on the Import from CSV button.

Select the required file and click on the Open button.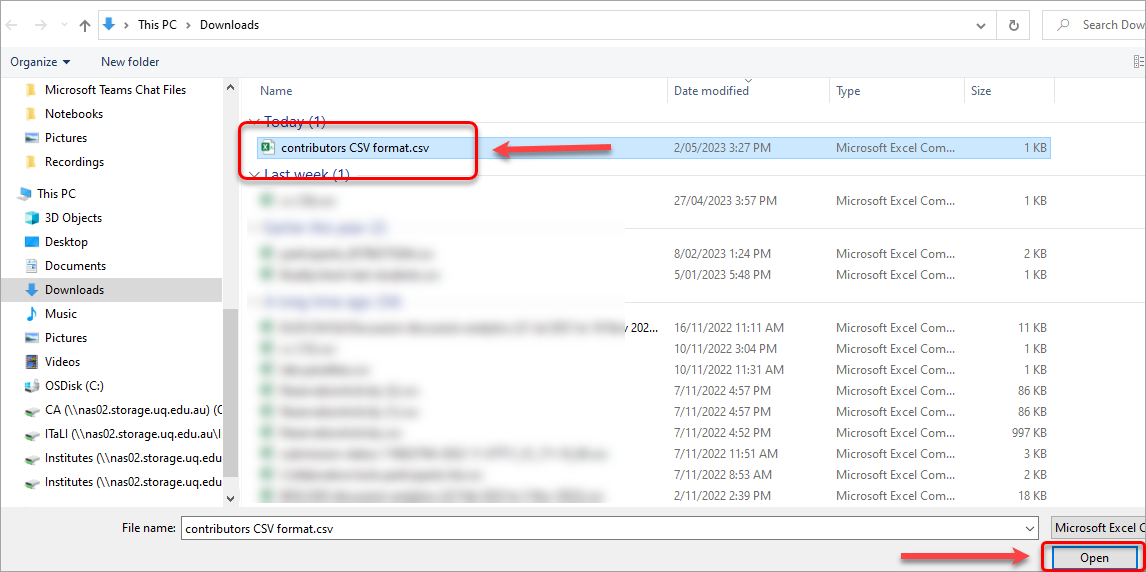 Click on the Close button.