Inspera Question Set Version Control
If a Question has been edited from the question bank, the next time you open a Question Set containing this question you will be alerted that the question has been changed. To update all the changed questions click on the Update all link in the alert.


 
If you have multiple questions that have been changed but only want to update one question, you can scroll down to that question (it will have a blue sign in the bottom left corner) and click on the icon to update.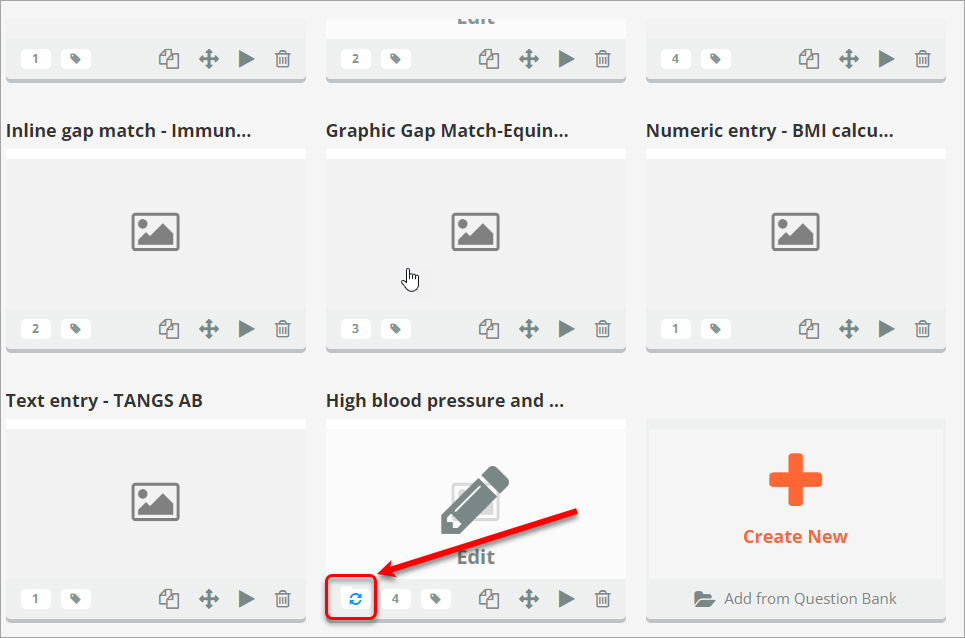 If you edit a question within a question set, you will not get the same message because you have saved the question within the question set. 

How to preview previous versions of the edited question
In Author, click on the Questions button and select the required question.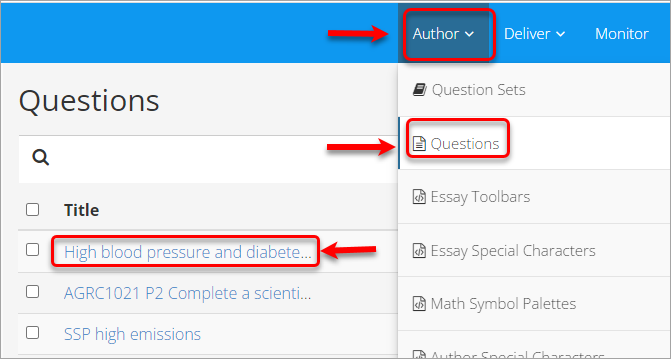 Click on the View related log events icon to preview the changes.

Once clicked, you can then view all the dates and times that this question was revised. To view changes, click on the Preview revision link and that version of the question will open in a new tab. This feature does not allow you to roll back to that version. Instead, you could have this version open on one screen (for viewing) whilst you make the updates to your current version to replicate it. This feature is also available at a Question Set level.