Download Inspera Exam Assumptions and Queries responses
If you have included an Assumptions and Queries question at the end of your exam/assessment in the form of an Essay or Text Area question (not a Form), you can download the student responses by using the following instructions.
Go to Inspera.
Note: If you have logged in using your UQ credentials earlier, you should be able to gain access to Inspera's dashboard and proceed to Step 7.
Click on the Admins Planners Authors Graders tab.
Click on the Log in with UQ Authenticate button.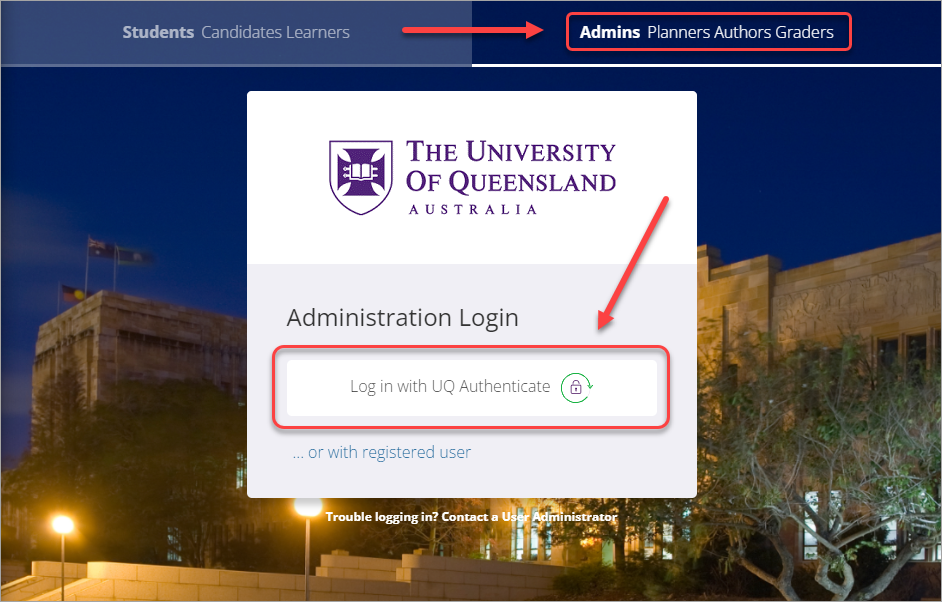 Enter your UQ username in the UQ username textbox.
Enter your password in the Password textbox.
Click on the LOGIN button.
Click on the Grade tab.

Click on the required exam link.
Note: Optionally, you can enter the name of your exam in the Search textbox.

Select Print and download all submissions from the Options menu.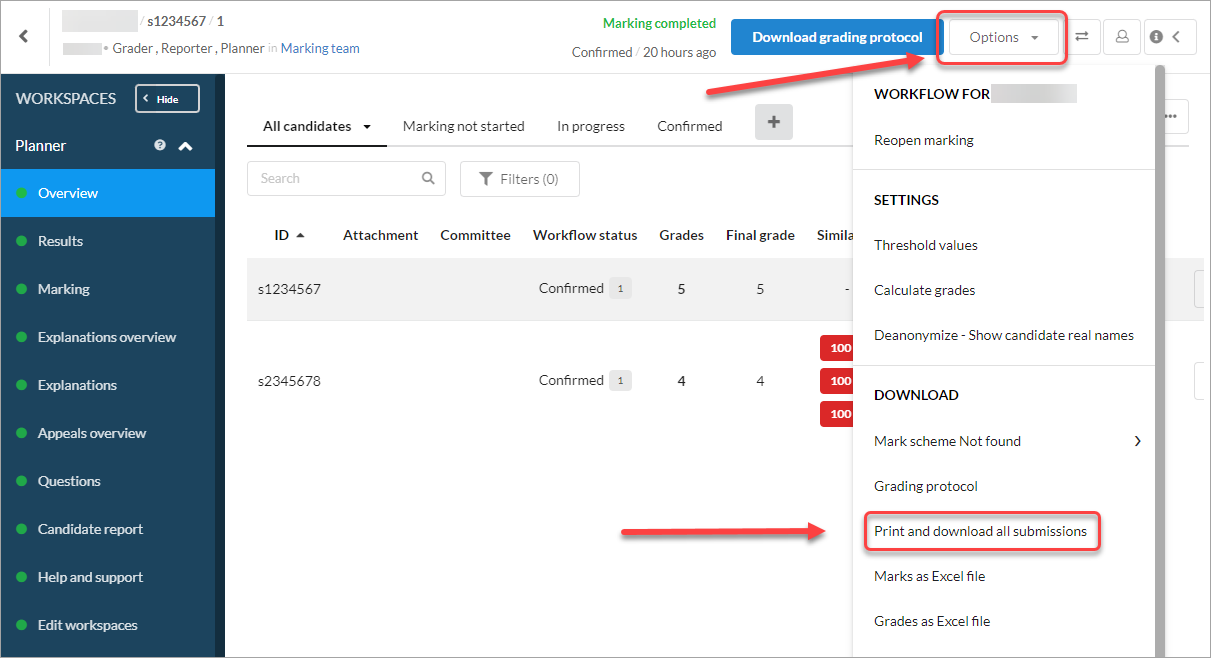 Select the Other radio button for the setting Questions to include.
Select the Assumptions question from the Select question drop-down menu.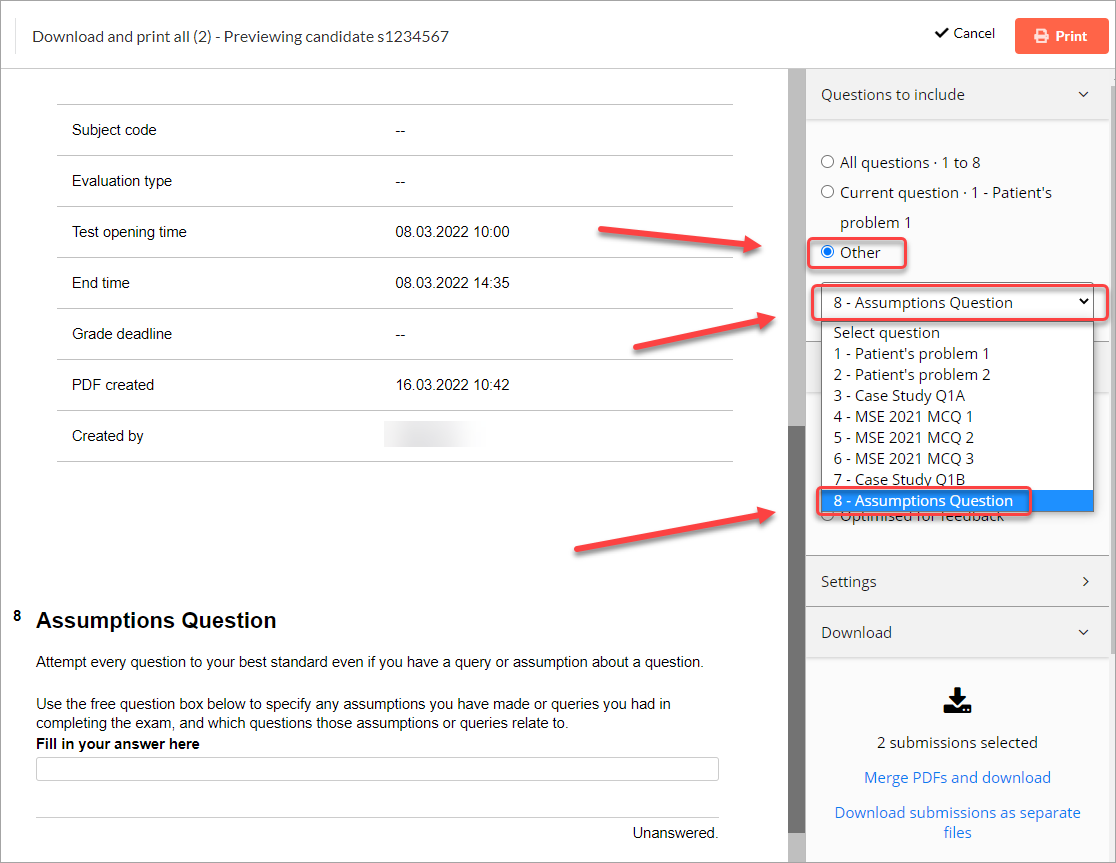 Click on the Settings tab.
Uncheck the Cover page checkbox.
Uncheck the Documents checkbox.
Click on the Merge PDFs and download link from the Download tab.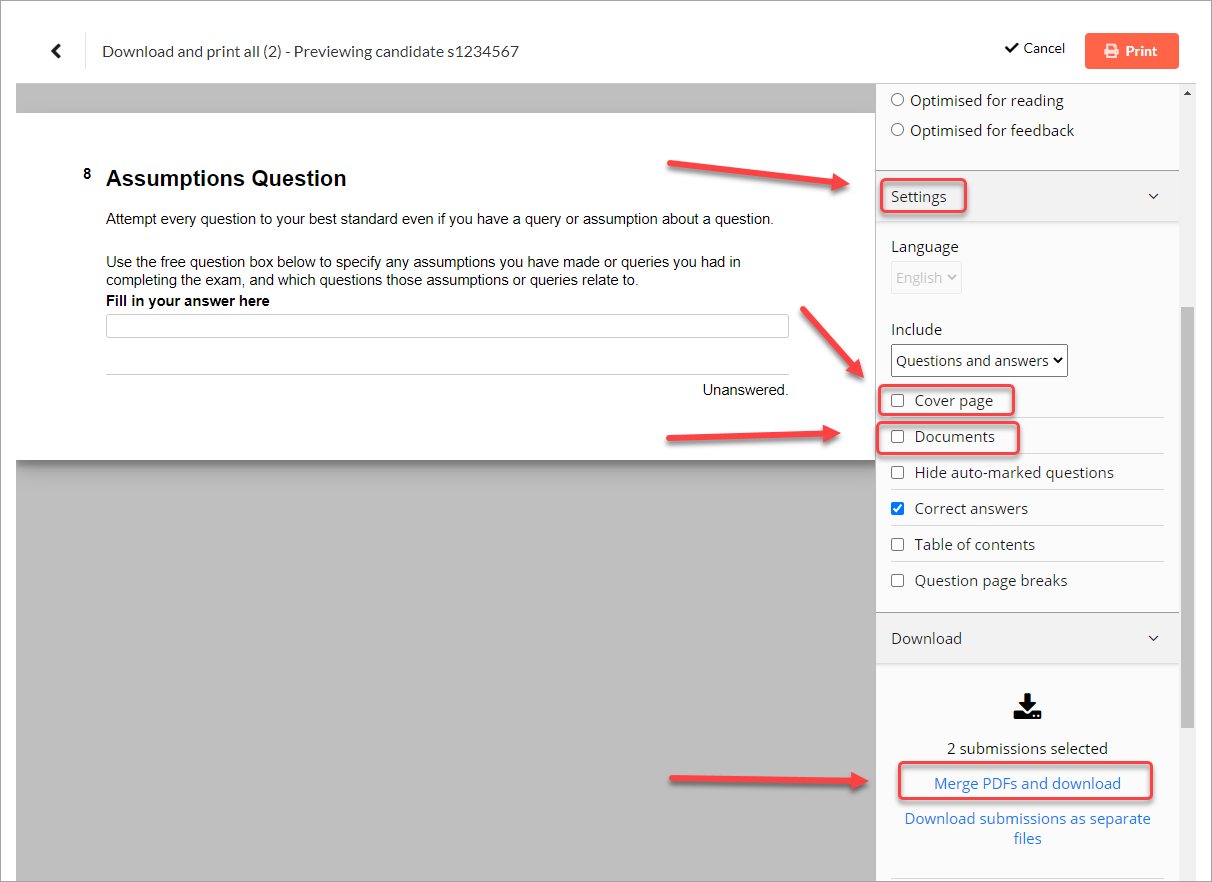 Click on the Download now link.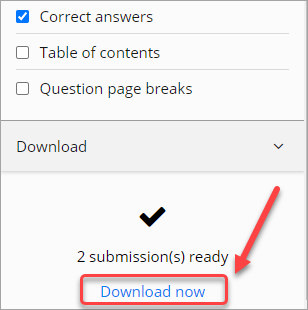 Save the file to your harddrive.
Click on the Save button.