Note: It is recommended that the Planner completes this step instead of Markers.
Once marking has been completed on all students, click on the Confirm button.
Optionally, click on the All candidates, Incomplete marking or Not graded tabs to ensure all student/s have been marked.
Optionally, select the appropriate grade scale from the Your grade drop-down menu or manually enter the grade.
Click on the Confirm now button.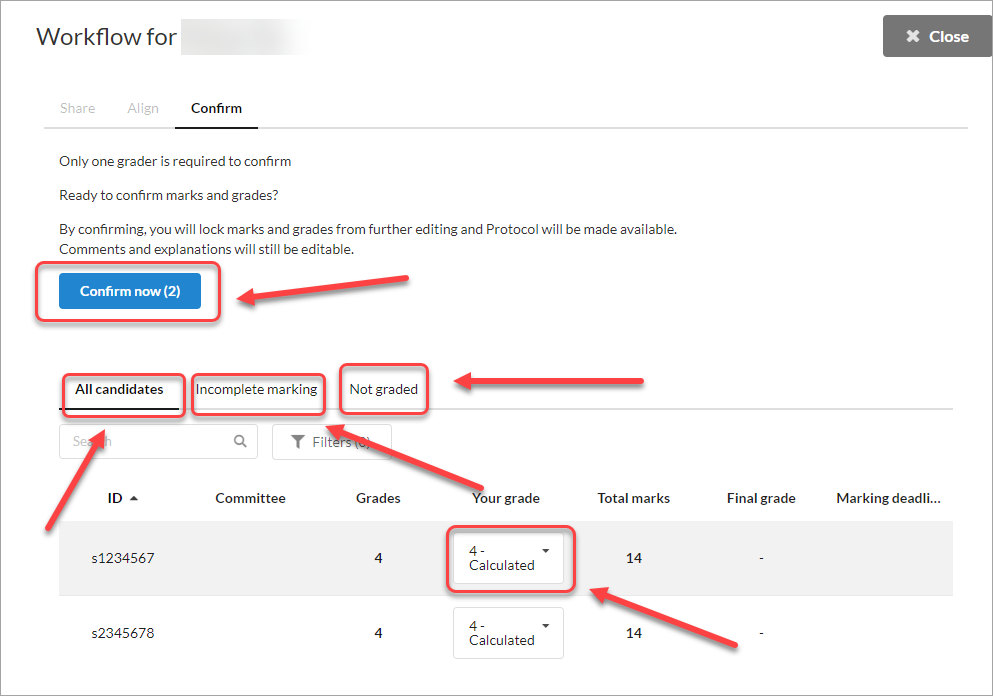 Reopen marking
At times, some changes or amendments might need to be made to the previously confirmed grades.
Select Reopen marking from the Options drop-down menu.

Click on the Confirm button.

Click on the Marking tab to re-mark student questions then confirm marks upon completion.