View and Update ePortfolio Assessor Pools
Assessor pools are used in the ePortfolio to assign submitted assignments automatically to one marker or to randomly allocate submitted assignments to one marker in a group. You will need to ensure every semester that the assessor pools are updated with the correct staff.
Note: Another option is to set up assessment items so students enter the name of the assessor themselves.
View Assessor Pool
To view members of an assessor pool and / or check which assessment items are assigned to each assessor pool:
Click on any ePortfolio link in your course.

The ePortfolio landing page will be displayed.
Select Menu > Users & Groups > Assessor pools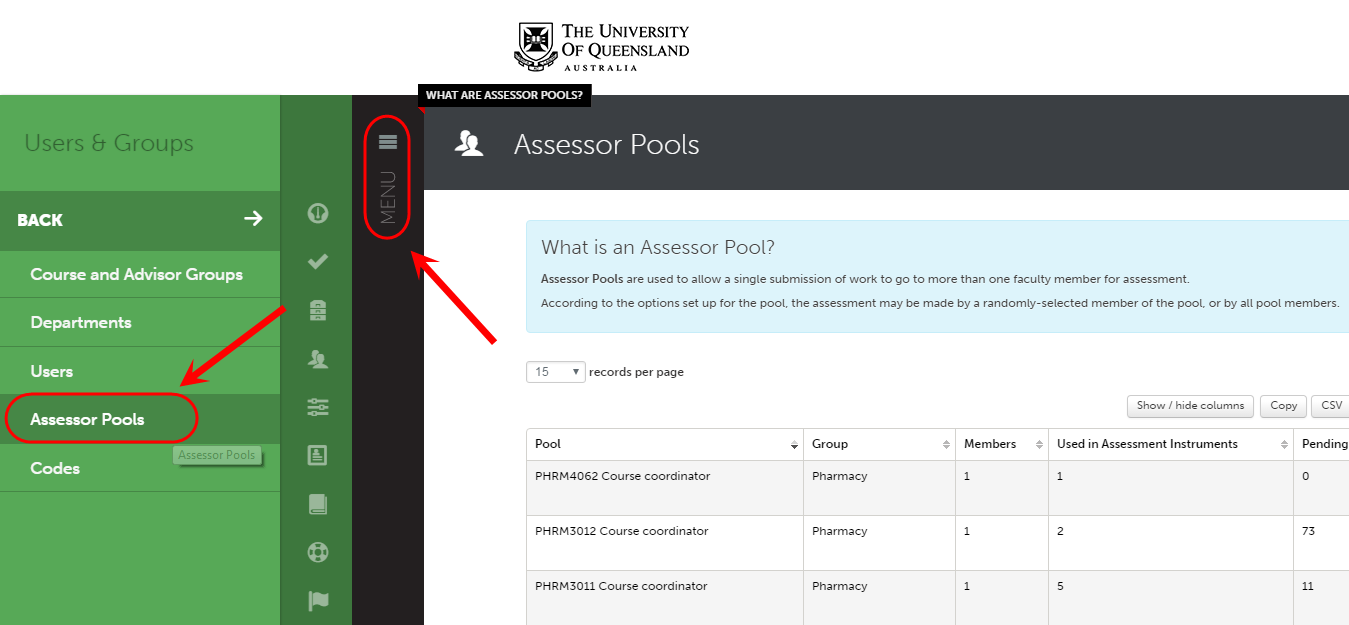 Filter what is displayed by using the Search box if needed.
Click (left click) on the required assessor pool and select View.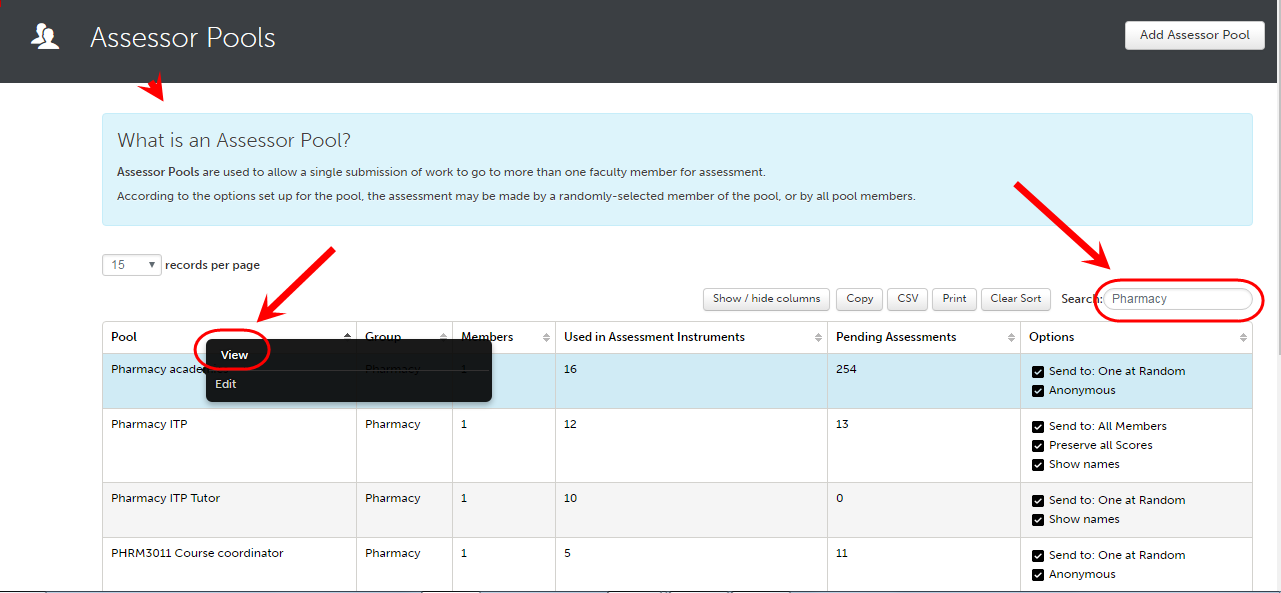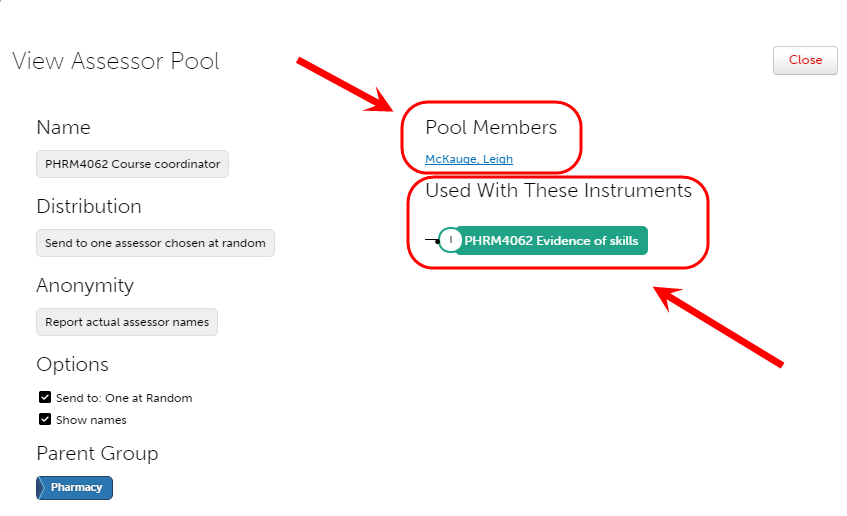 Pool Members lists the assessor/s associated with the pool.
Used With These Instruments lists the assessment items that use the pool to automatically allocate a marker when students submit an assignment.
Update Assessor Pools
Click (left click) on the required assessor pool and select Edit.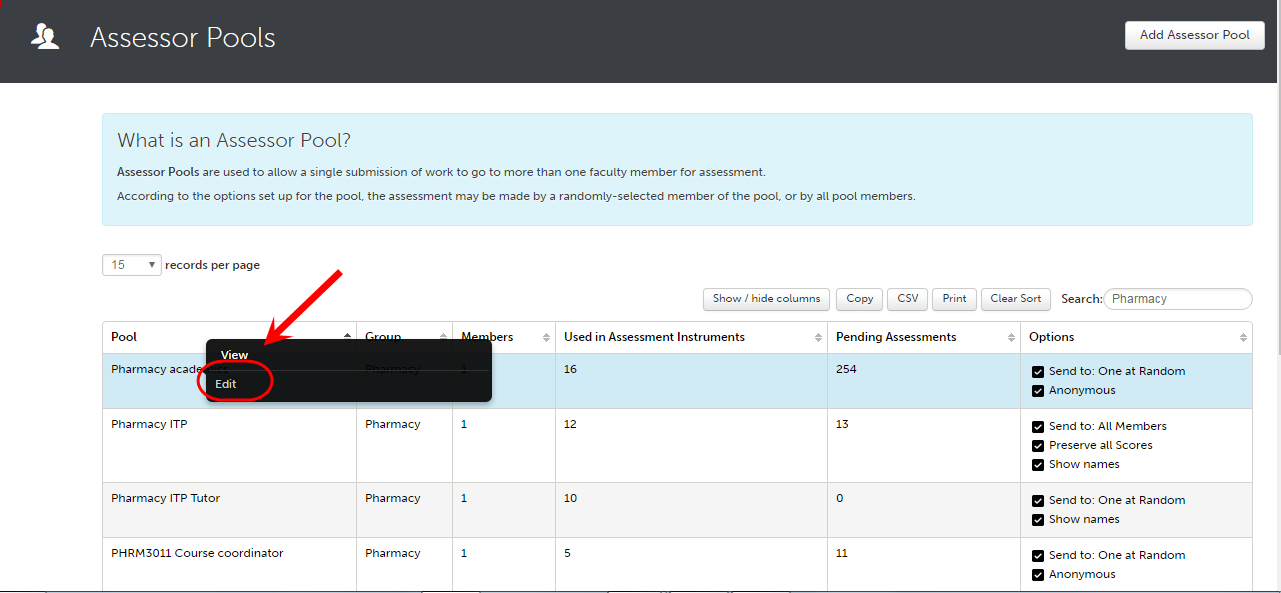 Refer to the Assessor pools guide by Chalk&Wire, Step 4 for instructions on adding assessors.