Faculty of Science Employability Framework Marking of Reflections
This guide is designed to show the process of providing marks for the self-reflections completed by students in Science courses.
4. Upload marks to Grade Centre
Access your Learn.UQ course site.
Access Grade Centre > Full Grade Centre.
Click on the Work Offline button.
Click on Upload from the drop-down list.

Click on the Browse My Computer button to locate your saved CSV file.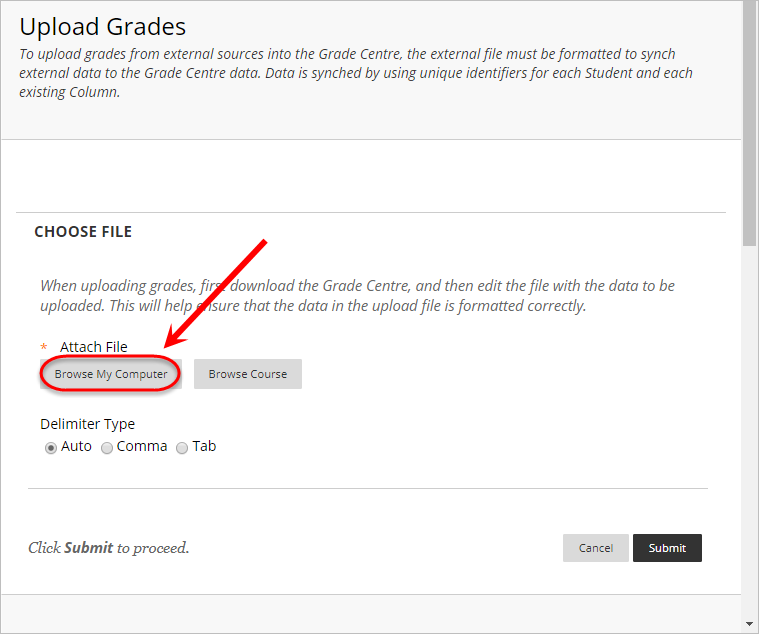 Click on the Submit button.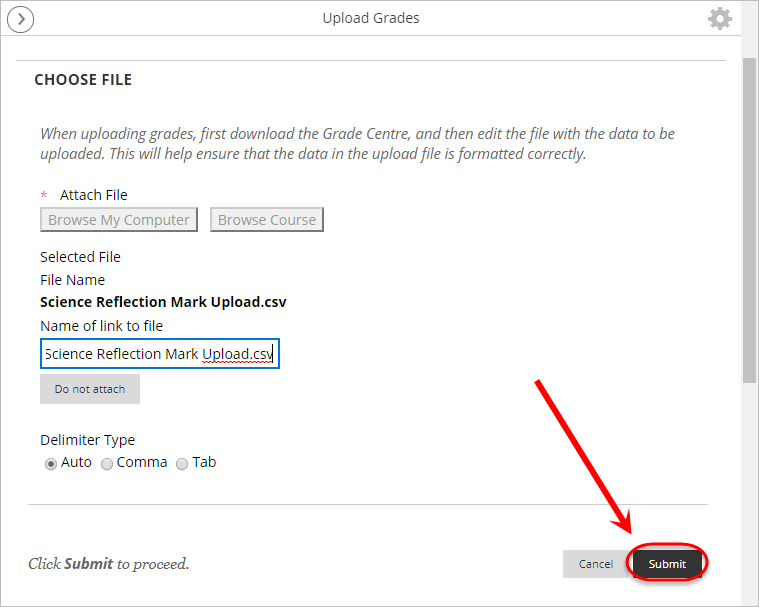 If completed correctly you will receive a Green tick on the Upload Grades Confirmation screen.
Click the Submit button to complete the Grade Upload.