Anonymous grading allows you to eliminate any grading bias by choosing to hide student names during the grading process.
In the Grading Options section when creating an assignment.
Select the Grading Options hyperlink.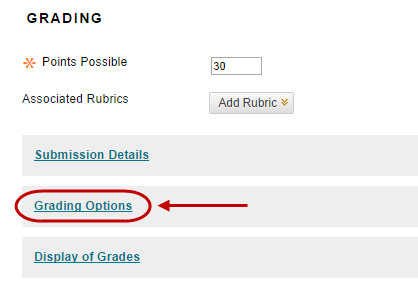 Select the Enable Anonymous Grading check box.
Select when you want to automatically remove student's anonymity.  Either on a specific date or after all submissions are graded.   

On specific date: Provide the date you want to disable anonymous grading.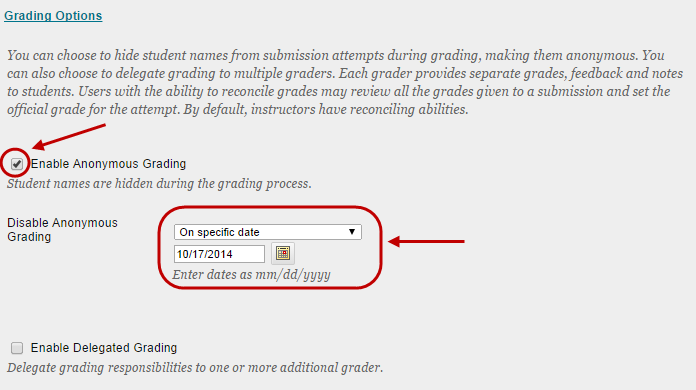 ​After all submissions are graded:  Provide a due date.  After students submit attempts, the due date passes, and you have graded the attempts, student anonymity is disabled.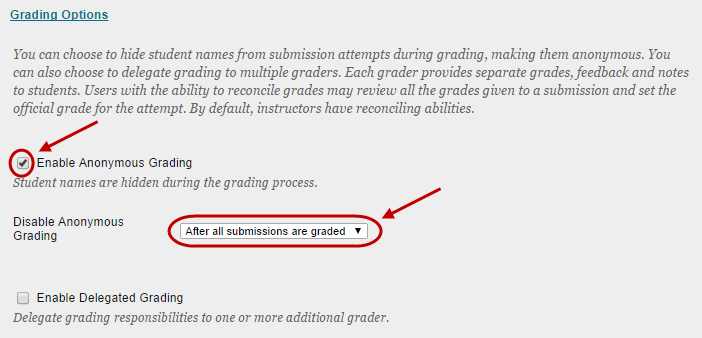 Note: You can turn anonymous grading on and off (by selecting/deselecting the Enable Anonymous Grading checkbox) until a student submits an attempt.
 Click the Submit button.
Access Anonymous submissions
Anonymous submissions can be accessed from the Grade Centre.  
Click on the Course Menu > Grade Centre > Full Grade Centre.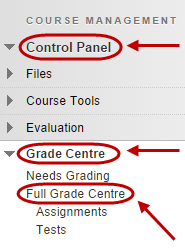 Note:  For columns where you enabled anonymous grading, all cells are greyed out so that you don't know who made submissions.

Select the arrow drop down from the column that requires anonymous grading.
Click the Grade Attempts button.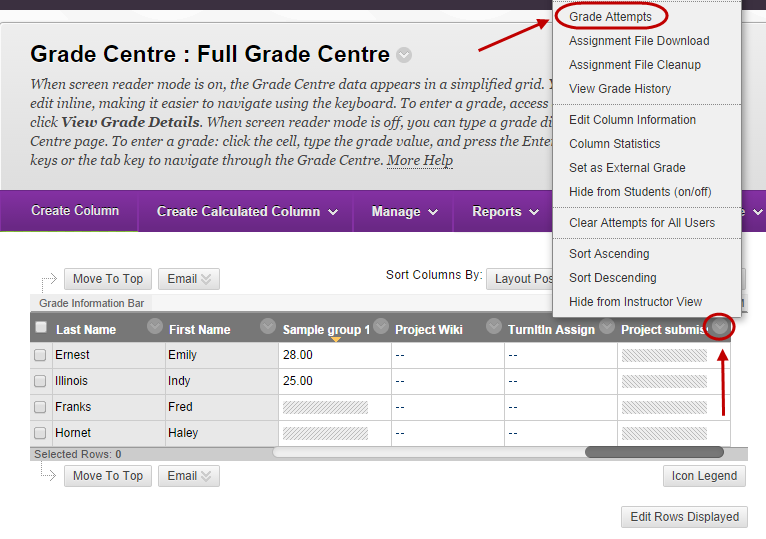 In the Grade Assignment page where you view submissions by students, usernames are replaced with Anonymous Student on the action bar.
You can also see how many gradable items are in the queue.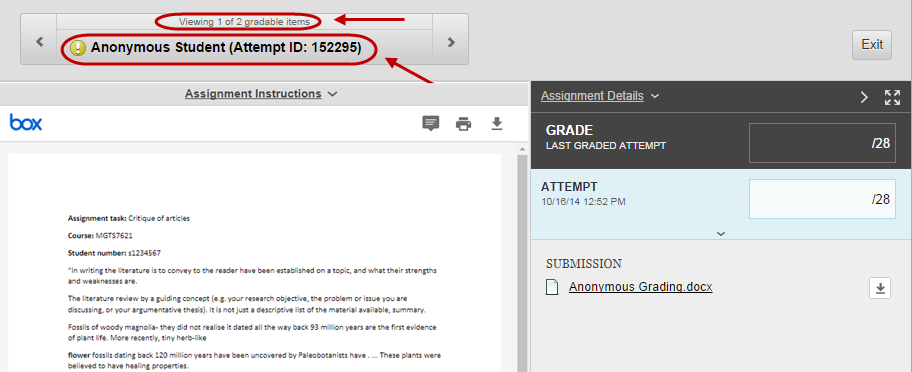 Note:  Refer to the Grade Centre tool page for further information.
Instructor View 
You can verify anonymous grading was enabled at the time you gave the grade.  Even after anonymity is disabled.
This can be viewed when the student has been graded in the Grade Assignment page and the Grade Centre history to see that the attempt was graded anonymously.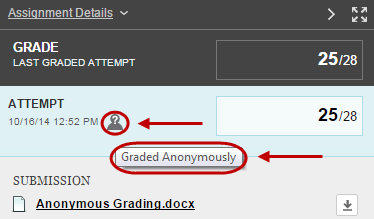 To view the Grade Centre history return to the Full Grade Centre page.
Select the arrow drop down from the column that has been anonymously graded. 
Click the View Grade History button.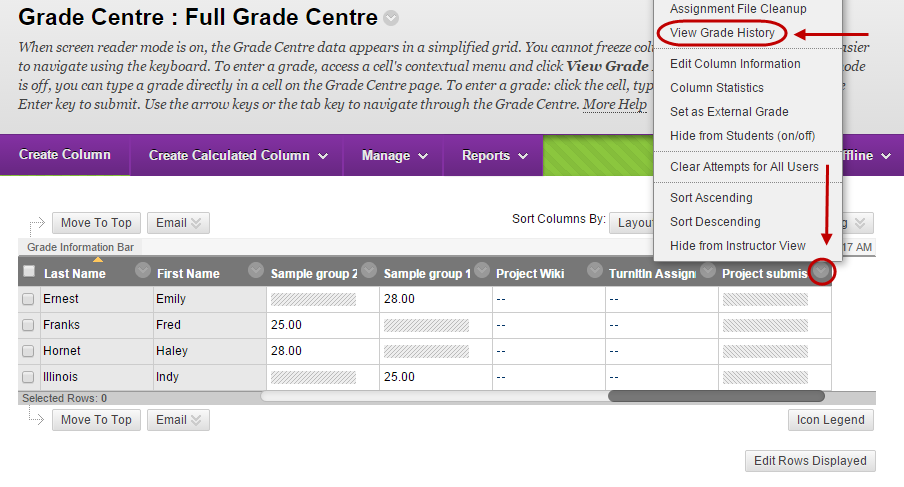 Student View 
Students can see a graded anonymously icon of their assignment in their My Grades page.