Download Submitted Assignments
When an assignment is created using the Assignment tool, a column is automatically added to the Grade Centre. Assignments submitted by students can all be downloaded to a zip file.
Grade Centre
From the Control Panel select Grade Centre > Full Grade Centre.
Submitted assignments will be displayed with a explanation mark icon.
Click on the down arrow button next to the assignment column heading.
Select Assignment File Download from the drop down list.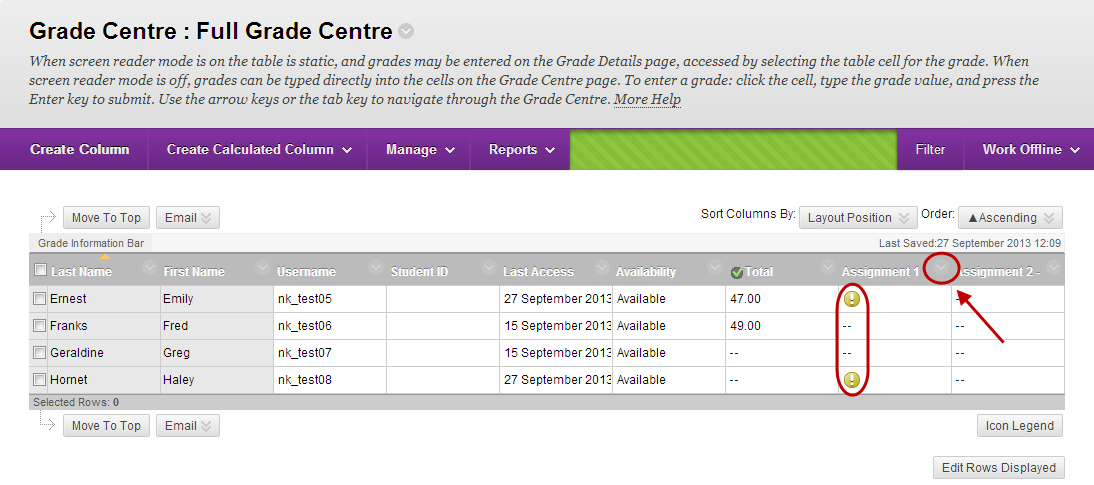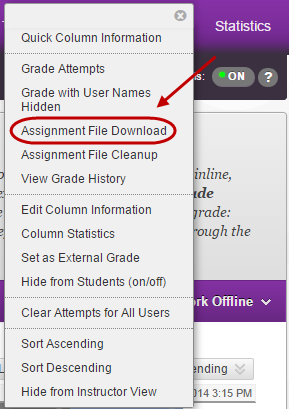 Select Users
Check the checkboxes of the required students OR
Check the checkbox next to Name.
Click on the Submit button.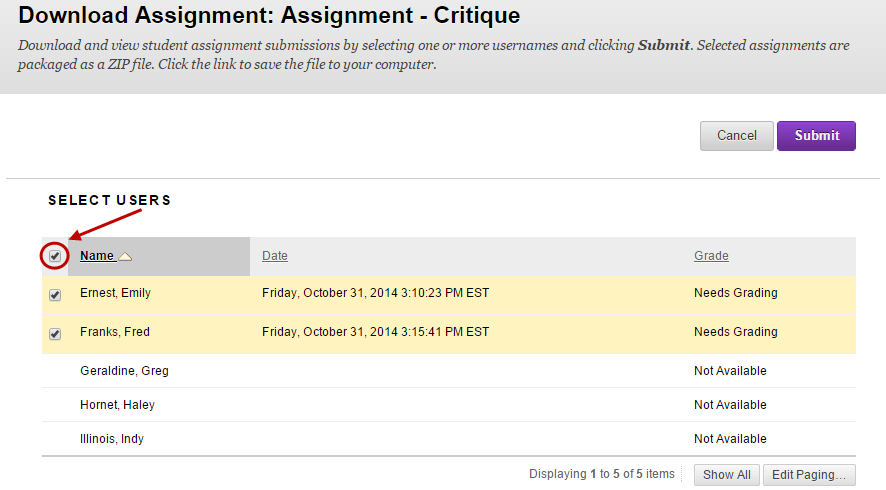 Download file
Click on the Download assignments now link.

Select the Save File radio button.
Click on the OK button.
A zip file of all the submitted files will be downloaded to your Downloads file.

Unzip the files and save to the required folder.
Note: If the student/group has made more than one submission attempt, files from all attempts are downloaded.
Tip: If you are marking the assignments online keep a backup of the original files.
File names
When you download the submitted assignments the following information will automatically be included in the file names:
The assignment title (as entered in the Name textbox when you created the assignment).
The student's username OR the group name.
The date and time the file was submitted.
The original file name.

​
Text file
The text document for each assignment submission contains the following information:
Student's name OR the group name
The student's username.
The assignment title.
The date and time the file was submitted.
Any text entered in the textbox editor.
Any text entered in the comments textbox.
The names of the files submitted.