Instructors have a retrievable record of students submission receipt from the Grade Centre even if an attempt, assignment, or student is later deleted from the course. This feature can be useful for submission evidence or any academic disputes.
This includes generation of submission receipts for group assignments where the Submitter column lists who submitted on behalf of the group. 
Access the Grade Centre. 
Select Control Panel > Grade Centre > Full Grade Centre.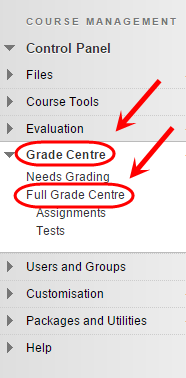 Hover over Reports.
Click on the Student Receipts button.
Select your search parameters either by using the User Information or Confirmation number:
Search using User Information: 
Drop down on the Contains field and select Not blank.
Click on the Go button. This will show all submission receipts in the course.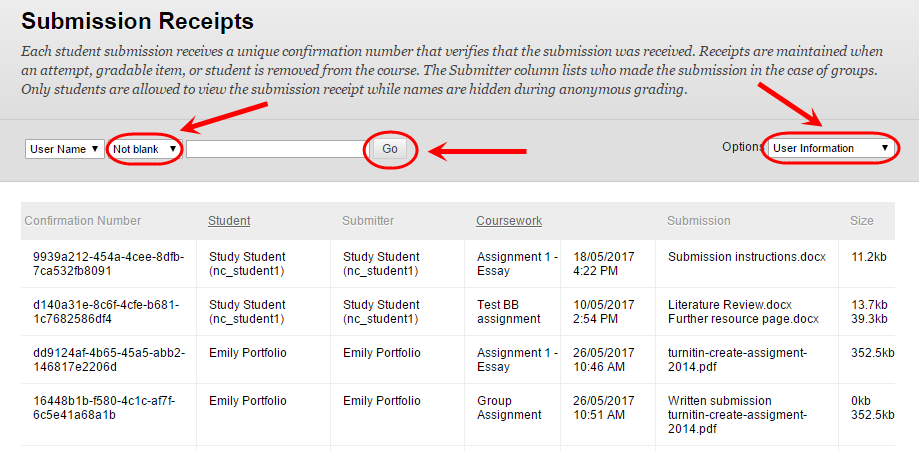 Search using Confirmation nubmer: 
Under Options drop-down on Confirmation Number.  ​
Put in the confirmation number and click on the Go button.