1. Create the test
From the Control Panel, select Course Tools > Tests, Surveys and Pools.

Click on Tests.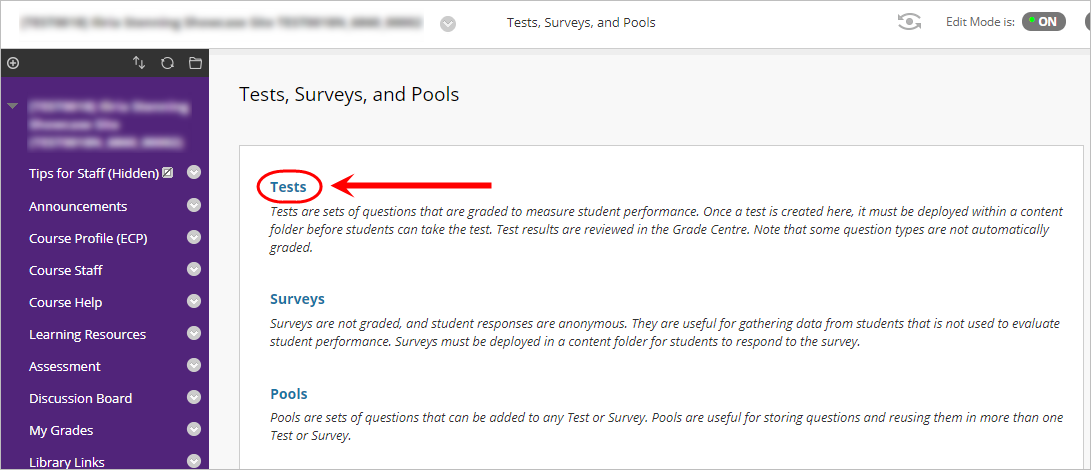 Click on the Build Test button.

Enter a descriptive name for the test in the Name textbox.
Tip: Use the following format: 
Format: [Course Code] Semester [One/Two/Summer] [Exam Type] YYYY
Example: ABCD1234 Semester One Mid-Semester Examinations 2020.
Enter further information in the Description textbox.
Tip: Include the information that would normally be available on a paper exam.
Enter instructions for the students on completing the test in the Instructions textbox.
Tip: Include information about the exam start time and what students should do if they encounter technical difficulties.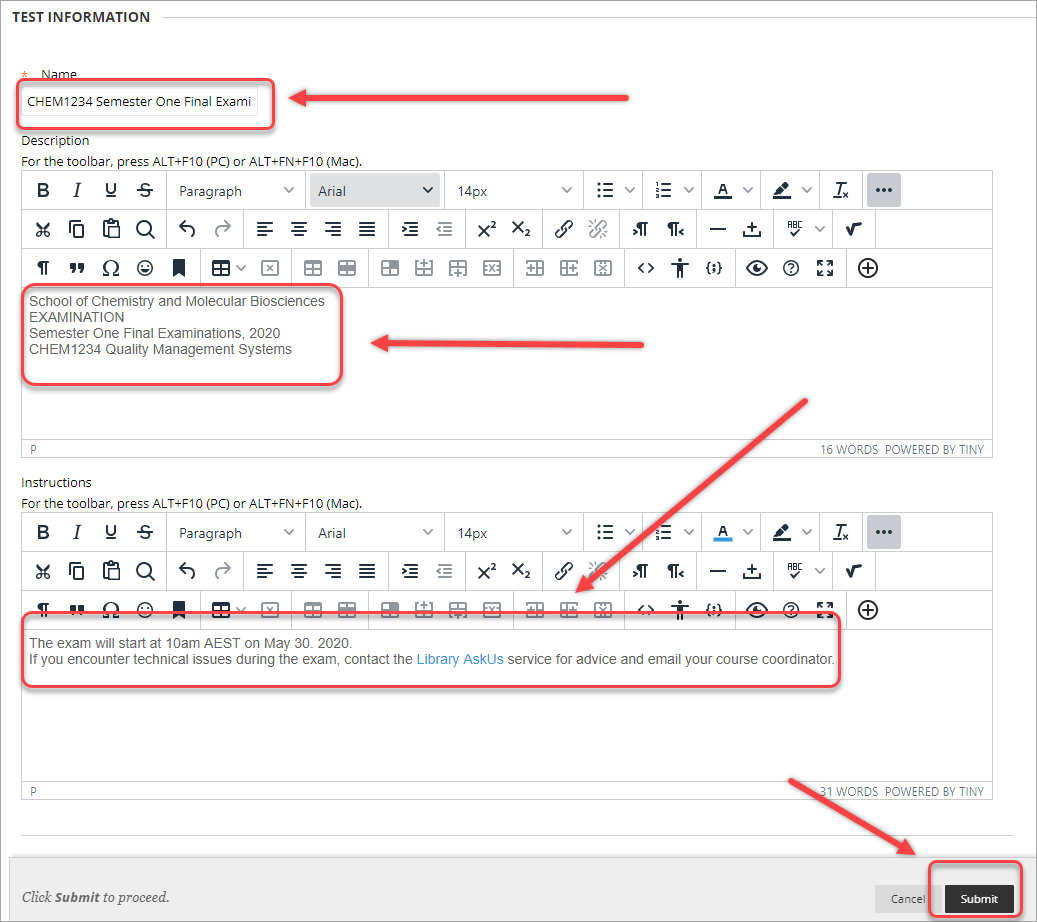 Click on the Submit button.