Using the SI-net merge to review withdrawn student results
The SI-net merge tool can be used to download a copy of your Grade Centre that includes the results of any withdrawn students in your course.
Download Si-net class list.
Log into mySI-net.
Download and save a copy of your class list from SI-net.
Note: If you are running multiple delivery modes (ie. internal, external or flexible), you will need to download the class list for each delivery mode separately.
Use the SI-net merge tool
Login to Learn.UQ.
Access your course site.
From the Control Panel select Grade Centre > Full Grade Centre.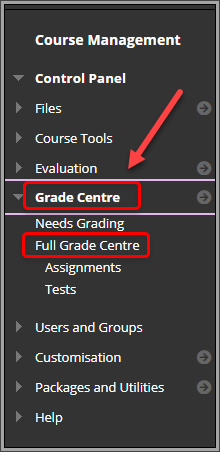 Click on the Manage button.
Select SiNnet Merge from the drop-down list.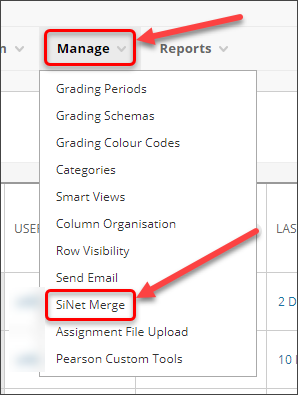 Click on the Choose file button.
Browse to, and open your previously downloaded SI-net spreadsheet.
Click on the Submit button.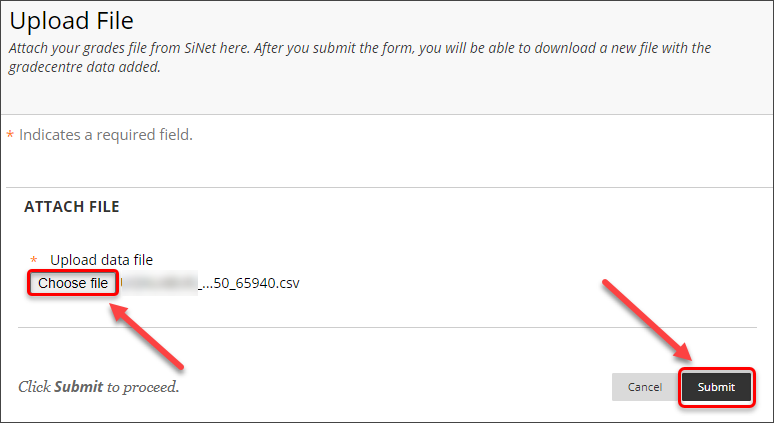 Click on the Download button.

Save the file.
Review the withdrawn student results
Open the saved Excel file containing the merged Grade Centre results.
Review any student's that have a Grade listed as W.