Smart views can be setup to allow tutors to only view students in their tutorial group/s in the Grade Centre. The groups must be SI-net groups or groups you have created such as project or assignment groups (refer Groups tool page). For more information, refer to the Smart Views for SI-net Tutorial / Practical / Seminar groups guide.
Note: The Smart View for each project group will need to be setup separately.
Create a Smart View
The below is an example of how to set up a Smart View for a SI-net tutorial group.
From the Control Panel select Grade Centre > Full Grade Centre.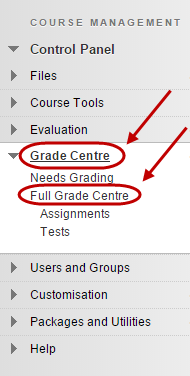 Click on the Manage button.
Select Smart Views from the drop down list.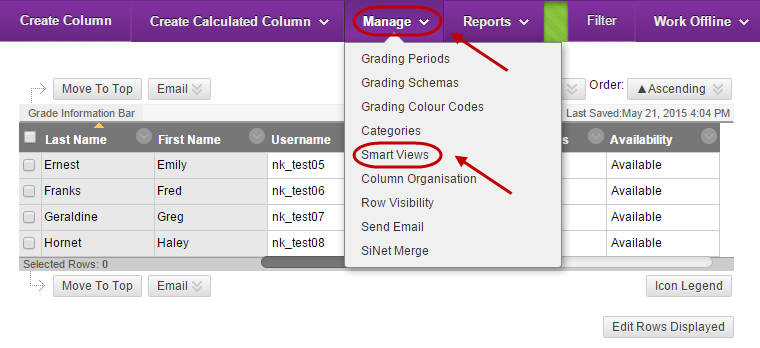 Smart View
Click on the Create Smart View button.
Smart View Information
Enter a title for the Smart View in the Name textbox.
Optionally, enter information about the Smart View in the Description textbox.
Optionally, check the Add as Favourite checkbox, the Smart view will appear as a link in the Control Panel.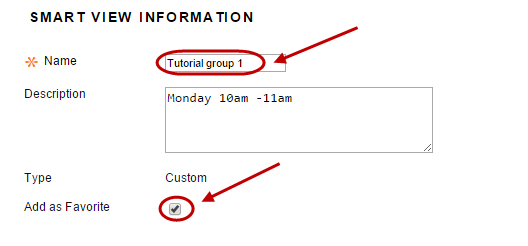 Selection Criteria
o   Select the Course Group radio button.
o   Select the required group/s from the drop down list.
o   Select the columns you need to view from the drop down list. i.e. All Columns.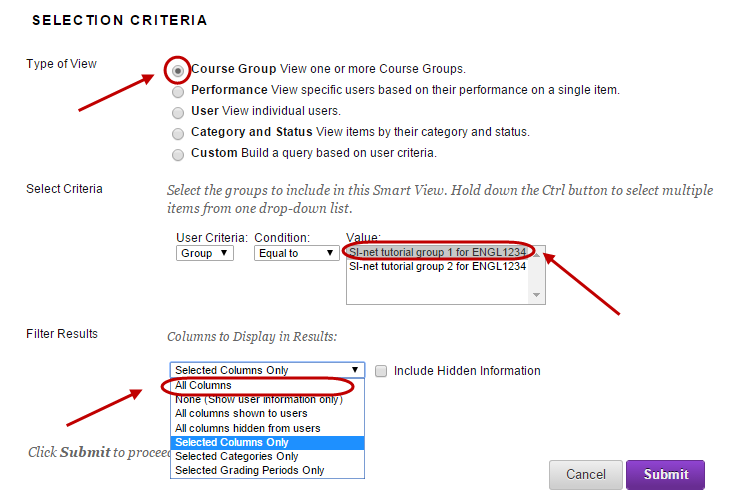 Submit
Click on the Submit button.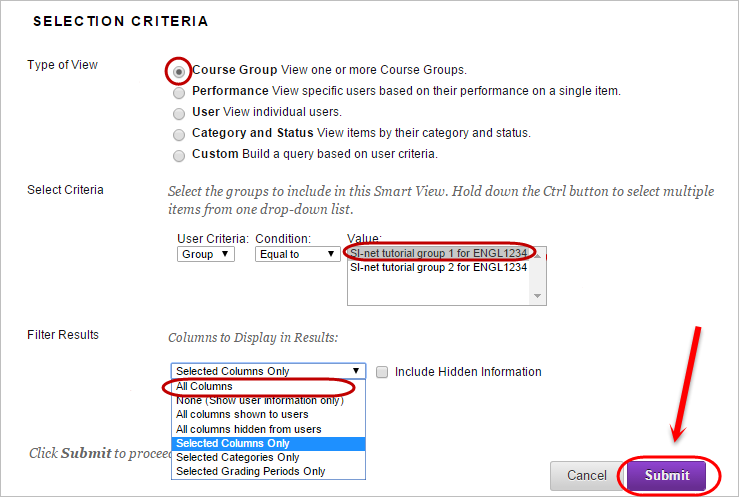 Note: The above process will need to be repeated for each tutorial group.