The grade history page lists all that changes that has occurred to grades within a course during a selected timeframe that you have allocated.
Note: There are known issues with Turnitin assignment marks appearing as if students have updated their own or other students' grades. 
View grade history
From the Control Panel select Grade Centre > Full Grade Centre.
​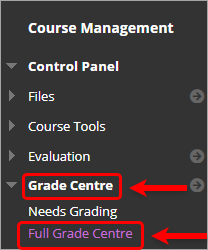 Click on the Reports button.
Select View Grade History from the drop down list.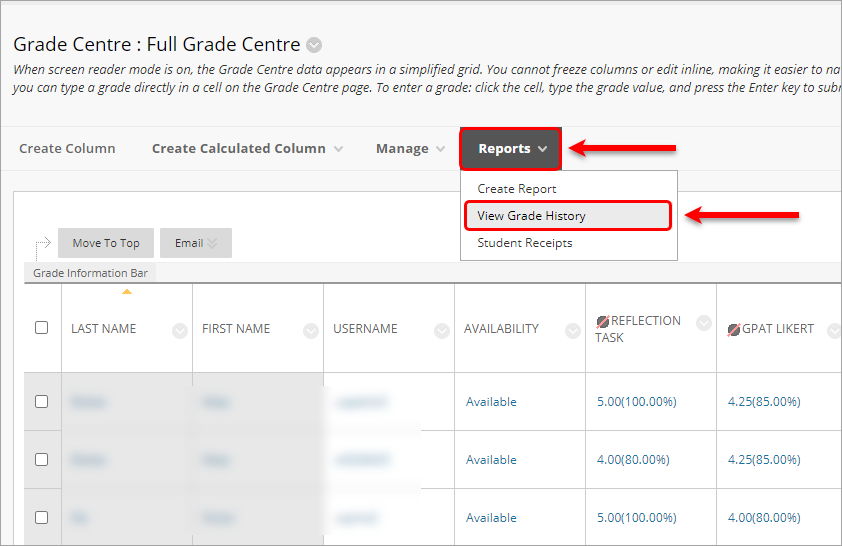 In the Show Entries from Past drop down, select from the following data parameters for your search results:

1 Day
7 Days
14 Days
30 Days
6 Months
All

Click on the Go button.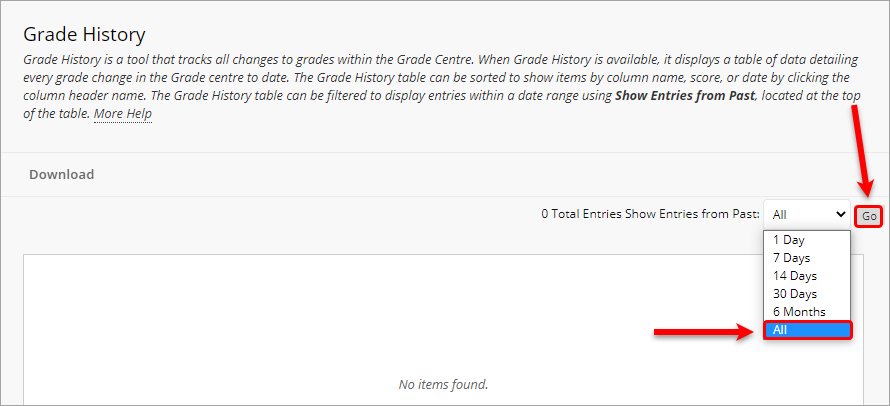 Note: On the grade history page, if you click on the name listed in the Last Edited by panel, you will be able to view that person's username and role.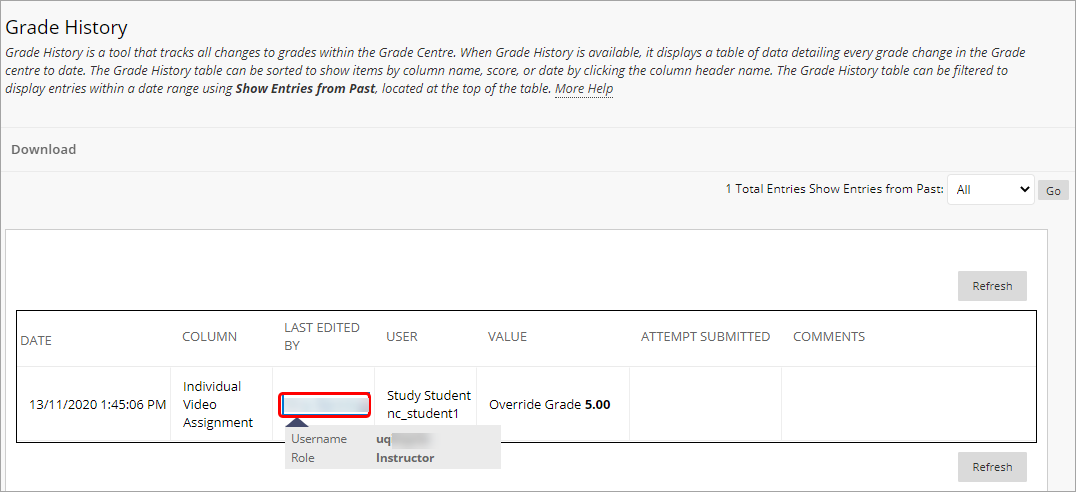 Edit page results
Click on the Edit Paging button to allocate the number of results you would like to see on one page.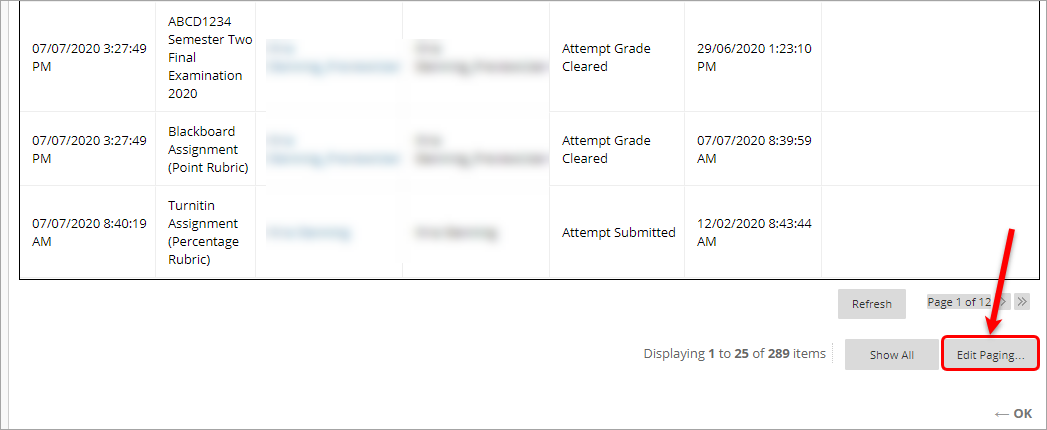 For example, select 70 results per page.
Click on the Go button.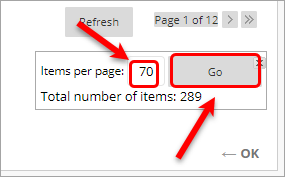 Download the grade history report
Click on the Download button.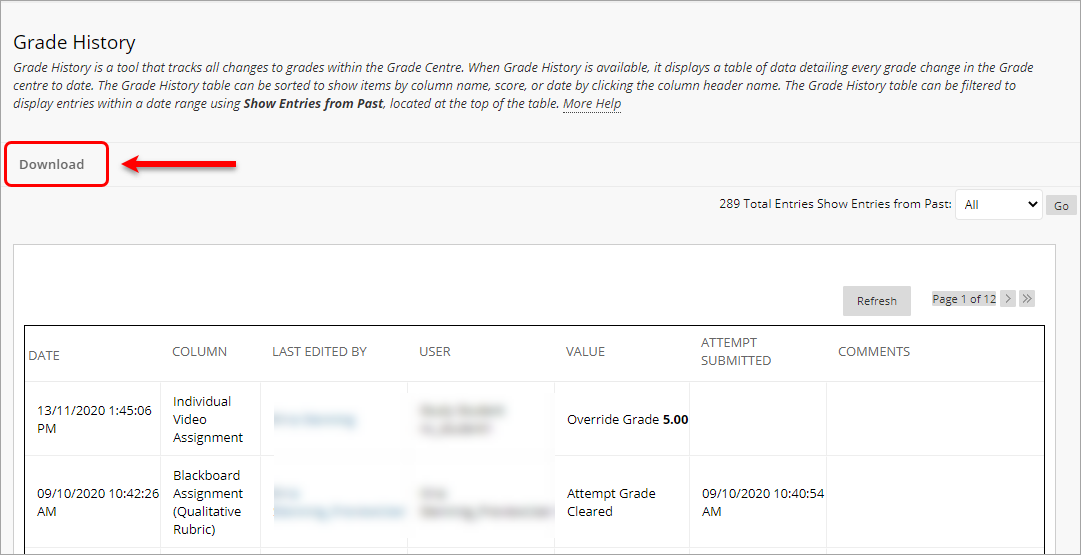 Select the Delimiter Type:

Comma - delimited files (.CSV) has data items separated by commas.
Tab – delimited files (.XLS) have data items separated by tabs.
Note: Both files open in an excel spreadsheet.
Select the Yes radio button to include Comments.
Click on the Submit button.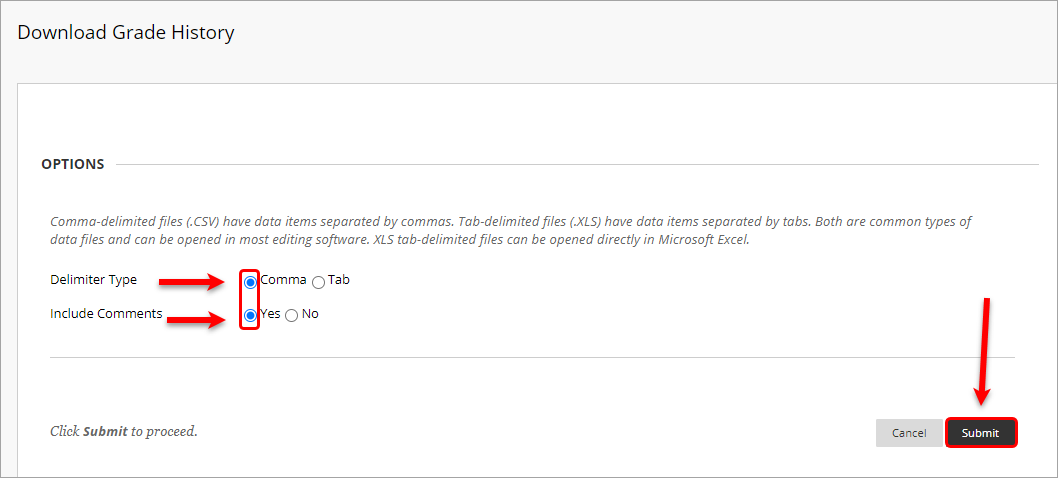 Click the Download button.

Click on the spreadsheet to open on your computer.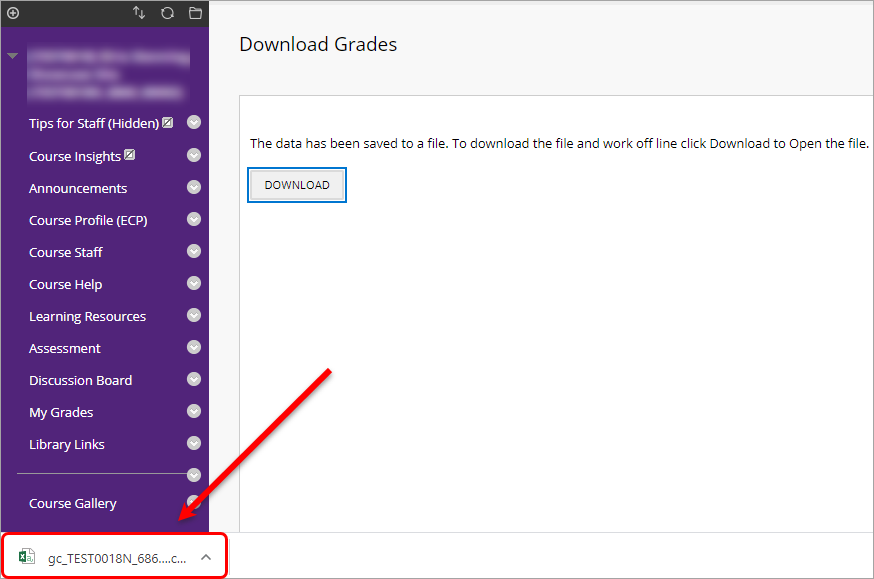 The spreadsheet will then open in Excel. 

Search for data on a particular student
Filter the spreadsheet
Once you have downloaded the grade history report, you can apply a filter to the User column to only view data associated with a particular student.
Select the Data tab, then click on the Filter button.

Drop-down arrows will appear in the header of each column.
Click the down arrow for the User column. 
Uncheck the Select All checkbox to quickly uncheck all options.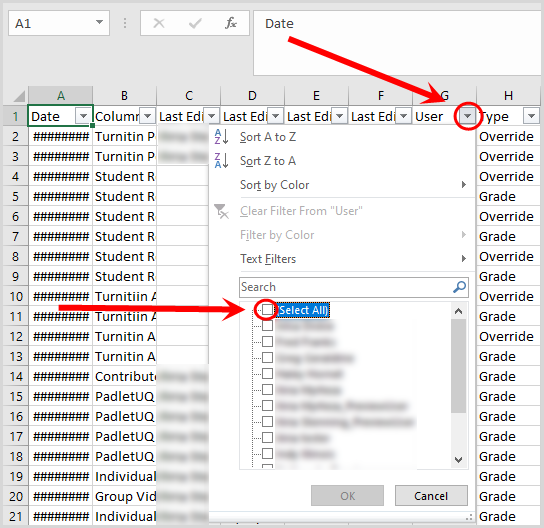 Check the checkbox for the name of the required student.
Click on the OK button.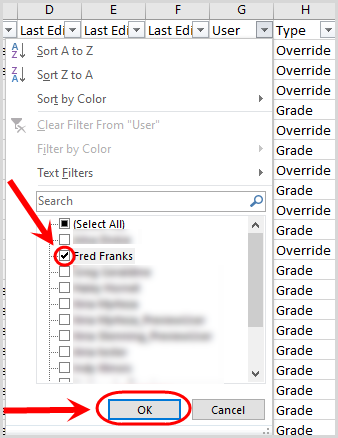 All other data will be temporarily hidden and only data related to that student will appear.

Save the spreadsheet
To save the spreadsheet, select File > Save As from the menu.
Choose a location to save the file.
Select Excel Workbook (*.xlsx) from the Save as type dropdown.
Click on the Save button.