This guide explains how to personalise your Grade Centre by setting colour coding. It can be used to:
highlight high-performance students,
highlight students on the border of failing,
highlight students failing.
Colour coding is not displayed to students.
Video Guide
Colour Coding Grades (YouTube )
From the Control Panel, select Grade Centre > Full Grade Centre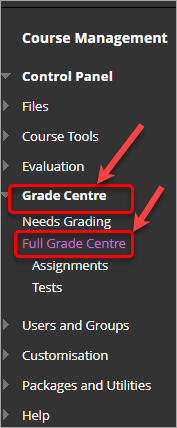 From the Manage drop-down menu select Grading Colour Codes.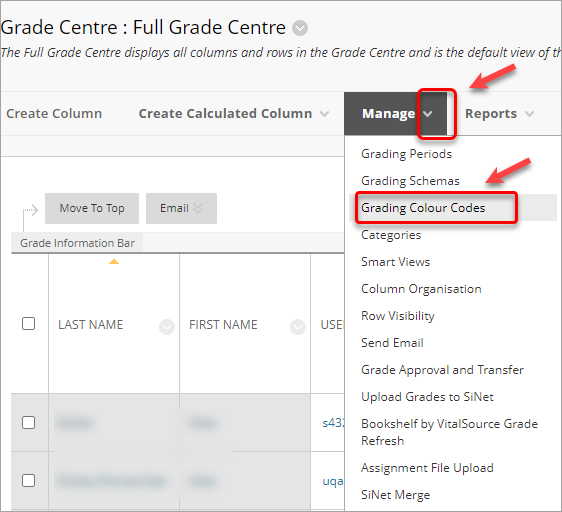 Check the Enable Grading Colour Codes checkbox.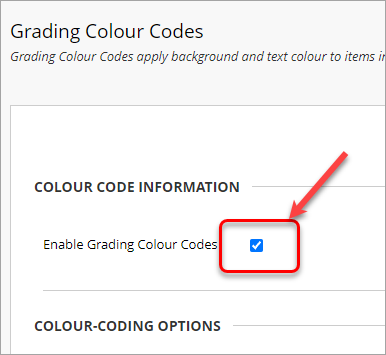 Click on the Add Criteria button in Grage Ranges.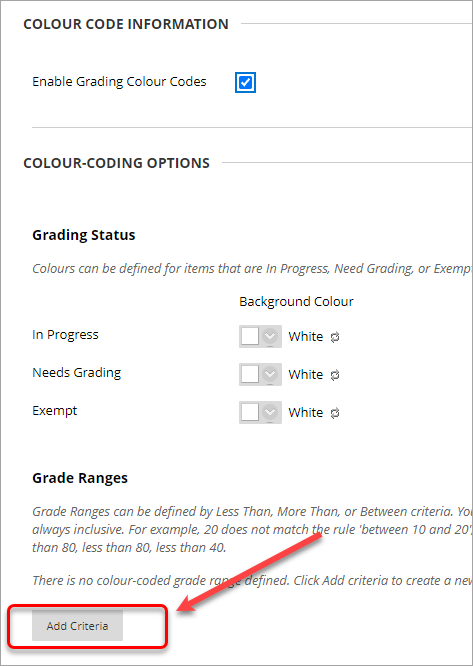 From the drop-down menu Between select the required qualifier (Between, More Than or Equal To or Less Than).

Type the required ranges.

Select the colour from the drop-down menu. Click on the Apply button.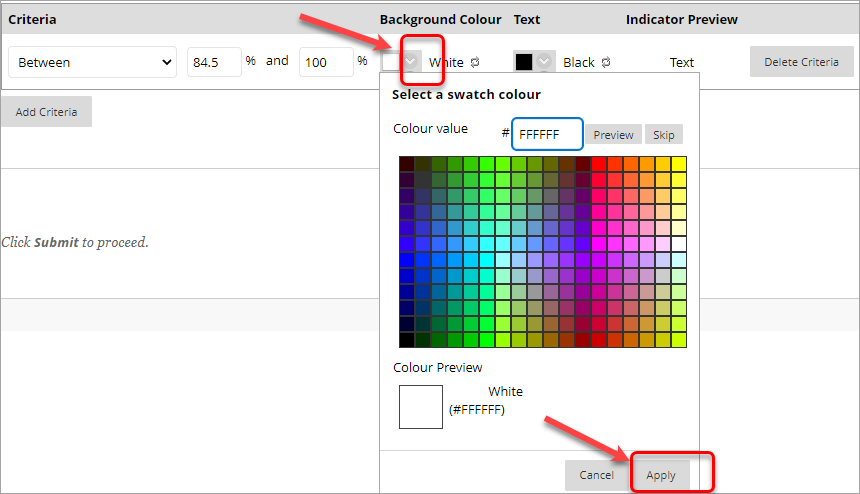 Repeat the process to add more criteria. 
Click on the Submit button.