Video Guide
Enter Marks by Questions (YouTube 1m 13s)
Access the test
You have the option for each of your test to grade a specific question at a time. This allows you to move from test to test, viewing and scoring the same question for each student.  
Click on Grade Centre.
Select Full Grade Centre.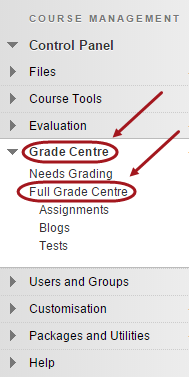 Go to the column of the required test.
Click on the drop-down arrow.
Click on the Grade Questions button.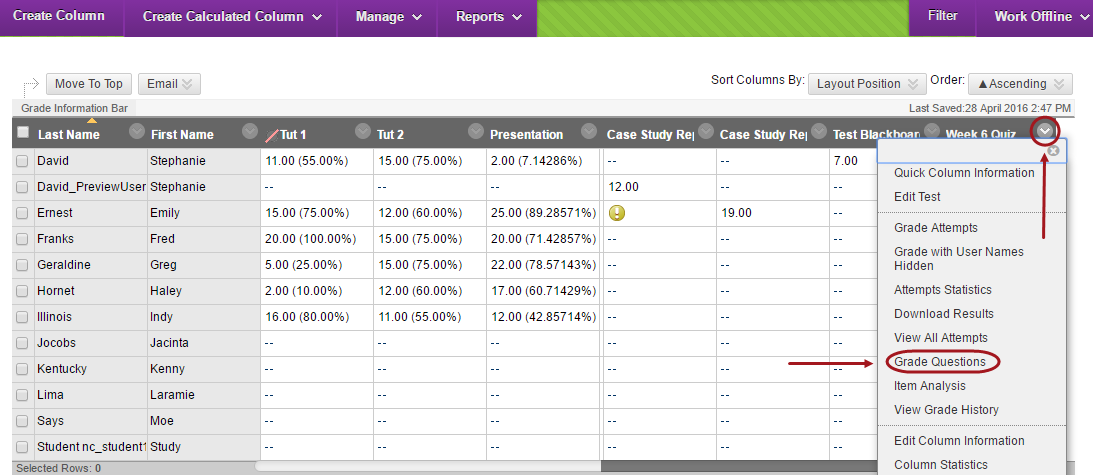 Optionally, select Needs Grading from the Filter Questions by Status drop-down and click on the Go button.

For each question, click on the Responses column.

Click the Expand Question Info link next to Question Information to view the question.
Click on the Edit button to score the required student.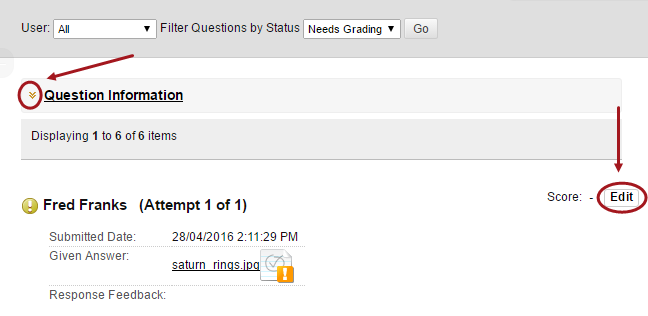 Put in the required grade and Response Feedback.
Click on the Submit button.