Tuesday 14 August
eLearning Solutions Service
The eLearning Solutions Service offers one-on-one consultations on integrating eLearning technologies into your courses. Staff can nominate to use this service to help implement centrally supported eLearning tools and will be provided support for the duration of the semester. To make an appointment, please follow the steps on the eLearning Solutions Service webpage and ensure you supply the information requested to assist with the process.
As part of the eLearning Solutions Service, you can:
Receive one-on-one consultations tailoring eLearning solutions in your courses.
Discuss ideas on how to deliver your course more effectively with technology.
Save time, improve student engagement and give better feedback to your students.
All advisors have either a BEd or GradDipEd.
New Padlet Student Guides
A range of new PadletUQ Guides have been created for students to assist them engage with the eLearning tool. The guides inform students on how to access and contribute to PadletUQ on a smart device or computer, as well as how to turn off notifications. If you are planning to use Padlet for learning activities, we recommend you include a link to these guides in your Learn.UQ course site.
If you would like a personal tutorial on PadletUQ, please visit the eLearning Solutions Service appointments page to book a session with an eLearning Advisor. For more information on the eLearning Solutions Service, visit the eLearning Solutions Service webpage.
Blackboard Submission Receipts - Emailed to students
Since the Blackboard upgrade in July, all students receive a submission receipt as proof of submission when submitting Blackboard assignments. Teaching staff can retrieve a record of all submission receipts, including those of withdrawn students, from the Grade Centre. For step-by-step instructions refer to the Submission Receipts guide.
Change to Similarity Reports for student submission
Turnitin has updated the Generate Similarity Reports for student submission setting. If staff select to allow resubmission, students receive a Similarity Report for the initial submission and the next three resubmissions immediately. Any subsequent resubmissions will require students to wait 24 hours for a report.
Previously, students only received the initial report immediately and had to wait 24 hours for any additional resubmission reports. For step-by-step instructions, refer to the guide Create a Turnitin Assignment.

 Assessment Folders
Put all of the information and resources such as assessment items, submission links and instructions into one folder with the same title as in the ECP to provide clarity on the item requirements and submission process.
video (YouTube, 2m 58s)
Online Assignments Set Up
Turnitin Assignments
At UQ, Turnitin is the most popular choice for individual text-based assignments e.g. Word, PDF and PowerPoint. Turnitin has an online marking and feedback capability that includes a text matching function to help coordinators gauge originality. The text matching report compares submissions with web content, previously submitted assignments and journals. For step-by-step instructions, refer to the guide on Turnitin.
Watch the video case study where Dr Andrew Allsebrook describes how Turnitin can be used to efficiently collect and mark reports in large Chemistry classes (YouTube, 1m 35s).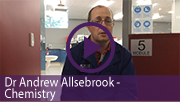 Blackboard Group Assignments 
Using the Groups and Blackboard Assignment tool in combination allows you to set up group project submission links. Any student in the group can submit the assignment and all members automatically receive the assignment results and feedback. The Blackboard online marking function allows you to annotate assignments and provide feedback using a rubric. For step-by-step instructions, refer to the guides on Groups and Assignment tool. 
Note: Turnitin is still the recommended option for group assignments if you require a Similarity Report.
Watch the video case study where Dr Bryan Morgan discusses the benefits of using the Blackboard assignment tool to mark group assignments (YouTube, 2m 28s).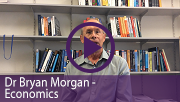 Video Assignments
Kaltura, UQ's eLearning video server, can be used by students to submit video assignments. You can also set up submission links using the Blackboard Assignment tool that allows you to use the online marking function to provide comments and feedback using a rubric. Refer to the Video and Audio upload and the Assignment tool guides for step-by-step instructions. 
 
Watch the video case study where Dr Karen Cheney uses video assignments in a Zoology course to engage students in exploring the science behind a research article (YouTube, 3m 47s).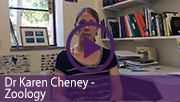 Submission Guides for Students
When new students submit assessment material there are some issues they can encounter due to being unfamiliar with the software. As UQ teaching staff, it is important to be aware of the resources and services available to students and refer them correctly when required.
UQ Library provides a range of student guides to help them with Turnitin, ePortfolio and Blackboard assignment submissions. All guides can be found on the Library website. 
UQ Library also provides a range of services that can assist students with assessment such as technical support, computer access, research skills and software training.
Should your students encounter technical problems while completing assessment please be sure to direct them to the AskUs service and refer them to the Report Technical Problems with eLearning Systems guide.

Grade Security Tips
The use of a central system such as Blackboard Grade Centre improves the security of student grades, as there are a number of in-built security features such as logging and activity monitoring. There are also a number of practical strategies you can employ to improve grade management and security as follows:
1. Follow general computer security guidelines such as using strong passwords.
2. Record reasons for changes to marks or grades.
3. Review the history of mark changes to identify potential manipulations and errors before transferring grades to SI-net.
For additional information, refer to the Grades Security webpage.

Multiple File Upload tool
ITS are currently developing a Multiple File Upload tool for Grade Centre. Currently, while staff can download all Blackboard assignments from Grade Centre all at once (bulk download) for marking on specialised applications, the marked files can only be uploaded one by one. The bulk upload capability should make it viable for staff to mark a larger range of assignment types online. For more information, please refer to the Grades Management project page.
EesySoft Trial - Blackboard messaging tool
During Semester 2, the eLearning team will be trialling EesySoft, a software that allows the inclusion of custom-tailored messages in the form of hints and pop-ups in Blackboard. The trial will be conducted during Weeks 5 - 8, 20 August to 18 September 2018. The aim of the trial is to test if messaging can be used to support staff and students to improve their use of Blackboard by targeting known issues. For more information, please refer to the EesySoft Trial project page.

ITaLI Masterclass Series
Students as Partners in assessment and feedback
In the 3 October masterclass, Dr Catherine Bovill will outline a range of rationales as to why staff and students are working in partnership to design and enact assessment and feedback. Learn about different approaches being used to co-design assessment in large and small classes in a variety of disciplines and institutions. Using a partnership lens to re-examine Sadler's (1989) three key elements of feedback framework, Dr Bovill will support discussions about how to enhance assessment and feedback practice in local contexts. To register for the event, please visit the Teaching Masterclass webpage.
Request Support
To receive a quick response on your eLearning technical problem, log a job with the UQ Staff eLearning Helpdesk using help@learn.uq.edu.au. Alternatively, you may use the Request Support button available inside Learn.UQ.
To enable a timely response please be sure to include as much information as possible with your request.