Learn.UQ (Blackboard) Welcome Page update
You can now preview the improved Welcome Page in the test environment. The Welcome Page is being updated to provide a more modern and intuitive navigation for all UQ staff and students. The new look Welcome Page will be available from Sunday 20 November (evening).
Ready to Teach Week – EOIs now open
Ready to Teach Week (6–10 February 2023) is a program of online and in-person activities designed to help you prepare course materials for Semester 1.
Expressions of Interest (EOIs) to present at the event are now open and will close at 9am on Monday 21 November.
Express your interest to present >>
Top 7 tips for finalising grades
As we approach the end of Semester 2, check out our top 7 tips for finalising grades. 
Check late exam submissions
Guides are available to assist staff to view and sort late submissions and submit a test attempt that is in progress on behalf of a student.
Digital well-being and privacy – Digital Essentials module
The Digital wellbeing and privacy module (part of the Digital Essentials series) introduces students to the effects of digital technology, managing online issues and protecting your privacy. It is designed to be embedded into courses so students can find the information they need, when they need it.
Grade Centre
Benefits for staff
Watch the video case study where Christopher Sexton explains the benefits of using Grade Centre (YouTube, 1m 36s).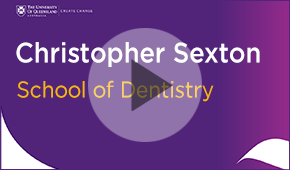 Create a best X of Y total column in Grade Centre
The following video provides a step-by-step guide to create a best X of Y total column in Grade Centre (YouTube, 2m 08s).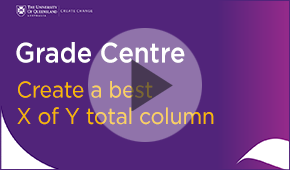 What's on
eLearning training (self-paced)
eLearning webinars (Zoom)
View all eLearning workshops and webinars >>
Educational media production workshops
Communities of Practice
External event
Save the date
Teaching and learning support
eLearning support
For technical support with central eLearning tools, email eLearning support.
eLearning Advisers
For tailored advice by qualified teachers on using eLearning tools, including how to select and configure learning technologies. Book a Zoom consultation with an eLearning adviser.
Workshops
Self-paced online workshops are available for a variety of systems and tools. eLearning advisers are available to deliver custom workshops in your school or faculty. Organise a custom workshop.
Teaching support
ITaLI staff are available to offer pedagogical advice. Please contact itali@uq.edu.au or book a 30-min Zoom consultation.
Inspera assessment design support
For advice about transitioning your current assessment or designing new assessment in Inspera (all kinds of assessment) book a 45 minute consultation delivered online via MS Teams. 
Teaching career development support
ITaLI staff can provide help on developing your career and achieving recognition for your teaching practice. Please contact itali@uq.edu.au or book a 15-min Zoom consultation.
Learning designers
For faculty/school-level support, please refer to the list of learning designers in your area.