Blackboard Welcome Page Update 
We are improving the welcome page in Learn.UQ (Blackboard) to provide a more modern and intuitive navigation for all UQ staff and students. There will be no changes to the look and functionality of teaching course sites. The new look page will be available Sunday 20 November 2022. 
Six tips for the end of the semester 
Review these tips to help your end-of-semester assessment process go smoothly. 
Check the history of mark changes  
Grade Centre logs a record of all changes made to marks during the semester. At the end of the semester, use the View Grade History tool to produce a report showing all changes and comments, confirm the validity and check for errors. 
Early Bird workshops 
The ITaLI eLearning team are offering a range of practical workshops on eLearning tools during November/December to help staff prepare for Summer Semester, 2022 and Semester 1, 2023. For a description of each workshop, dates and to register, visit the eLearning workshops event page. 
Accessibility and Study Hacks - Digital Essentials module  
The Accessibility and Study Hacks module (part of Digital Essentials) introduces students to creating accessible content, productivity tools for study and life. It is designed to be embedded into courses so students can find the information they need, when they need it. 
Finalising grades in large courses 
Dr Adriana Diaz shares her tips for using Grade Centre to log and finalise grades in large courses (YouTube, 1m 58s).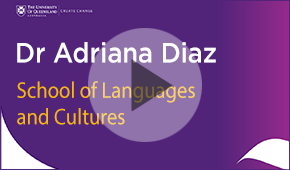 What's on