Deleting/Editing Student Contributions
Edit student wiki page contributions
In some circumstances you may need to immediately edit inappropriate wiki contributions made by students.
In the Course Menu, click on Wikis.
Click on the required Wiki. 
Click on the required wiki page link.

Click on the Edit Wiki Content button.

Enter your amendments in the Content textbox as required. 
Click on the Submit button.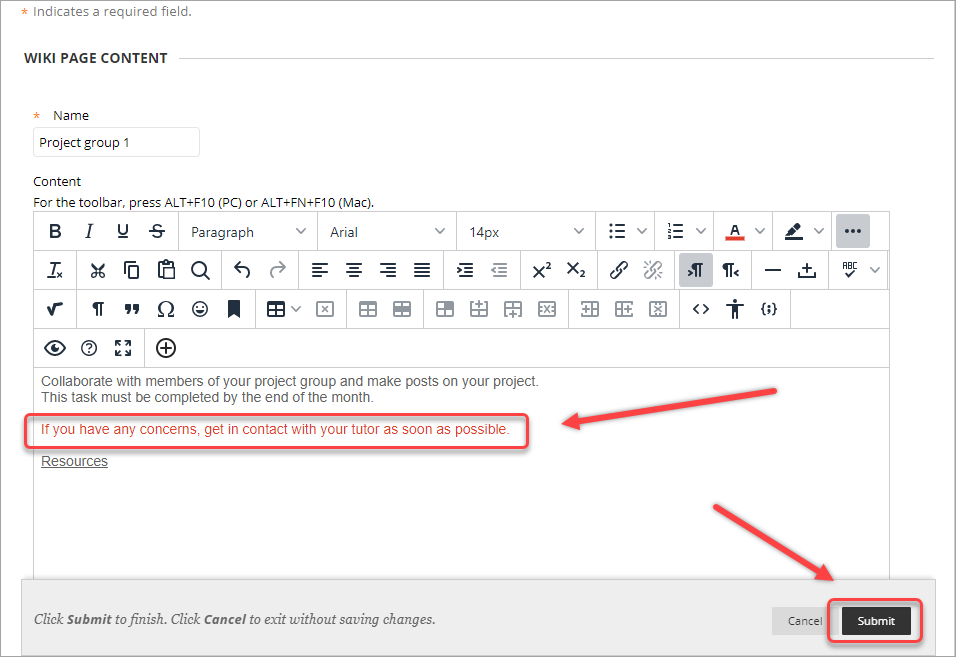 Checking the update history of a page
You may need to check the history of a page to gather evidence of inappropriate contributions. i.e. Content that has been displayed for a period of time by a student then edited.
Click on the arrow button next to the required wiki page.  

Select History from the drop-down list.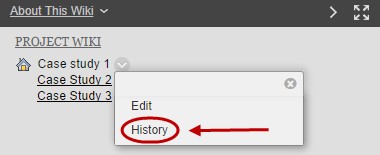 Click on the link to the required page version.
Note: Information on this page includes who made the edits to the page's version in the Author column.
Note: You can also choose to delete the page from this menu.
To compare the differences between two page versions:
Select the checkboxes in front of the page links.
Click on the Compare Versions button.
A dialog box showing the differences between the two versions will be displayed.
Select the Legend tab to understand how one version was changed in comparison to the other version of the Wiki page.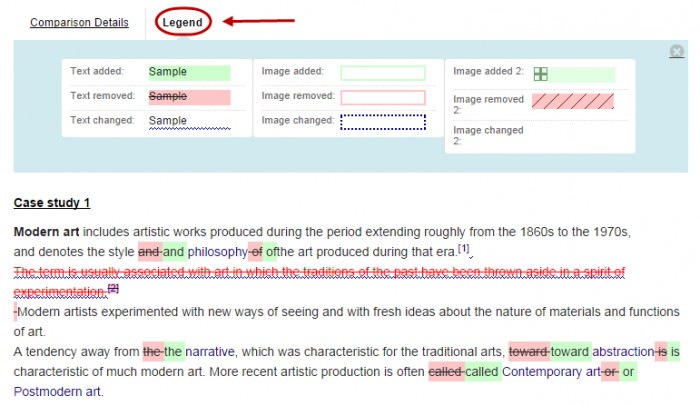 Delete a comment 
Users can delete the comments they authored.  No one can edit comments after they are posted.
Note:  You may wish to take a copy or screen shots of inappropriate comments for evidence as no history is stored on page comments.
Open the required wiki page.
Click on the Comments link.
Click on the delete icon to delete the post of the required comment.