Undergraduate course sites should now be available to students
All undergraduate Learn.UQ (Blackboard) course sites and Electronic Course Profiles (ECPs) should now be available to students. For more information, please refer to the UQ policies on course design and eLearning polices. 
Important updates
The Spotlight module on your Learn.UQ (Blackboard) Welcome page contains urgent technical updates that can't wait for the next newsletter. Drag the Spotlight module to the top of your Welcome page so you don't miss important updates.
Create your teaching Zoom links in Learn.UQ (Blackboard)
Remember to schedule your teaching Zoom links using the Learn.UQ (Blackboard) tool so they are visible to students.
Automatically publish lecture recordings from Zoom to Echo360
Teaching staff can now configure Zoom to publish recordings automatically to Echo360. Staff are strongly encouraged to use this method of publishing recordings and to avoid uploading large video as files in Blackboard.
Digital Practices Lab
The Digital Practices Lab is a joint initiative between the Library and ITaLI. The concept of the lab is to create a collaborative environment for UQ staff and students to share digital teaching practices and experiences and receive support to develop digital resources and skills.
New Course Insights features
Course Insights has a range of new features available this semester including improved graph functionality, a new interactive assessment flow diagram which shows how grades change between assessment tasks and filter recommendations.  Book a personal consultation with an eLearning Adviser or register for a drop-in session with the ITaLI Learning Analytics team to learn more about Course Insights.
Active and collaborative learning tools
UQ supports a range technologies to facilitate active learning and collaboration in classes, seminars and tutorials. Our experienced eLearning Advisers offer personalised advice on integrating a range of eLearning tools into your courses.
Group Peer Assessment
The Learn.UQ Group Peer Assessment tool allows students to evaluate individual contributions of group members to a group project. This tool can be used formatively to identify dysfunctional groups early in a project and to trigger appropriate support strategies.
See the Group Peer Assessment tool page >>
Formative online exams
In this video, watch how Dr Jacqueline Bond (YouTube, 3m 48s) uses formative online exams to help prepare students for the summative exam and provide them with meaningful feedback.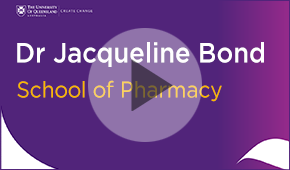 Are you making the most of Grade Centre? 
Our Making the most of Grade Centre guide contains ways you can improve the management and security of your grades by eliminating or limiting the use of spreadsheets.
View Grade Centre by tutorial, seminar and practical groups
Smart Views allow you to easily filter your Grade Centre to speed up the entry of marks and checking of student submissions. This video (YouTube, 2m 19s) shows you how to use Smart Views for your contact, tutorial, practical or seminar groups.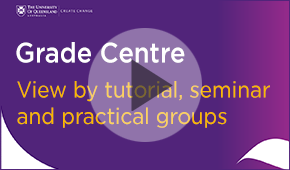 Educational media production services 
ITaLI's Educational Media Production team provide educational media production services, including workshops to build your capacity in creating engaging multimedia content in your courses. Requests for media services are considered based on the team's capacity and the purpose and impact of the proposed project.
What's on
eLearning training (self-paced)
Webinars and workshops
Communities of Practice
Teaching and learning support
eLearning support
For technical support with central eLearning tools, email eLearning support.
eLearning advice
For tailored advice by qualified teachers on using eLearning tools, including how to select and configure learning technologies, book a consultation with an eLearning Adviser.
Workshops
eLearning Advisers are available to deliver custom workshops for your school or faculty. Organise a custom workshop.
Teaching support
For personalised teaching advice and support from ITaLI staff, contact itali@uq.edu.au or book a 30-min Zoom consultation.
Learning design
For faculty/school level support, please refer to the list of learning designers in your area.