Exam preparation resources
For staff
Resources are available to help you set up and deliver both invigilated (ProctorU) and non-invigilated Learn.UQ exams. You can also request a personal consultation with an eLearning Adviser for personalised advice.
For students
For smoother end-of-semester exams, tell your students about the AskUs exam prep webinars on different exam types. The sessions provide advice on what to do before their exam and on exam day, with common issues and tips.
Teaching and Learning Week (31 Oct – 4 Nov)
Registrations are now open for Teaching and Learning (T&L) Week, to be held from Monday 31 October – Friday 4 November. Choose from over 24 confirmed online, in-person and hybrid sessions. This year's theme, 'Learning for life', will celebrate creative and innovative teaching and learning practices designed to enhance student learning.
View the program and register>>
Higher Ed Debate Series
Join UQ staff and students on Monday 26 September as they debate whether we should implement 48-hour automatic extensions... who will win? The recording for the most recent debate, about whether the SECaTS should be abolished, is also available now. 
Register for the next debate >>
Tech Week
Held by ITS as part of the Technology Master Plan development process, Tech Week seeks inspiration, expertise and insights from industry leaders to help us envision and plan for the future. The program of speakers is now confirmed, with an exciting line up of industry leaders and innovators in the digital higher education space.
View the program and register >>
Record reasons for marking changes
A video explaining how to edit a mark and add a comment in the Learn.UQ (Blackboard) Grade Centre is now available (YouTube, 2m 22s). View the comments in the Grade History at the end of the semester to confirm the validity and check for errors before transferring your grades to SI-net.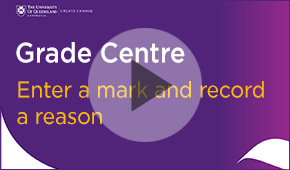 Social media – Digital Essentials module
The Social media module introduces students to common social media tools and etiquette, social media as a learning tool and online presence. It is designed to be embedded into courses so students can find the information they need, when they need it.
Course Insights – Investigate student assessment results
Course Insights is UQ's own course-level learning analytics dashboard and is available to all course coordinators via Learn.UQ. The Assessment section provides staff with an overview of student assessment results, as well as an in-depth analysis of each individual assessment task.
Accessing Turnitin assignments and marking by groups
The following video provides a step-by-step guide explaining how to filter Turnitin by group to facilitate marking (YouTube, 1m 43s).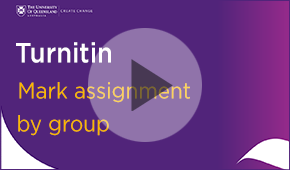 Online exams tips
See how Dr Jacqueline Bond uses question pools to group topics by difficulty, test students on definitions and improve the academic integrity of online exams (YouTube, 4m 07s).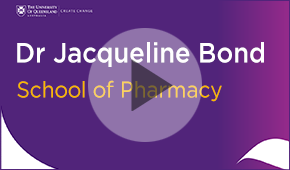 Graduate Attributes Policy Review Green Paper
The PVC(T&L) is requesting feedback on the Graduate Attributes Policy Review Green Paper from stakeholders across UQ. Comments may be provided by Monday 26 September via direct email response or short survey.
Reconciliation Australia (RA) Barometer survey
UQ has been working with RA to provide opportunities for Aboriginal and Torres Strait Islander peoples in our workplace. Please complete a brief online survey on how well our organisation is doing in this area before Friday 16 September.
SECaT and SETutor
Please check key dates and processes for Semester 2, 2022 SECaT and SETutor on our website. If you have a specific query, please contact the Evaluation team.
What's on
eLearning training (self-paced)
Other events and courses
Communities of Practice
External events
Teaching and learning support
eLearning support
For technical support with central eLearning tools, email eLearning support.
eLearning Advisers
For tailored advice by qualified teachers on using eLearning tools, including how to select and configure learning technologies. Book a Zoom consultation with an eLearning adviser.
Workshops
Self-paced online workshops are available for a variety of systems and tools. eLearning advisers are available to deliver custom workshops in your school or faculty. Organise a custom workshop.
Teaching support
ITaLI staff are available to offer pedagogical advice. Please contact itali@uq.edu.au or book a 30-min Zoom consultation.
Teaching career development support
ITaLI staff can provide help on developing your career and achieving recognition for your teaching practice. Please contact itali@uq.edu.au or book a 15-min Zoom consultation.
Learning designers
For faculty or school-level support, please refer to the list of learning designers in your area.