Course Insights - Upload assessment data from Grade Centre
Introduction
When accessing the Course Insights site, you will see a message prompting you to upload grades from Blackboard.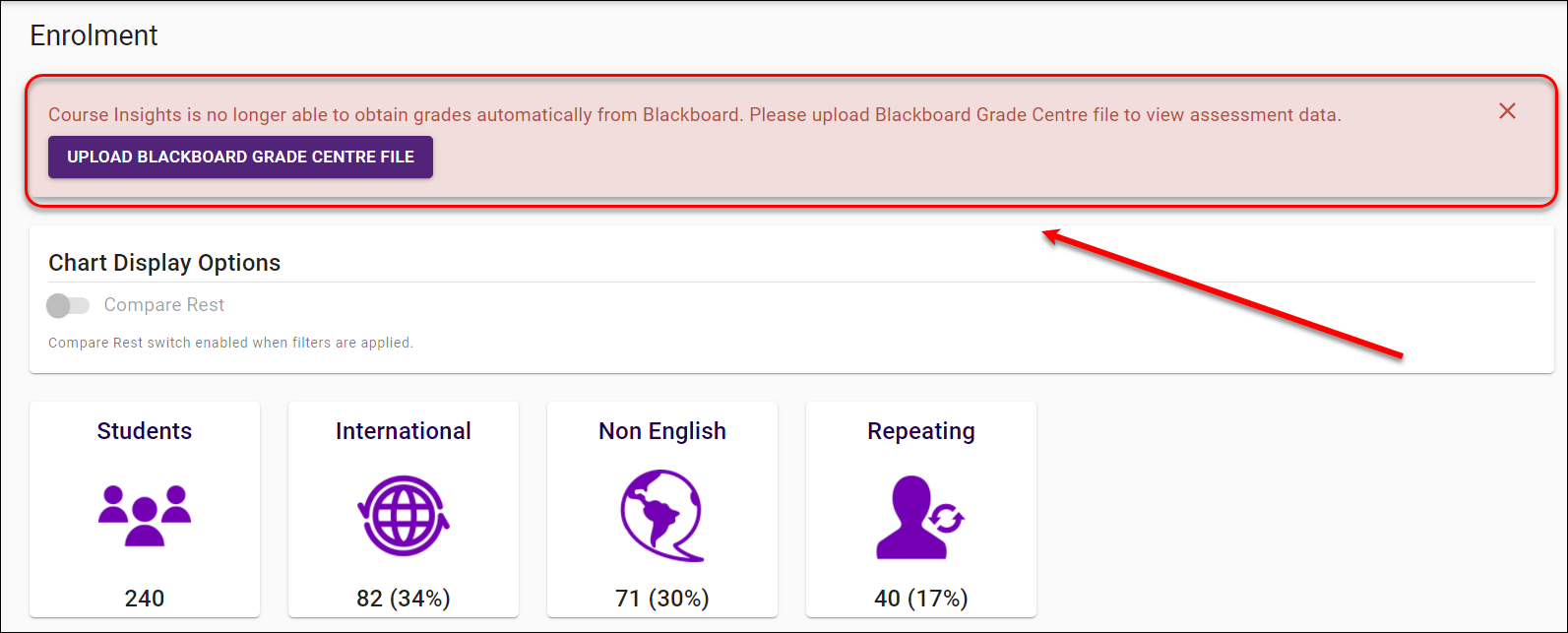 After each assignment's results are available, you will need to download grades from your course's Grade Centre and upload it to Course Insights to provide information for the assessment analytics.
Download Grade Centre
From the Control Panel select Grade Centre > Full Grade Centre.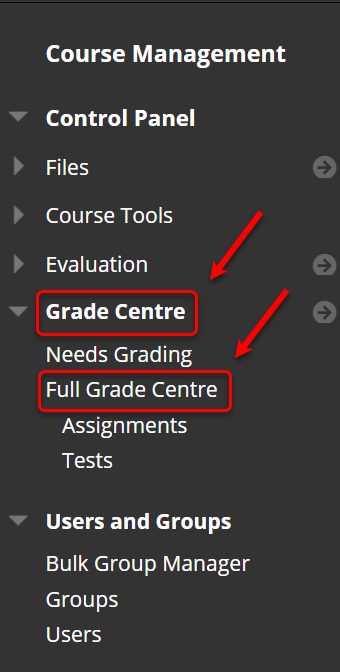 Hover your mouse over the Work Offline button.
Select Download from the drop down list.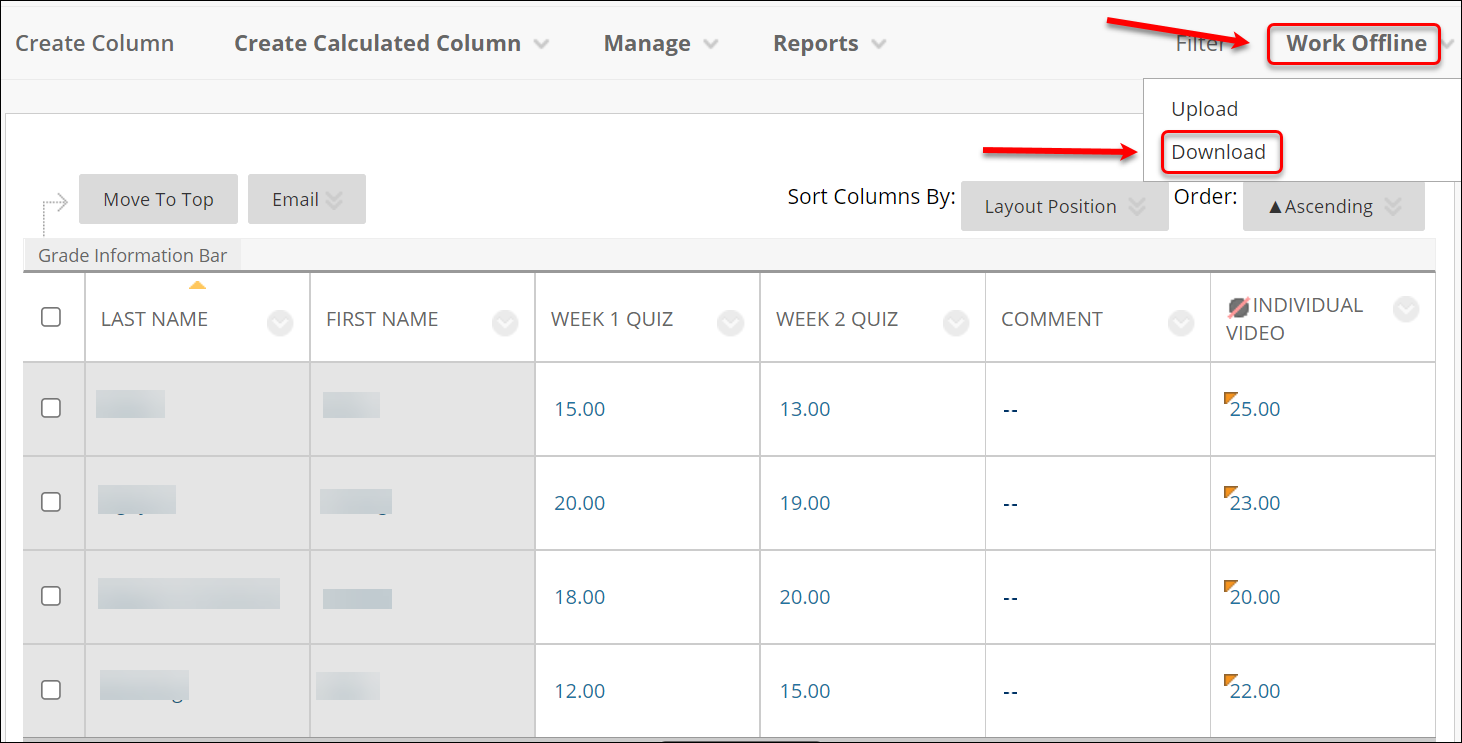 Under Download Grades, select Full Grade Centre.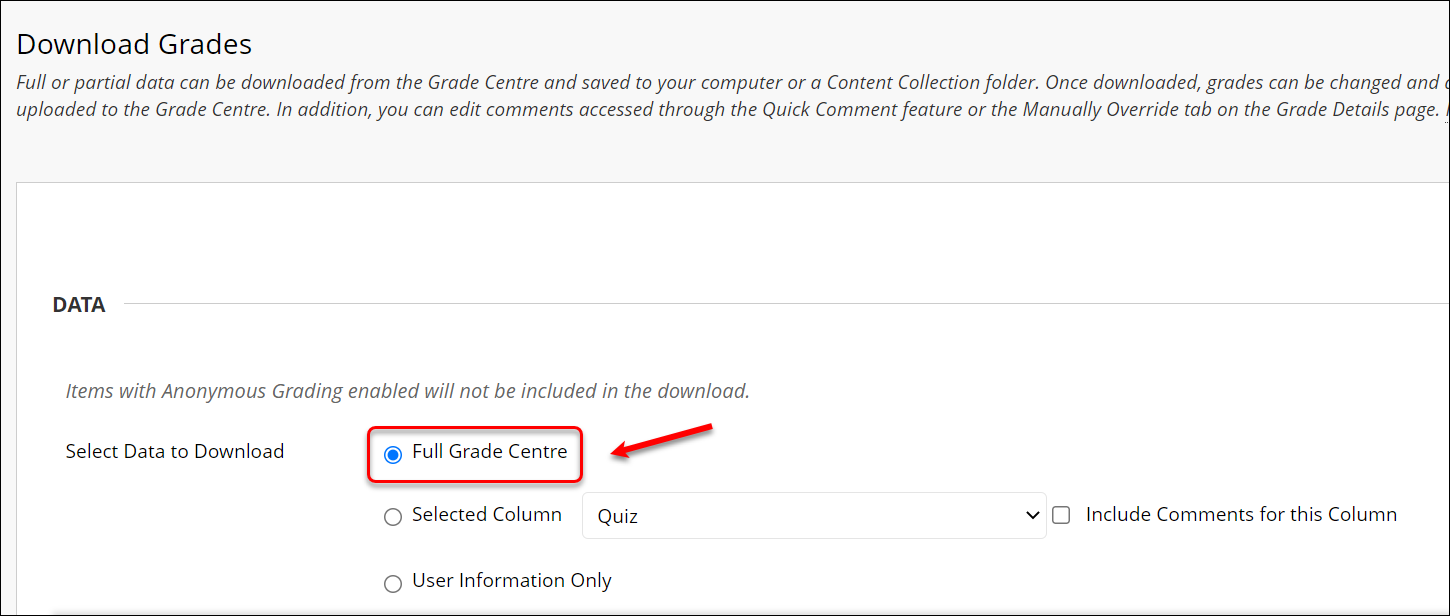 Choose Comma Delimiter Type to open directly into an Excel spreadsheet.
Information in hidden columns in your Grade centre can be included by selecting Yes, if not needed, select No.
Click on the Submit button.

Click on the Download button.

Save the file to your device.
Open the file, delete the non-assessment column

Upload Grade Centre to Course Insights
Click on the UPLOAD BLACKBOARD GRADE CENTRE FILE button in the Course Insights site.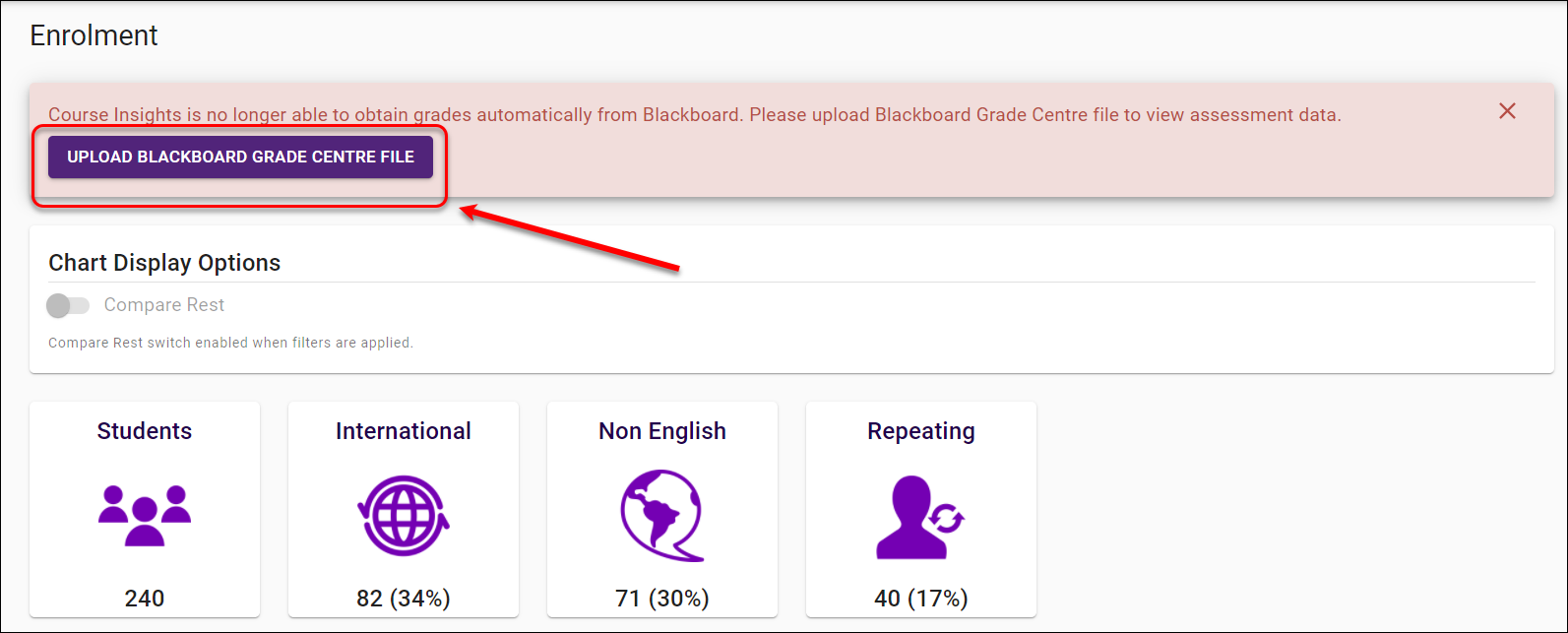 Click on the CHOOSE CSV button. Note that this action will override any previous upload.
​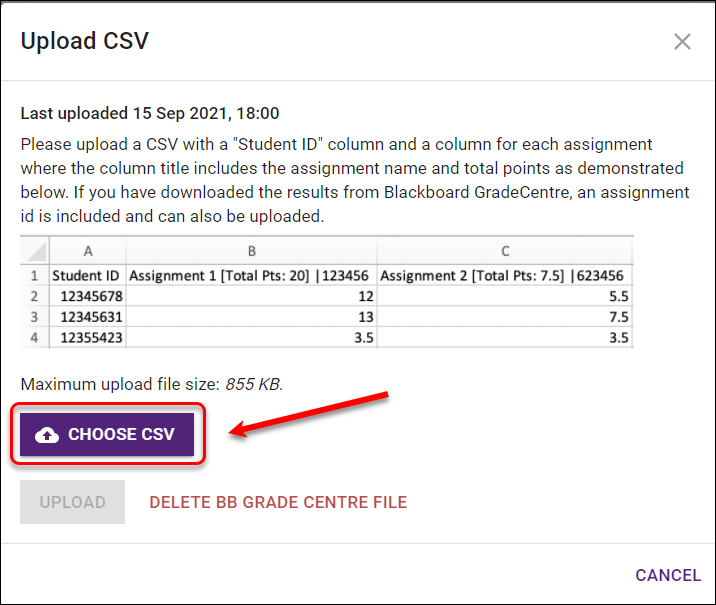 Select the file Full Grade Centre that have been downloaded.
Click on the Open button.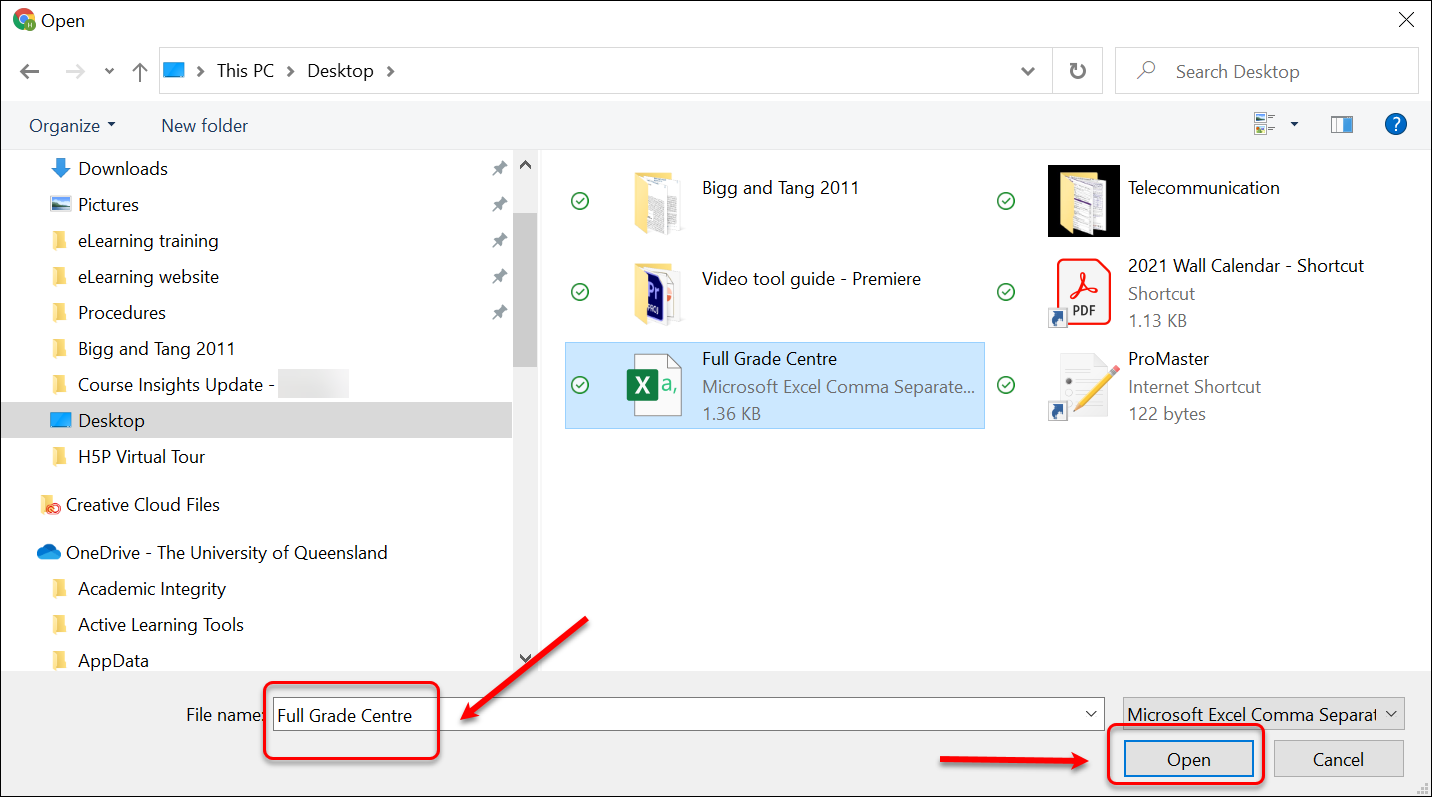 Click on the UPLOAD button.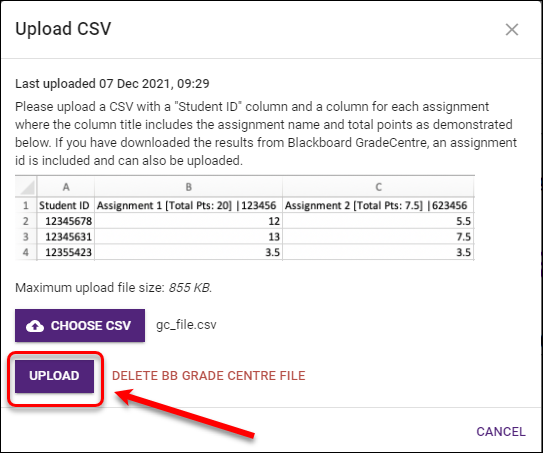 A message notifying of sucess upload will be displayed
Click on the OK button.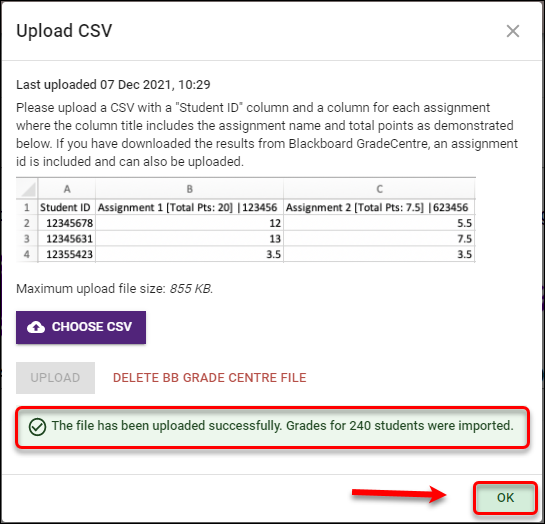 The assessment analytics of the course is then available in the Assessment section in Course Insights.