Course Insights - Assessment section
Overview
The Assessment section has been designed to provide course coordinators and teaching staff with an overview of the course assessment, as well as a detailed breakdown of all assessment tasks.
Note: Course Insights is no longer able to obtain grades automatically from Blackboard. You will need to upload your Grade Centre to view assessment data. For step-by-step on downloading your Grade Centre, refer to the Download a Spreadsheet from the Grade Centre guide.
Insights to Investigate
Assessment Overview
The assessment overview graph provides a filtered or unfiltered view of all assessment items based on the mean student result.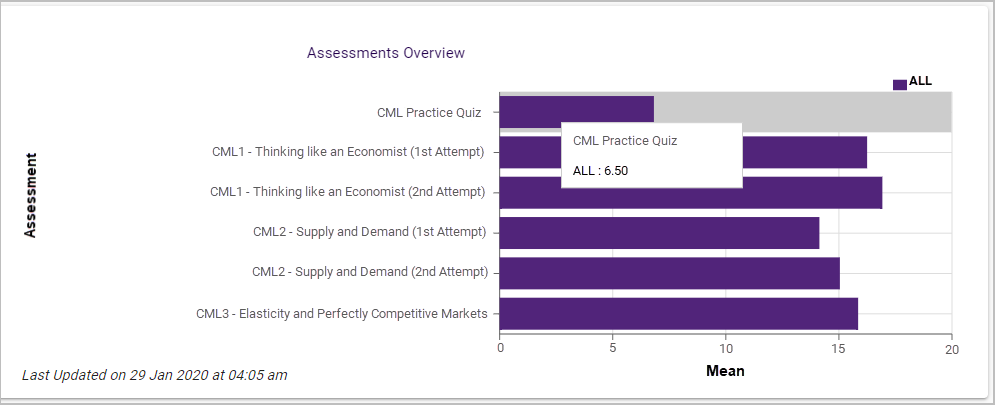 Assessment Items
Filtered or unfiltered views of assessment items (mapped from the Blackboard Grade Centre) provide an overview of student performance and may be used to identify student groups that are finding difficulties with content or learning.
Unfiltered View
Hover your mouse over a particular score group to view a more detailed breakdown.
To the right of the graph, a table will display a range of parameters including:
Mean: The average student result.
Standard Deviation: The measure of how spread out student results are.
Range: The difference between the lowest and highest student result.
Minimum: The lowest student result. 
Maximum: The highest student result. 
Total Responses: The total number of student submissions.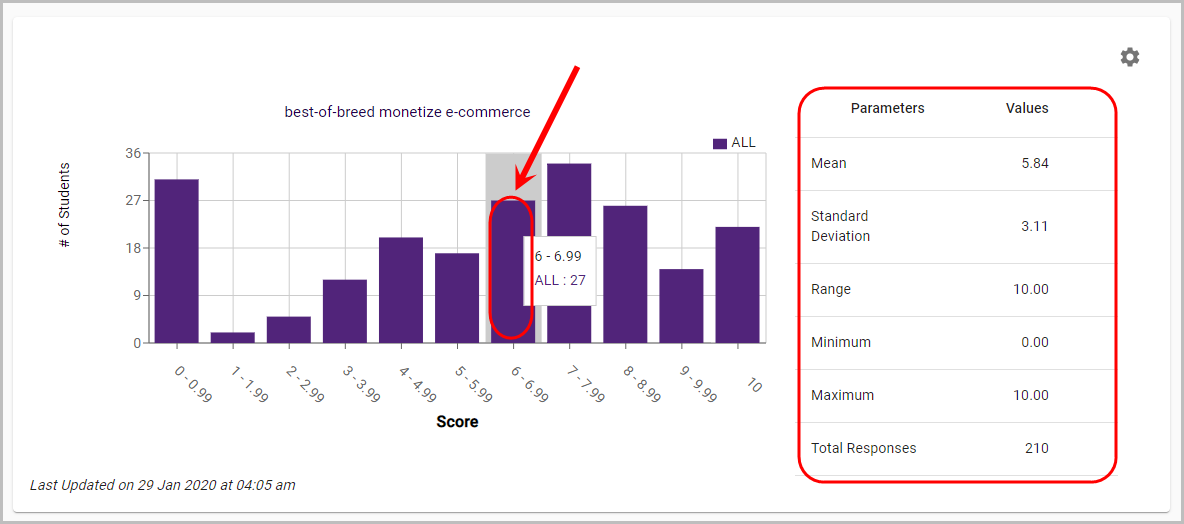 Filtered View
Hover your mouse over a particular score group to view a more detailed breakdown.
If a filter has been applied, information about that filtered group will appear in addition to the information about all students.
Another column titled Values (Filtered) will also be added to the table based on the current filter.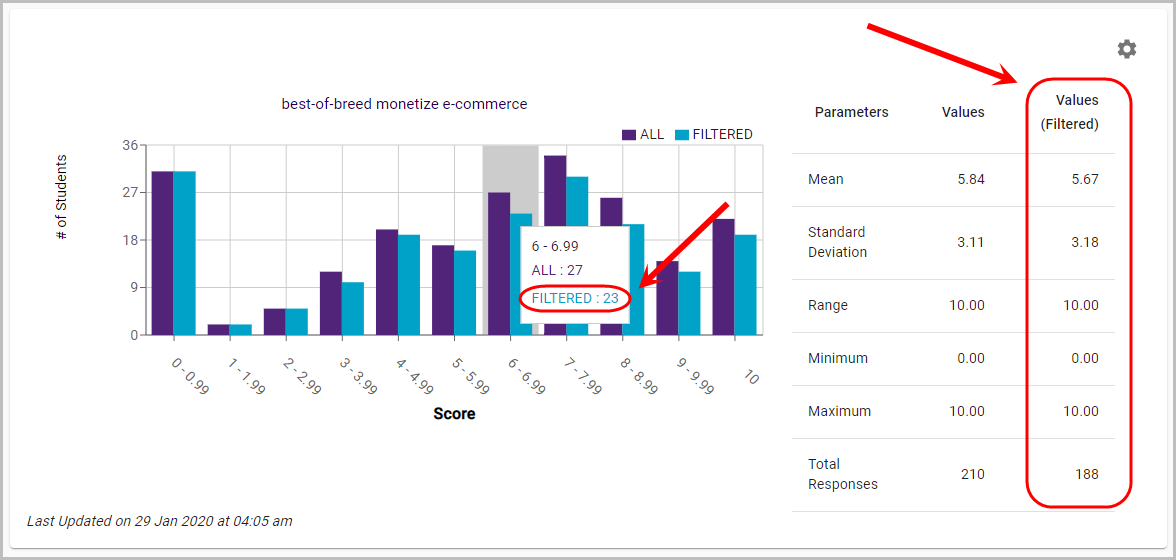 Change Score Intervals
Click on the Settings cog, to change the score intervals for that particular assessment item on the graph.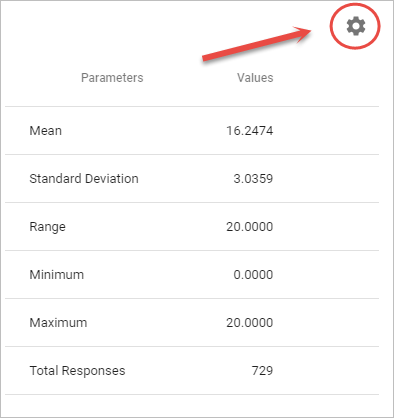 Enter a new parameter in the Interval textbox.
Click on the UPDATE ASSESSMENT DATA button to view the changes.