Monday 16 September
Student Assignment Submissions
To help students make successful assessment submissions, please consider including links to the student submission guides for Turnitin or Learn.UQ (Blackboard) assignments. Key points for students are:
To allow for potential technical problems with internet and computers, it is recommended that students commence assignment uploads at least three hours before they are due.
If a student does not receive an email with their submission ID, they should regard their submission as unsuccessful.
If a student claims to have submitted an assessment, but it is not visible to teaching staff, log a job with help@learn.uq.edu.au so the eLearning Support team can investigate.
Open Course Scheme
The Open Course Scheme provides an opportunity for staff to visit classrooms and observe the great teaching happening at UQ. A wide range of courses are open for observation, including traditional lectures, those using innovative pedagogies and others where educational technologies are used to help support student learning. For more information, refer to the Open Course Scheme website.
New Cyber Security Website
A cyber security website has been launched to increase the availability of information on cyber security – both general and UQ-specific. Find clear and comprehensive content on how to recognise cyber security threats, protect yourself from these threats and stay cyber secure, as well as how to report cyber security incidents. For more information, please refer to the Cyber security at UQ webpage.
ePortfolio System Successfully Updated
The UQ ePortfolio system was successfully updated on Wednesday 11 September. This update included a refresh of the student File Upload Interface which results in a more streamlined file uploading process. The ability to add files directly from Google Drive has also been added to the File Upload Interface. The Upload an ePortfolio file or document student guide has been updated to include these changes.
Track student achievement through the ePortfolio system
Watch the video case study to see how Cheryl Collins uses the ePortfolio system to track student achievement of learning outcomes for work integrated learning courses within in the Master of Dietetics Studies (YouTube, 1m 46s).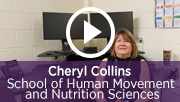 Echo360 Personal Capture Decommission
The desktop recording system, Echo360 Personal Capture, will be decommissioned by the vendor on 15 January 2020, however you will still be able to use Echo360 Personal Capture until 15 January 2020. We recommend Kaltura Capture as an alternative desktop recording option. For more information, refer to the Decommission of Echo360 Personal Capture project page. 

Please Do Not Implement Force Completion on Tests
Enabling "Force Completion" in a test's settings causes premature submission whenever a student's internet connection is interrupted. Coordinators are reminded not to use this setting. Guides with recommended settings are available for different types of tests. For step-by-step instructions, refer to the Formative test (quiz), Non-invigilated Summative test or Invigilated Summative test guides.
Please Do Not Use Delegated Grading on Blackboard Assignments
Due to known issues with the Delegated Grading feature, it is not a recommended setting for Learn.UQ (Blackboard) assignments. For step-by-step instructions, refer to the Create an Assignment - Individual and Create an Assignment - Group guides.
Student guide to viewing and downloading results 
To help students successfully access grades and view their feedback, please consider referring students to the View and download your Blackboard results, View Turnitin originality report and marks and ePortfolio reviewing results guides on the Library website.
Finding and Using Media - Digital Essentials Module
The Finding and Using Media module introduces students to using images, sounds and videos ethically, copyright and creative commons. It is designed to be embedded into courses so students can find the information they need, when they need it. For more information, please refer to the Digital Essentials webpage.

Record reasons for mark changes
The Learn.UQ (Blackboard) Grade Centre allows you to add a comment when you change a mark. These comments are then included in the Grade History which you can view at the end of semester to confirm validity and check for errors before transferring your grades to SI-net. 
The following video provides a walkthrough of how to edit a mark and record a reason (YouTube, 2m 22s).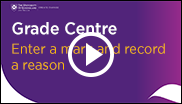 Lecture Recording Transcripts
Machine-generated lecture recording transcripts have been made available as a trial in selected Semester 2 courses. Students will be asked to provide feedback on whether this functionality is beneficial for their learning over the next few weeks. For more information, please refer to the Lecture Recording Transcripts Pilot project page. 

ITaLI eLearning Workshops
The ITaLI eLearning team are offering a range of professional development workshops to support staff in implementing Technology Enhanced Learning during 2019. For a description of each workshop, dates and to register, visit the Staff Development / Teaching and Learning Technologies site. 
In 2019 so far, there have been 490 attendances at UQ eLearning workshops.
Online workshops include:
Upcoming face-to-face workshops include:
Custom eLearning Workshops
Custom workshops on centrally supported eLearning tools are available on request for faculties and schools. Email elearningadvisors@uq.edu.au with the subject line Custom Workshop to schedule one of our teaching and learning workshops at a convenient time.
ITaLI Teaching and Learning Workshops
eLearning Solutions Service
The eLearning Solutions Service offers one-on-one consultations to course teaching staff on the integration of eLearning tools into their courses. The service currently supports a range of eLearning tools, all of which can be found on the eLearning Solutions Service webpage. All eLearning Educational Advisors have either a BEd or GradDipEd. Staff can nominate for the eLearning Solutions Service by booking via the appointments webpage to organise an individual consultation at your office.
In 2019 so far, the eLearning Solutions Service has provided 273 one-on-one appointments.
Request Support
To receive a quick response to your eLearning support request, log a job with eLearning Support using help@learn.uq.edu.au. Alternatively, you may use the Request Support button available inside Learn.UQ.
To enable a timely response please be sure to include as much information as possible with your request. In 2019 so far, the eLearning Support team has attended to 5,167 eLearning support requests.