Warning: Prior to adding or editing content in your course you will need to access Studio view. Refer to the Change from Student View to Staff Editing (Studio) View guide for further instructions. 
Create a Word cloud
In your unit, click on the Advanced button.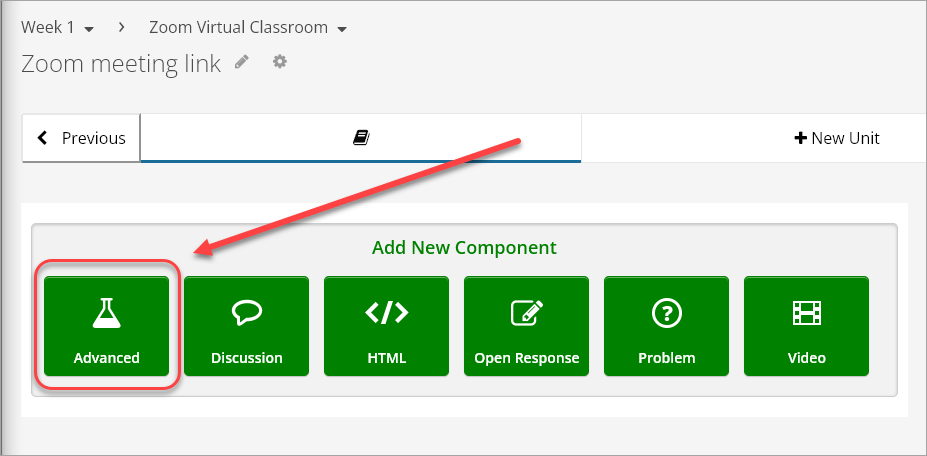 Click on Word cloud.
Note: If Word cloud does not appear in the list, refer to the Enable Advanced Modules guide.​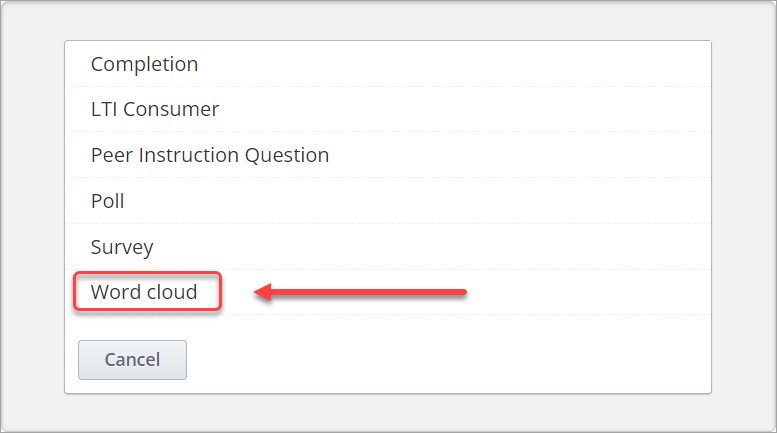 Click on Edit.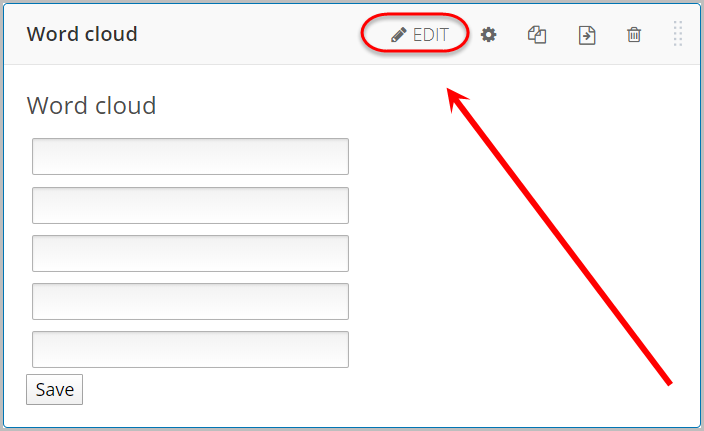 Enter the question in the Display Name textbox.
Enter the number of textboxes you would like available in the Inputs textbox.
Note: The default number is 5.
Enter instructions in the Instructions textbox. e.g. Enter your word in the textboxes then click on the "Save" button.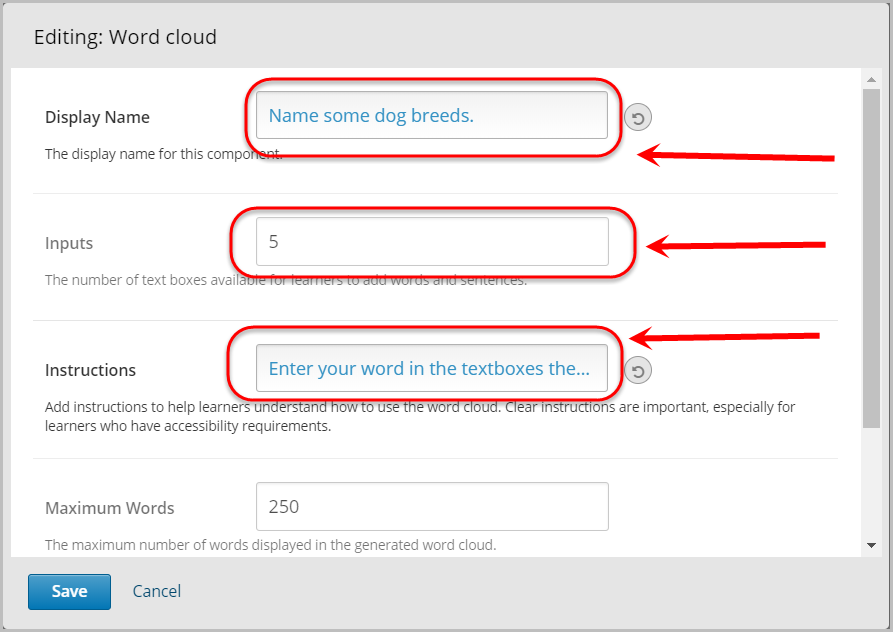 Enter the maximum number of words that can be generated in the Word Cloud in the Maximum Words textbox.
Note: The default number is 250.
Click on the Save button.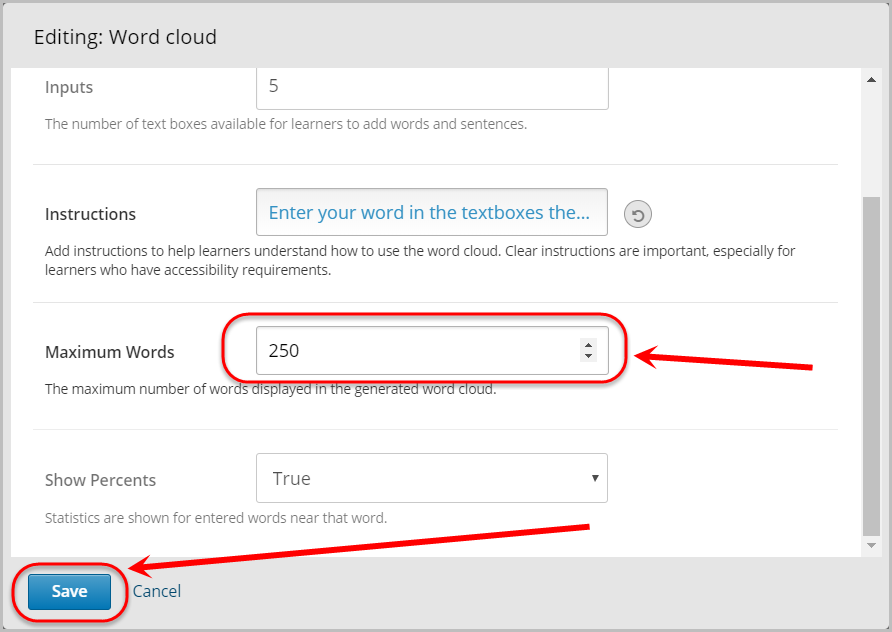 Delete
To delete the component, click on the bin icon.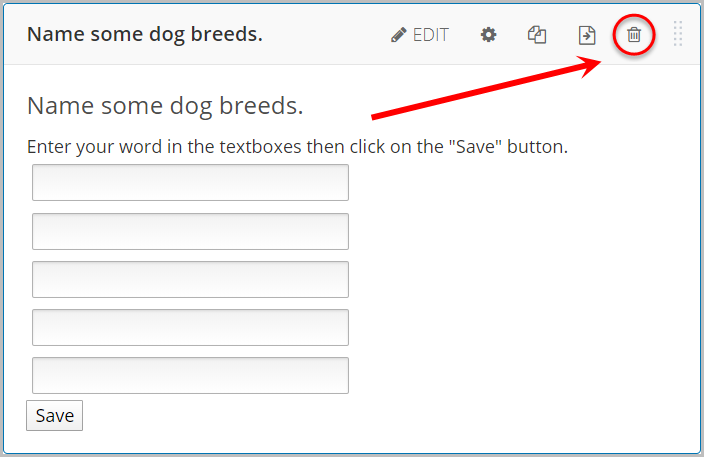 Click on the Yes, delete this component button.