2. Create HTML Text with Link
Note: This can be done in conjunction with the step Create HTML Text and/or Create HTML Text with Image.
In your unit, click on the HTML button.

Click on Text.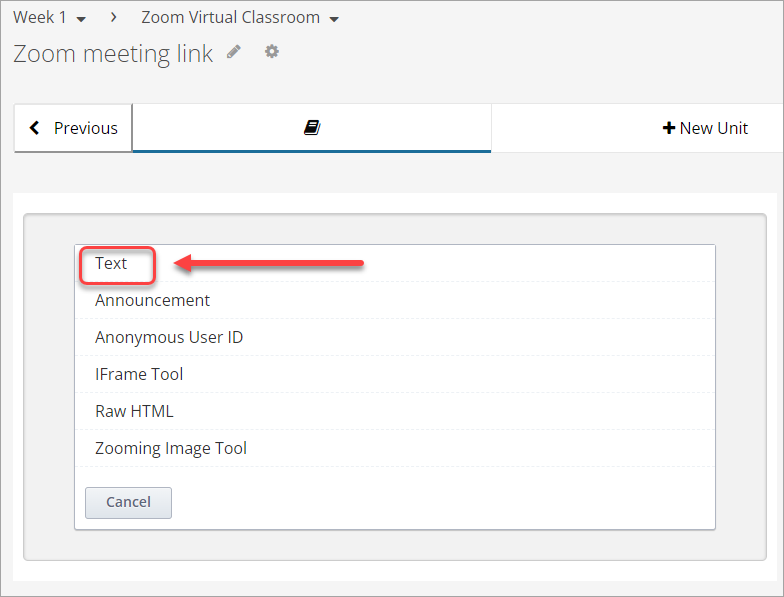 Click on Edit.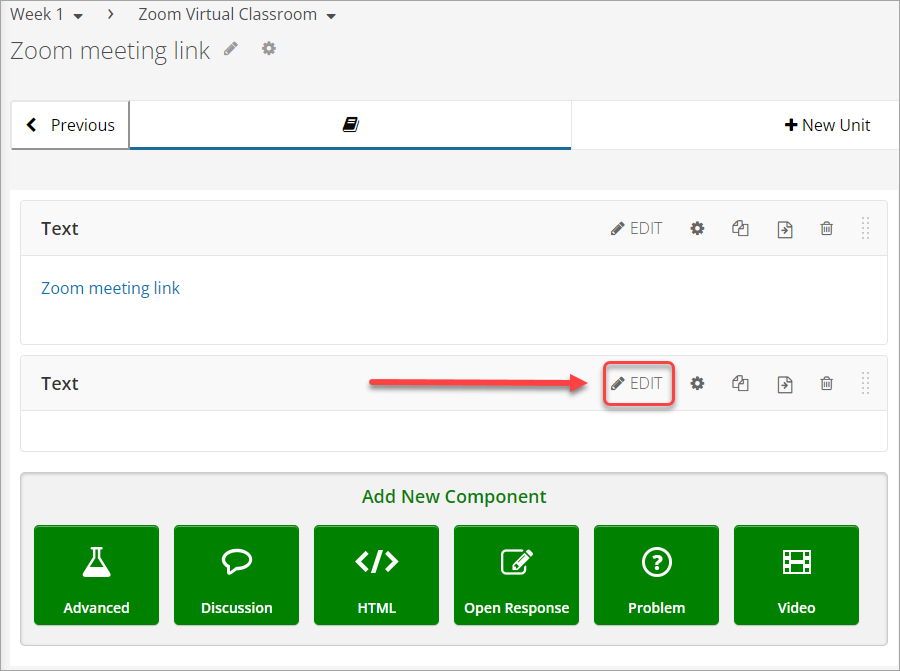 Enter your text in the textbox.
Highlight a section of text then click on the Insert/edit link icon.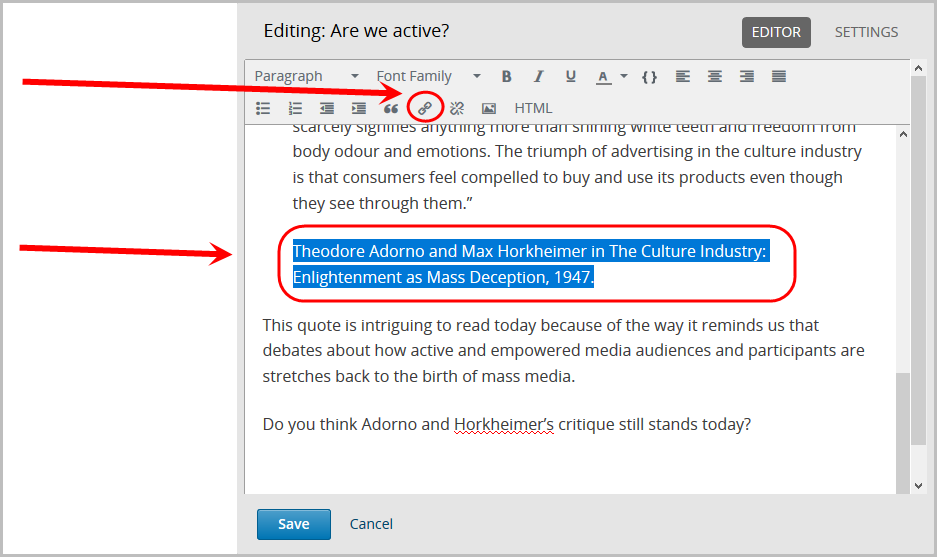 Paste or type the link in the Url textbox.
Ensure the Text to display is your highlighted text.

Select New window from the Target drop-down menu.

Click on the OK button.
Note: In order to edit the hyperlink i.e. replace existing link with a new link, repeat Step 3 to 9.
Click on the Save button.

Delete a Link in Unit
Locate your HTML text and click on Edit.

Highlight the text with the link then select the Remove link icon.
Click on the Save button.