Add staff to a UQ Extend Course
1. Add Staff to a UQ Extend course
Select Settings > Course Team from the drop-down menu.

Click on the + New Team Member button.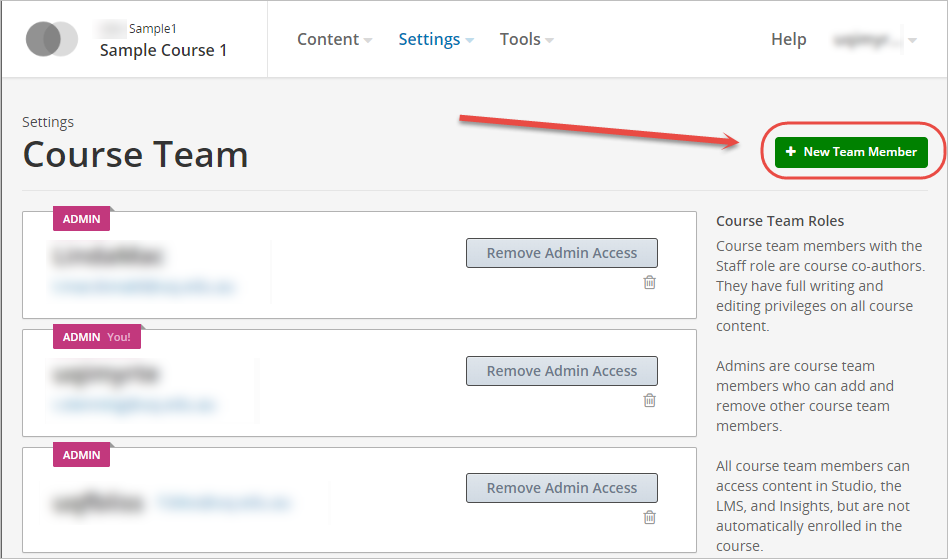 Enter the staff member's UQ email address in the User's Email Address textbox.
Click on the ADD USER button.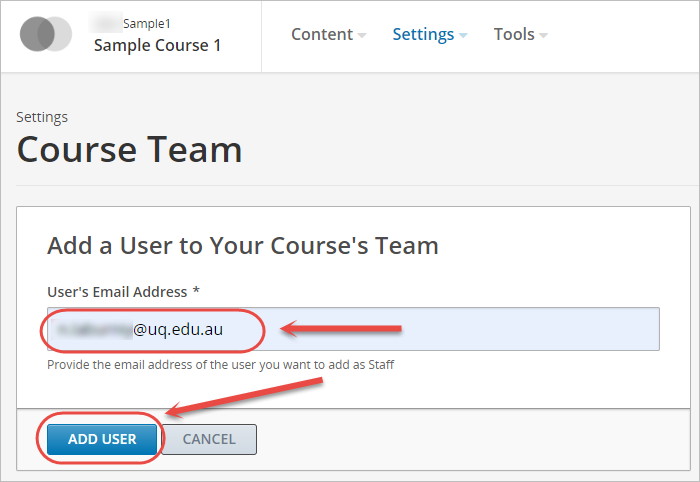 The staff member will then be enrolled in your course as Staff.
Optionally, click on the Add Admin Access button to change their role to Admin.