6. Create IFrame
Note: Creating an IFrame can include, but is not limited to, embedding a Padlet page into your LearnX course site.
In your unit, click on the HTML button.

Click on IFrame Tool.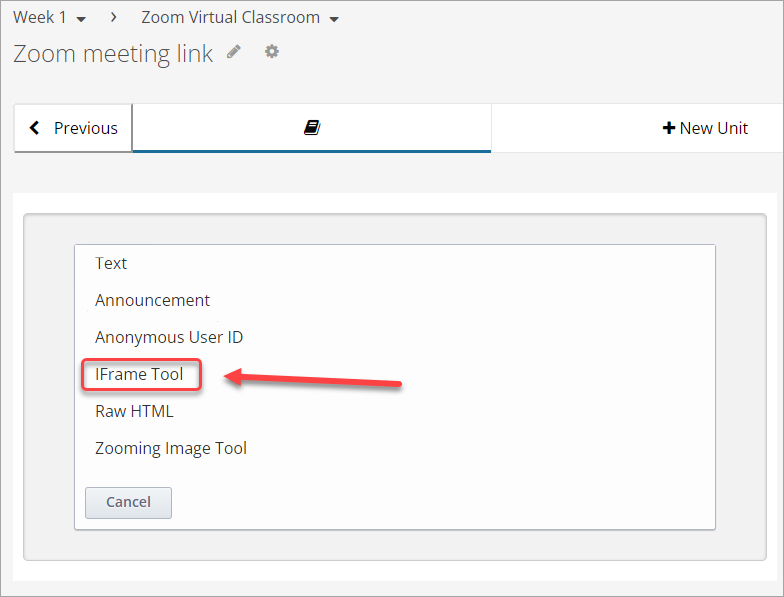 Click on Edit.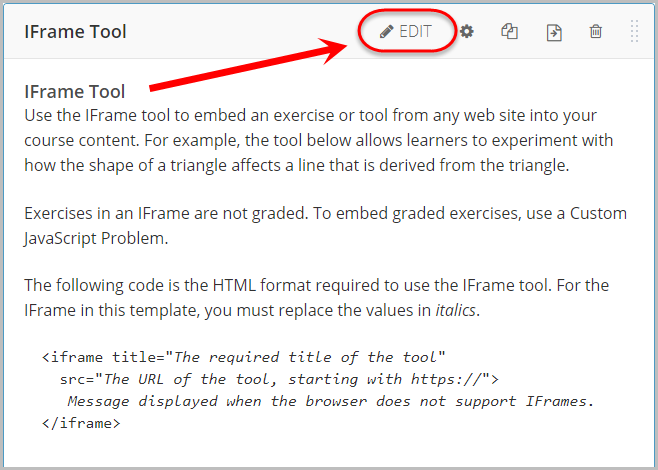 Delete the existing text.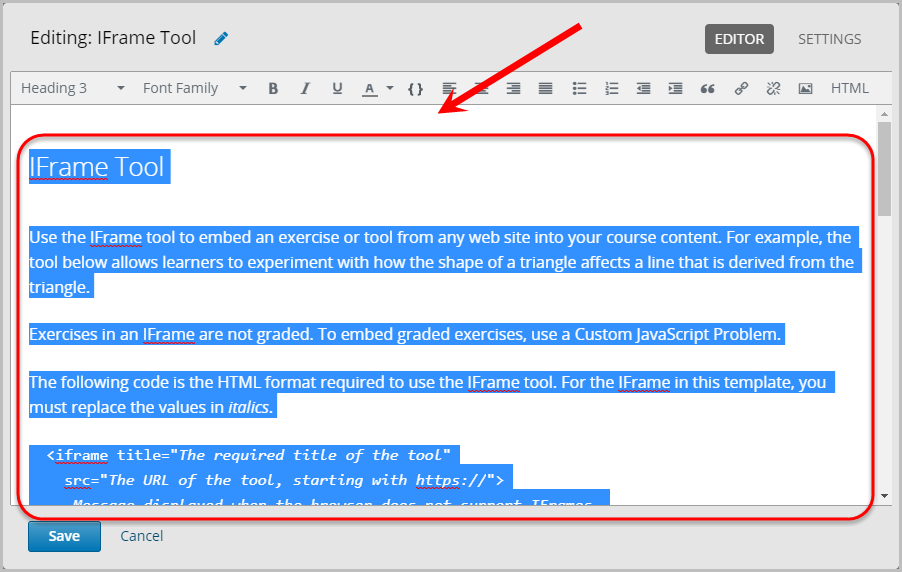 Click on HTML.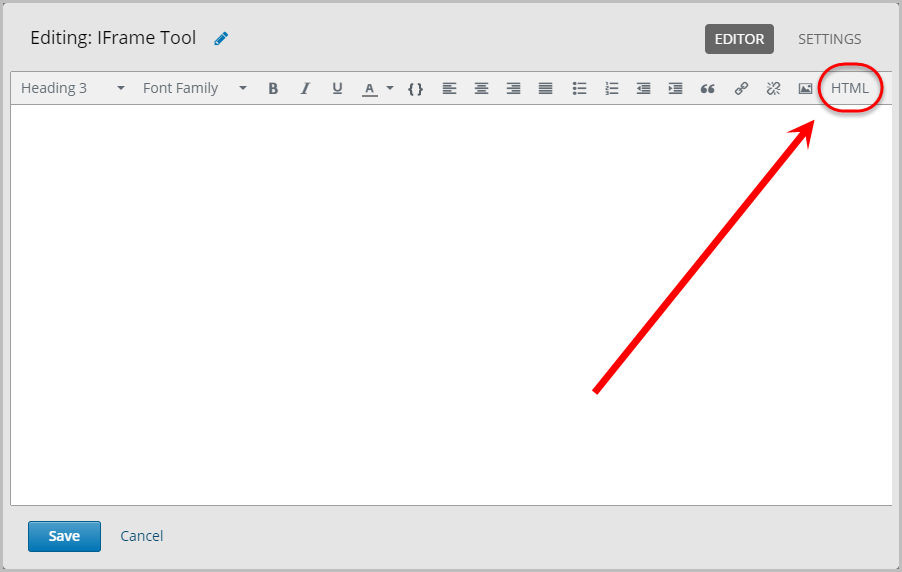 Enter or paste the required code in the HTML source code textbox.
Click on the OK button.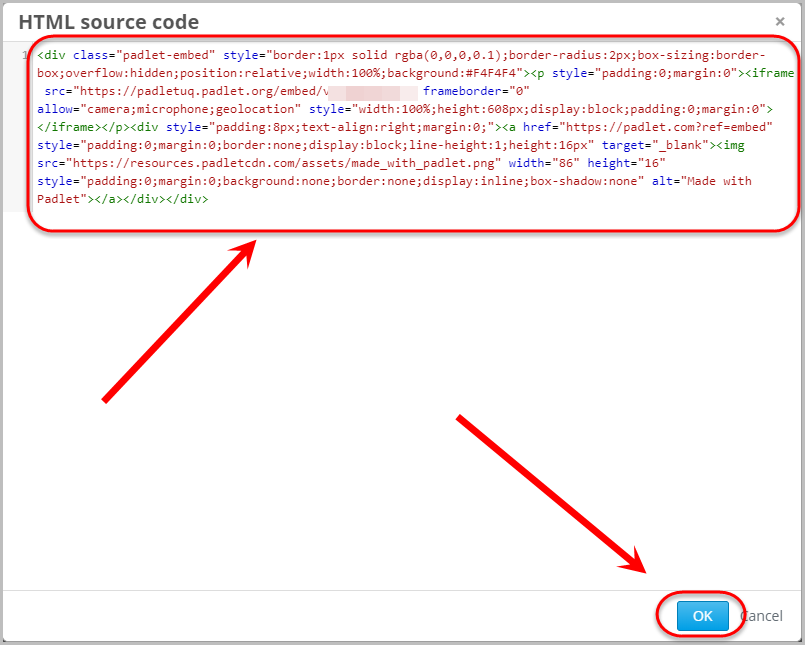 Click on the Save button.