4. Create HTML text banner
 Note: This can be done in conjunction with the step Create HTML Text and/or Create HTML Text with Image.
In your unit, click on the HTML button.

Click on Text.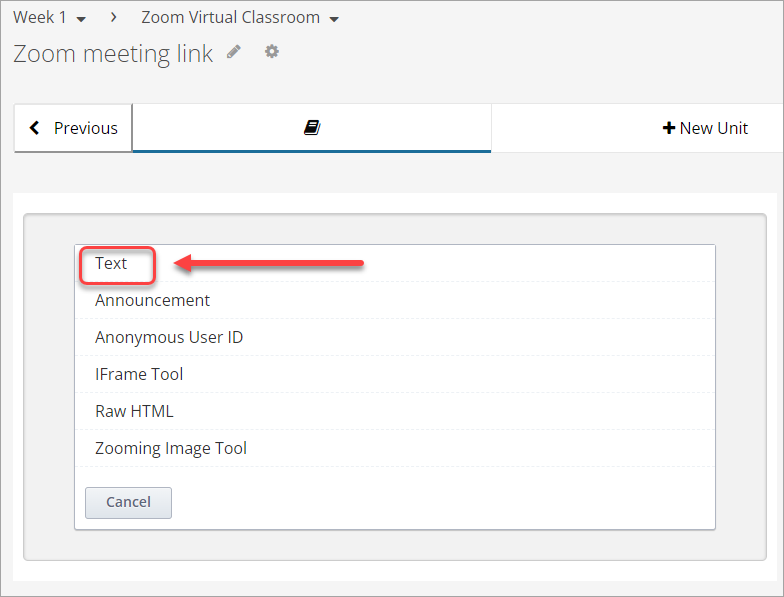 Click on Edit.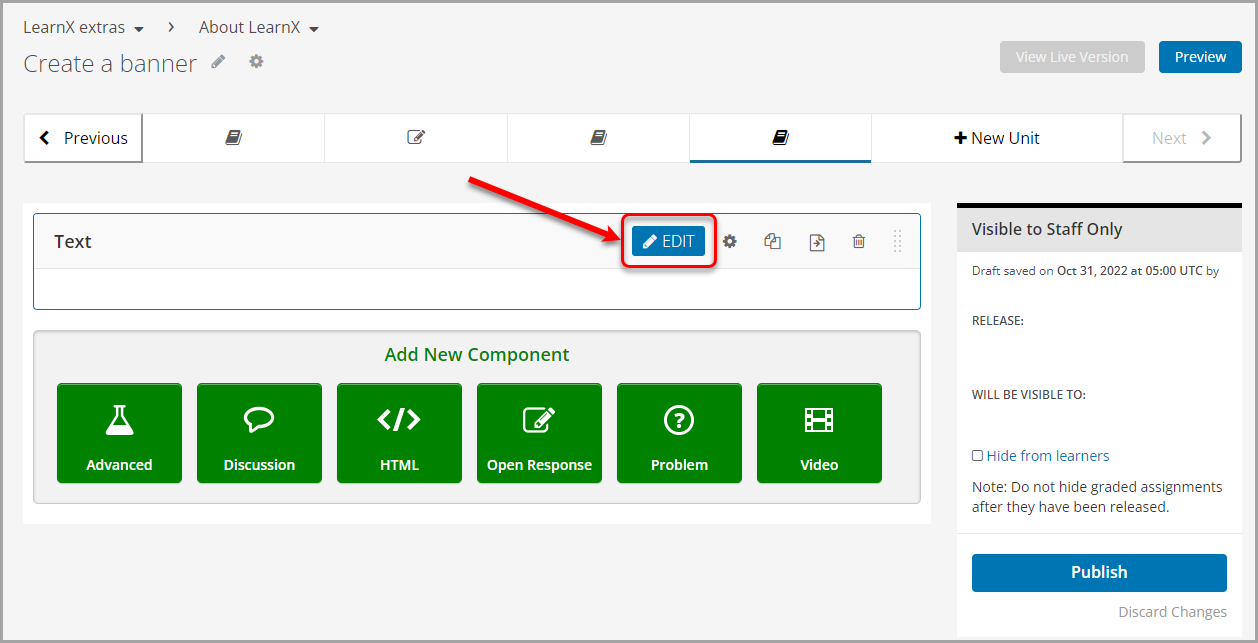 Click on HTML 

Paste or type the following: 
<h2 style="background-image: url('/static/white_reading.png'); background-size: 40px; background-position: left center; background-repeat: no-repeat; background-color: #51247a; border: 8px inset transparent; padding-left: 60px; padding-top: 10px; padding-bottom: 8px; height: 30px; vertical-align: middle;"><span style="color: #ffffff;">INSERT YOUR TITLE HERE</span></h2>

Click on the OK button.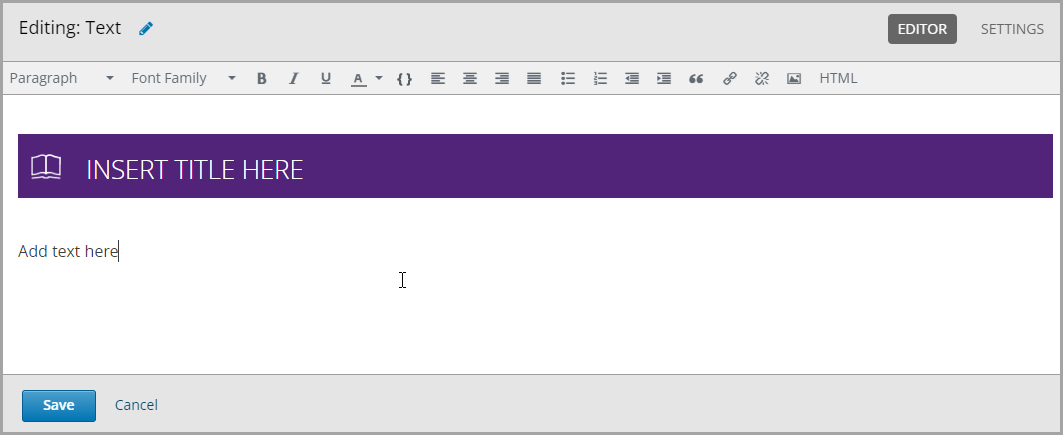 Note: In order to use an image or icon you will need to upload it to the Files & Uploads of your LearnX course, then replace the /static/white_reading.png with the file name of your icon. For best results, use a white image that is saved as a .png file. To find images refer to the Open educational resources (OER) guide.
Write or paste your text below the banner. 
Note: You can repeat this process, or copy and paste the banner within the text editor, using it multiple times within a text box to break up a larger text block. 
Click on the Save button.