EchoPoll - Individual question setups
After creating a question, it is important that you check out the question options to make sure the relevant settings are selected.
The Question Options panel is displayed alongside the question slide.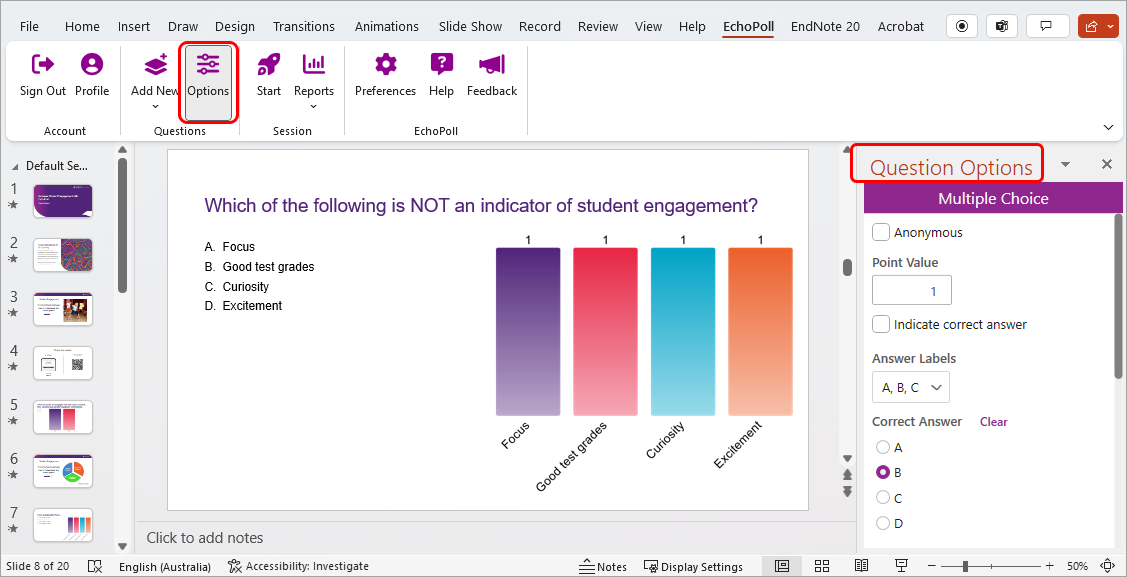 Question Options
Anonymous:
Participants will NOT have to sign in to join your poll
Participant's details will NOT be available for you
Point Value: a grade can be assigned for the question.
Note: If you selected Anonymous, then you can NOT assign a grade to a question.
Indicate the correct answer: participants will receive immediate feedback on their choice
Answer Labels: three styles are available: 
Capital letter: e.g. A
Small letter: e.g. a, or
Number: e.g. 1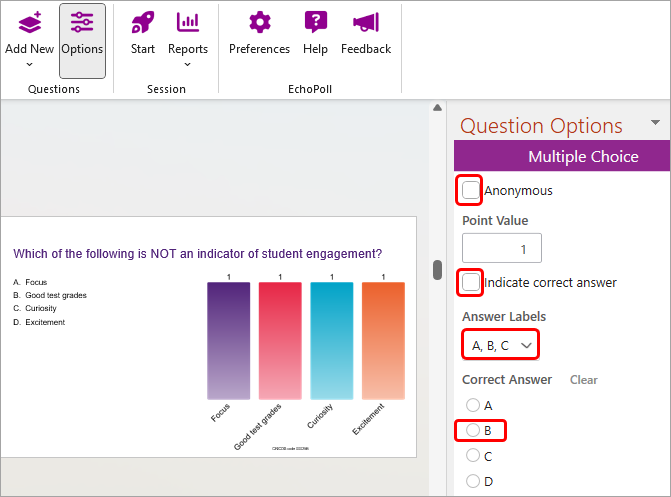 Chart: chart presentation can be displayed:
vertically,
horizontally,
in doughnut chart,
in pie chart , or
responses only

Chart Label: labels on the chart can display the answers or the bullets

Example of chart labels as answers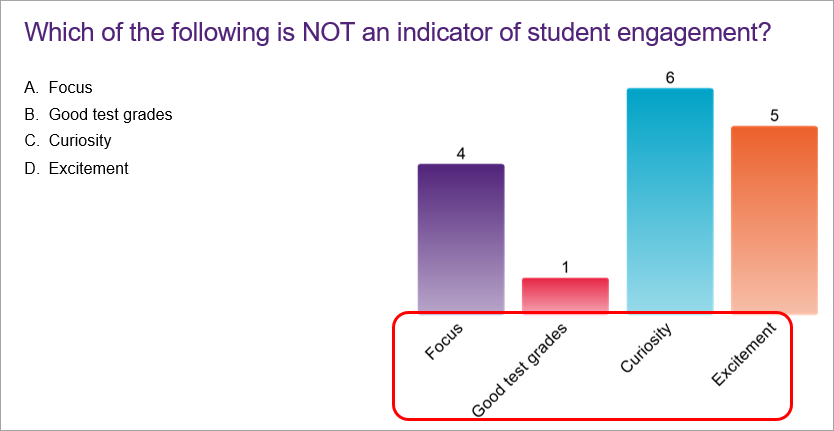 Example of chart labels as bullets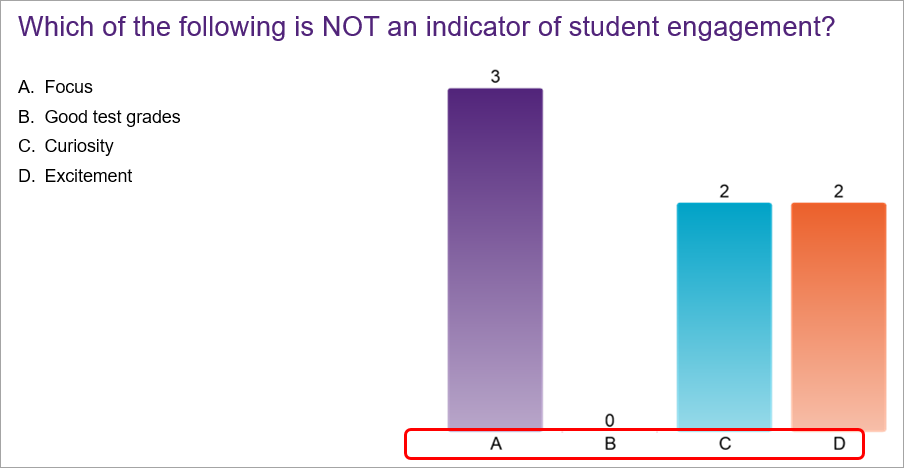 Chart Values: polling results can be displayed in number (count), or percent.

Example of chart values as count: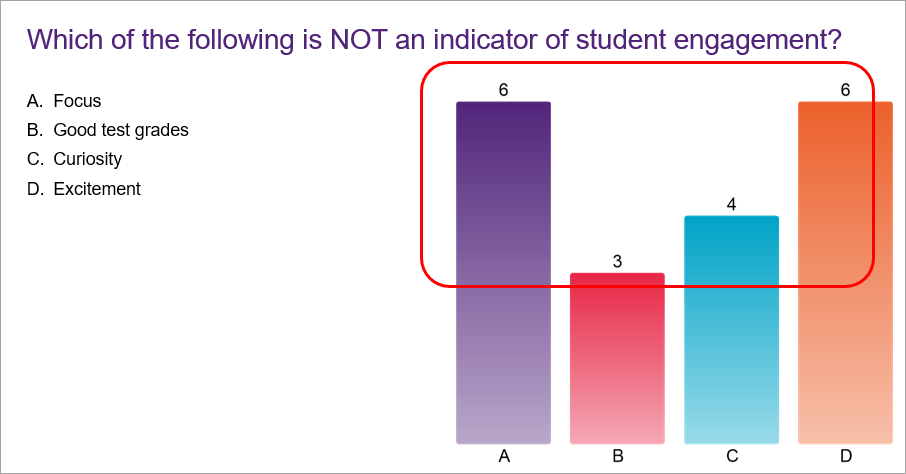 Example of chart values as percent: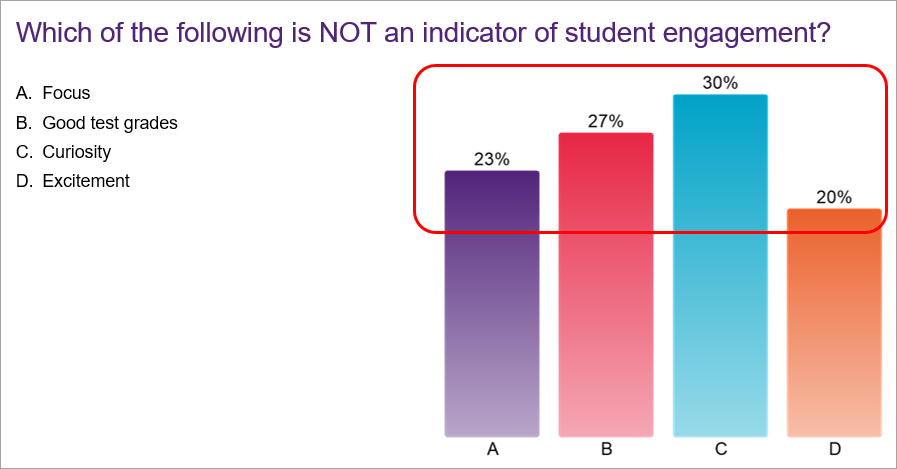 Chart colors: theme, defined, graded

Theme: the default option that auto apply the colors for the chart (as can be seen in previous captures)
Defined:

Select the Defined option
Click on the Set Defined Colors button.

Select the colors for your chart.
Click on the Apply button.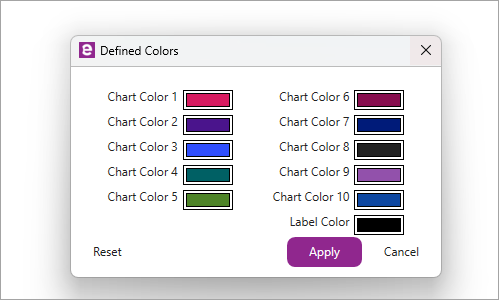 Graded: that chart will have different colors for correct (B) and incorrect answers (A, C, D)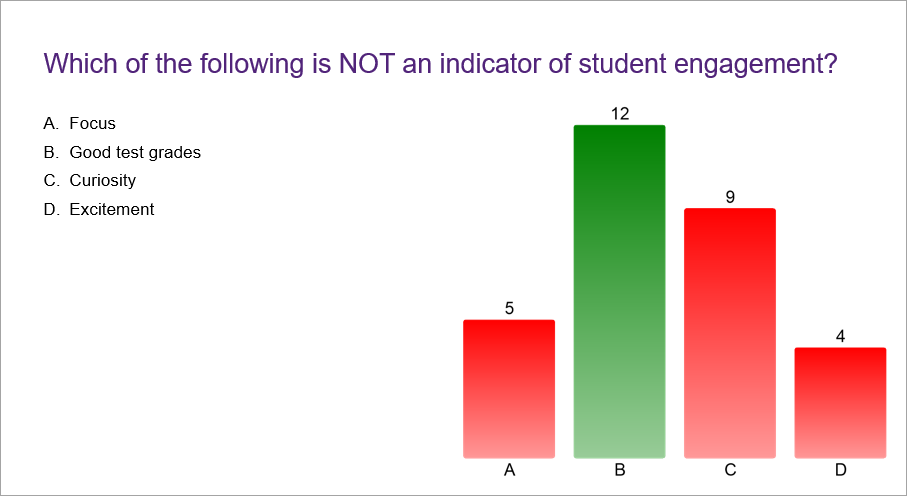 Show results: polling results can be shared with participants After Polling, During Polling, or Don't Show
Click on the Add Result Slide button to show the results.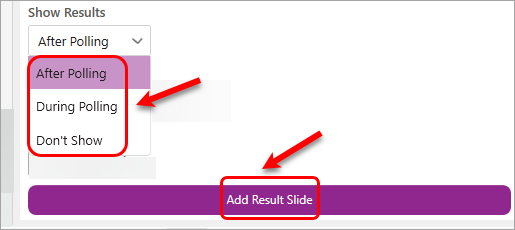 Optionally, select the relevant chart type.
Click on the Insert button.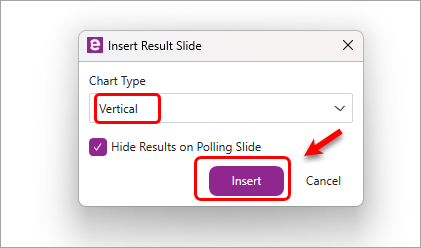 A result slide will be added after the question slide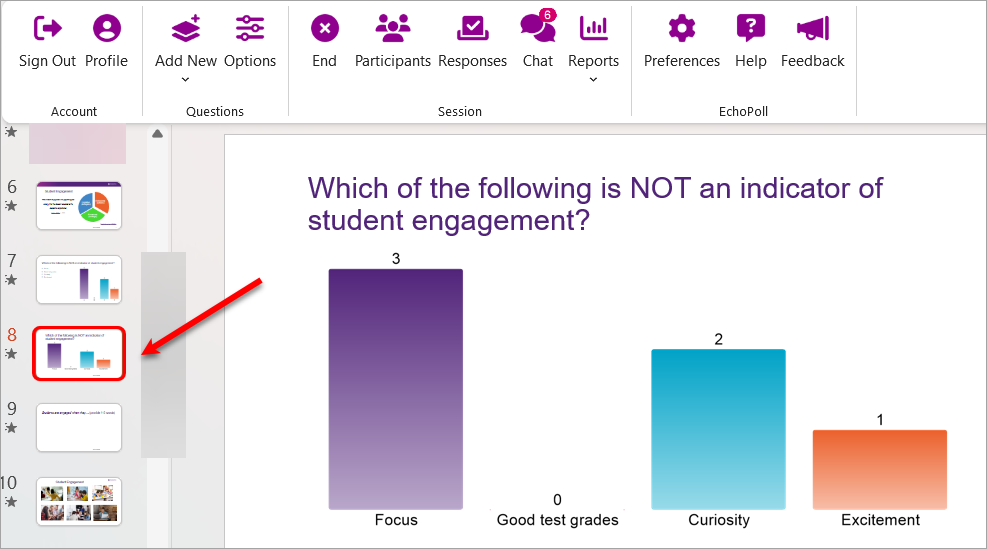 During Polling: Polling results are displayed synchronously on the question slides participants answer the questions.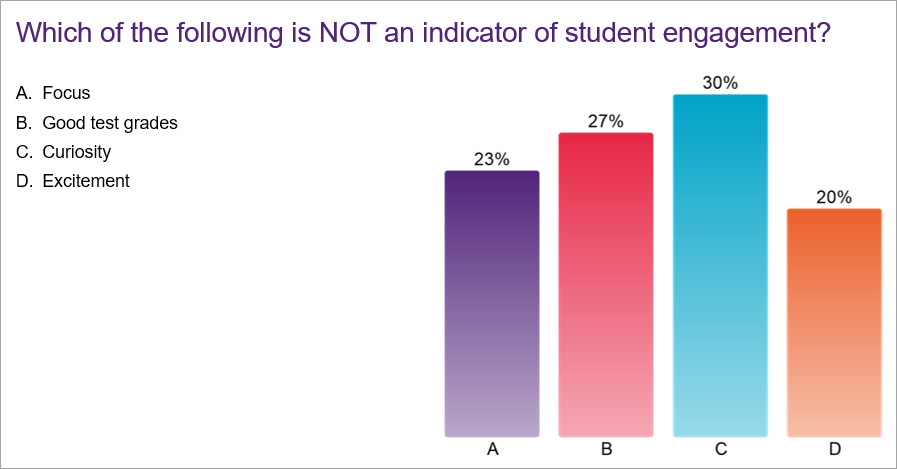 Don't Show: Polling results are NOT displayed while participants answer the questions.
Question Timer: to display the timer for participants during a polling question.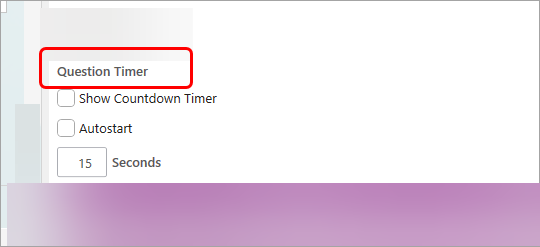 Show Countdown Timer:

Check the Show Countdown Timer checkbox
Enter the relevant timing (e.g. 30)

Autostart: the countdown starts and stops automatically
Some options can be set up in your EchoPoll account so that they are selected for all of your polling sessions. See the EchoPoll - Preference setups in your account guide for detailed instructions.