This guide explains how to create a forum template, including any threads required, and copy the template into either the main course discussion board section or into individual group discussion boards.
3. Copy the forum
To copy the forum template, refer to the the Copy a Forum guide.
Ensure you select the Entire forum copy option to ensure all threads within the forum are copied as well. Note: Any file attachments will not be copied.
For Location, select either the course code or an individual group.

Course code: copies the forum into the main course discussion board section.
Individual group: copies the forum into an individual group discussion board.
Individual group discussion board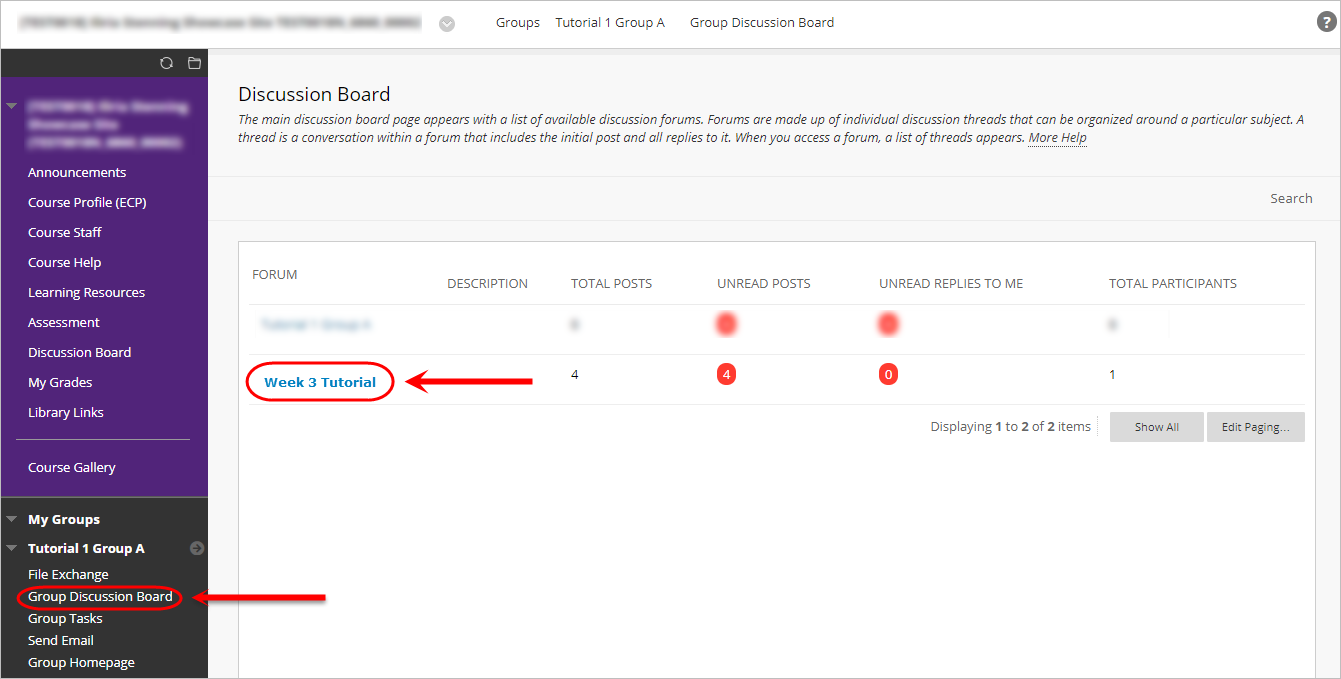 Note: The group discusssion board section will only appear for students enrolled in the group. 
Tip: Staff can add themselves as members of the group they are teaching, so they have quick access to the relevant Discussion Boards via the Course Menu under Groups. 
Course discussion board