Create a Gradescope Bubble Sheet Assignment
This guide provides instructions on how to scan and mark paper bubble sheets using Gradescope.
Note: Use of Gradescope bubble sheets is a UQ centrally supported exam option. 
Note: Gradescope will only work with papers using the Gradescope Bubble Sheet template.
10. Transfer results to Grade Centre and Publish
Assessment statistics and students' individual results will be displayed. 
Click on the Post Grades to Learn.UQ to transfer the results to Grade Centre.
Warning: The Grade Centre column setting Show to students will be automatically set to On and you will need to reset it.
Note: You will need to repeat this step if the results change. i.e. if you update the Answer Key.
Optionally, click on the Publish button so students can view their individual results via the assignment link.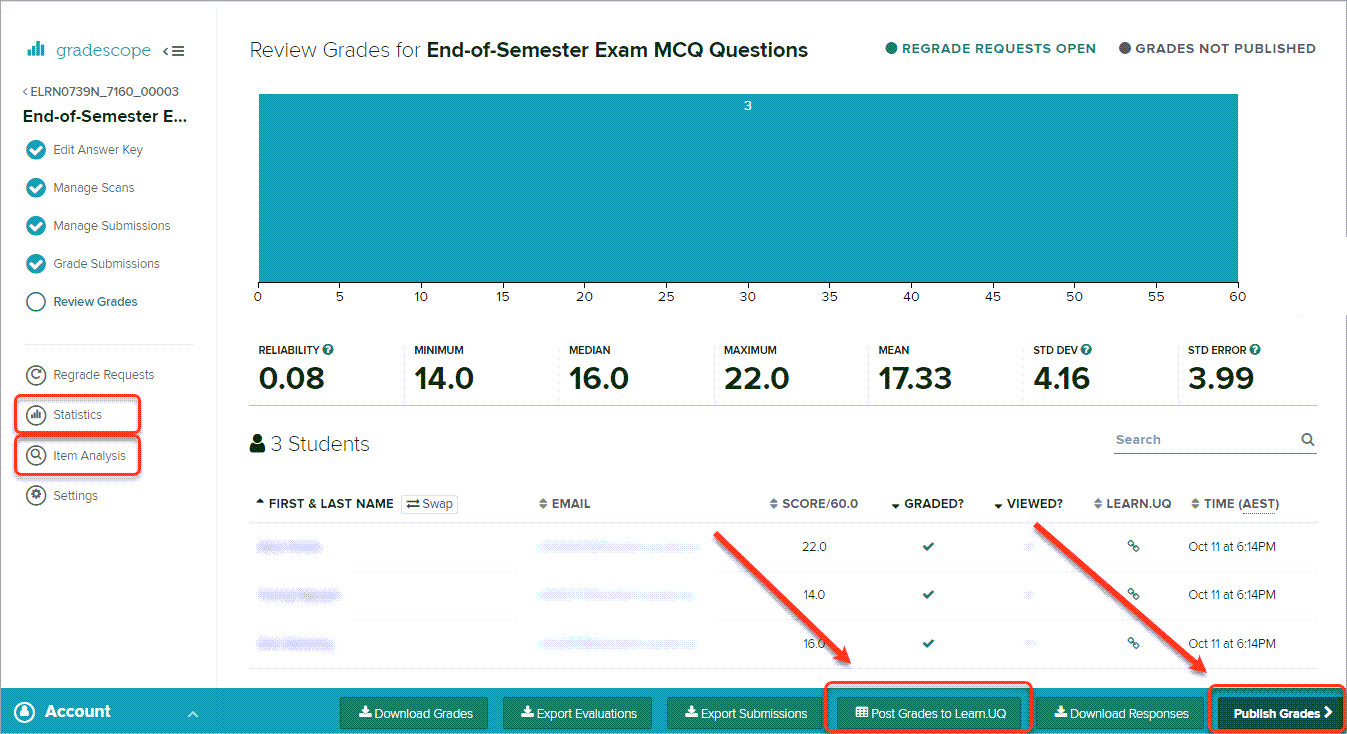 Tip: Click on the Statistics and Item Analysis in the menu to review additional learning analytics for the assessment.