PCAP - Getting Started for PC Users
To use PCAP you will need to:
Request access to the Echo360 server.
Download the required software.
Request access
Note: If you already have lecture recordings published to the required course this step will not be necessary, as you will already be set up in Echo360.
Otherwise you will need to log helpdesk request for access to Echo360 PCAP.
Helpdesk: Phone 07 3365 6000, Email itsupportdesk@its.uq.edu.au
Include the following information with your request:
For all staff who will be creating desktop recordings for your course:

Title, First Name, Last Name, Telephone no, Email address
UQ Username

Course Details:

Course Name
Full Course Code including Blackboard code (e.g. ILECT1000N_5760STx)
Semester:

Summer Semester 2012, Semester 1 2013, Semester 2 2013.
Campus:

St Lucia, Ipswich, Herston, Gatton, Other (please specify)
Note: Give details on all courses you wish to upload desktop recordings to.
Note: You will need to submit a request every semester for your new courses.
Downloading Echo Software through Learn.UQ 
Access your Learning Resource folder in Learn.UQ. 
Click on the Lecture_Recordings link (this will launch the LTI link).

Select the settings cog in the top right of the screen. 
Click the Donwloads link. 
Select Windows (version v5.5.610186464) download link. 

Select the local drive. 
Click on the Save button.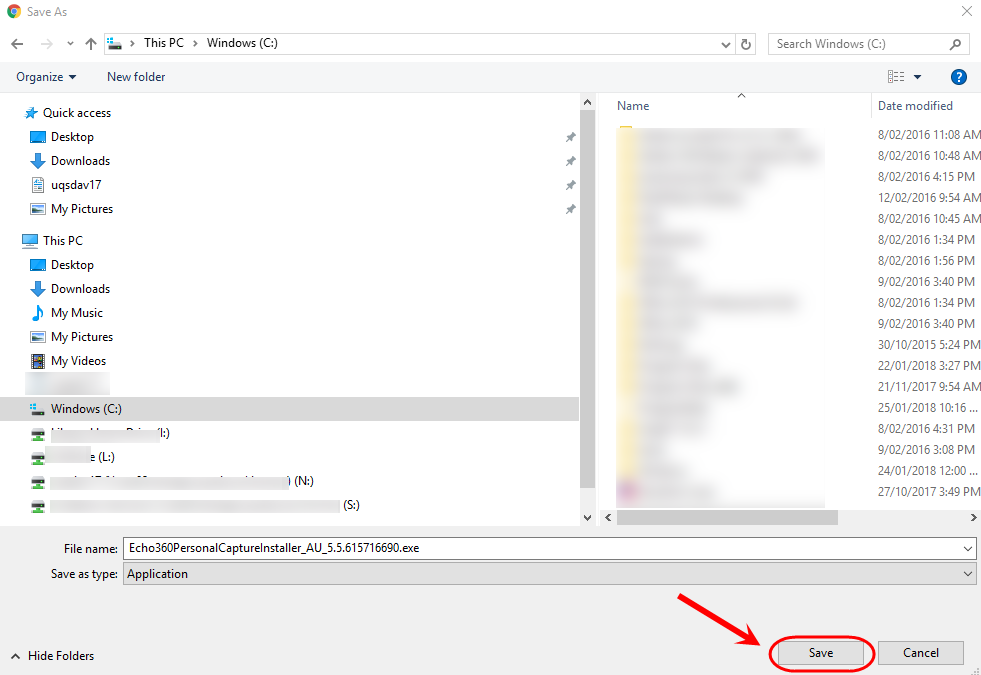 Double click on the installed file. 
Click on the Yes button to allow the file to make changes to your PC. 
Complete the set-up wizard and click on the Next button.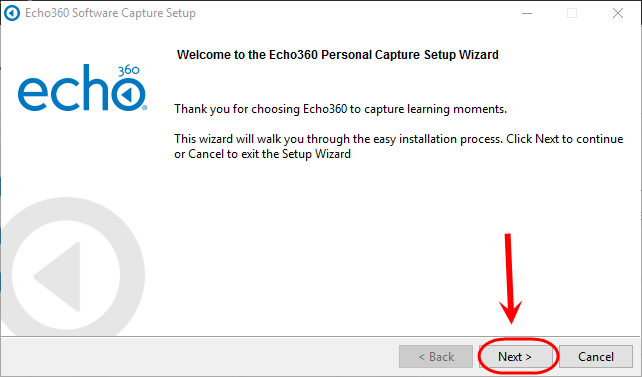 Select the radio button to accept the licence agreement.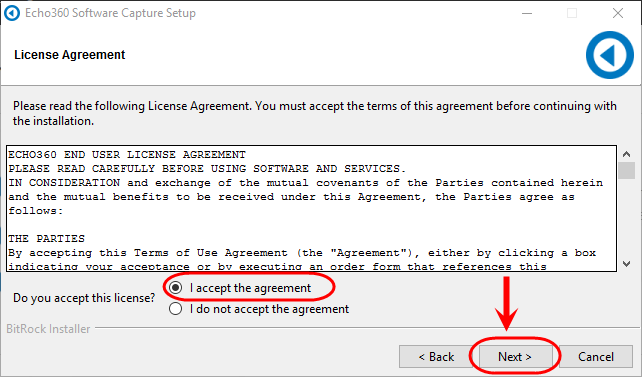 Click on the Next button and move throught the prompts.
Once the software has installed click on the Finish button.