Exception to Third Party Cookies
If you are concerned about privacy, an alternative to allowing third party cookies is allowing exceptions to individual websites. 
Note: If you need to add additional websites i.e for Lecture Recordings Turnitin and ePortfolio repeat the steps below for the browser you are using. 
Adding an Exception in a Chrome Browser 
Open your Chrome Browser.
Click on the Customise and control Google Chrome button. 
Click on the Settings link.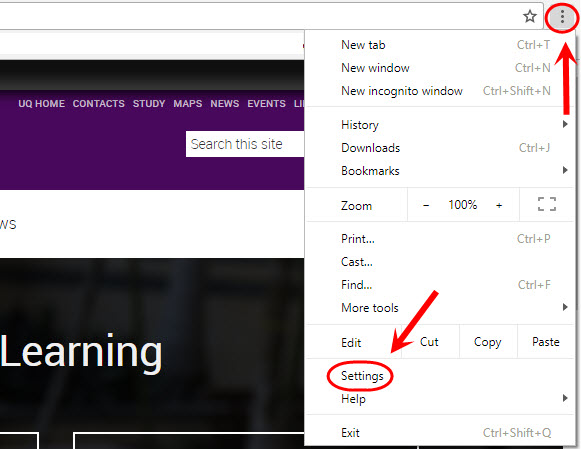 Scroll down and within Privacy and Security section click on the Cookies and other site data link.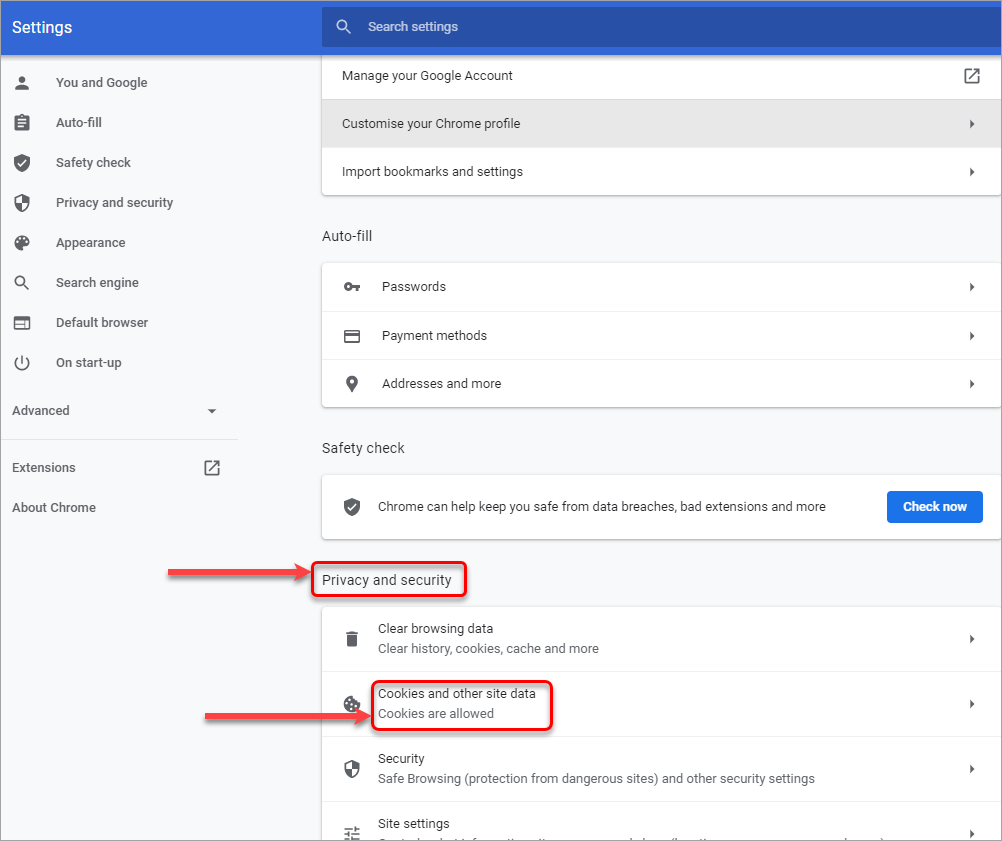 ​
Click on the Add button in the section Sites that can always use cookies. 
Enter the required URL. 
Click on the Add button.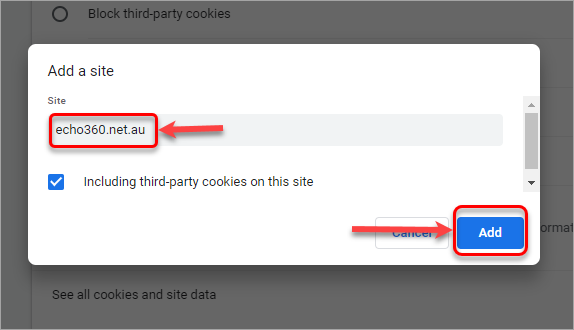 Adding an Exception in a Firefox Browser 
Open your Firefox Browser.
Click on the Open menu button. 
Select Options from the drop down.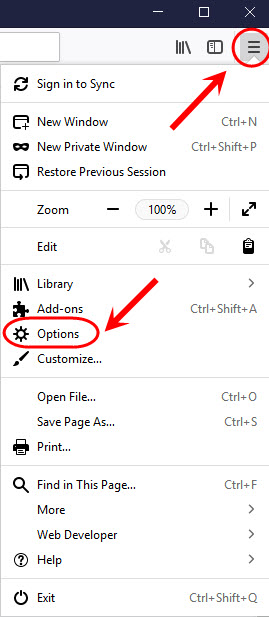 Click on the Privacy & Security link. 
In the History section clink on the Exceptions button. 

Enter the required URL. 
Click on the Allow button. 
Click on the Save Changes button.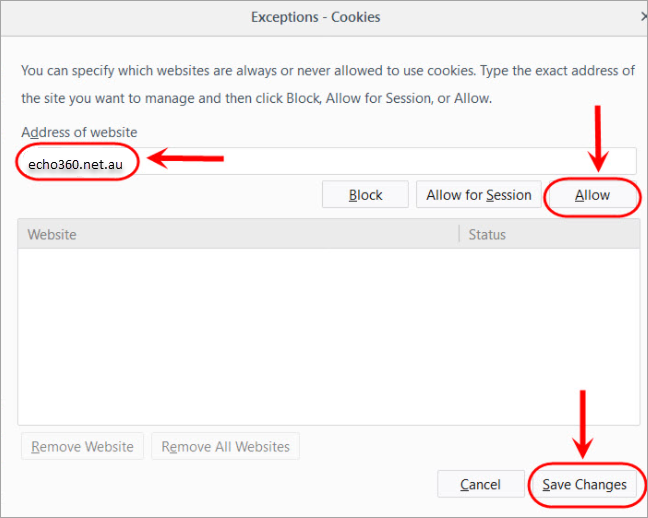 Using a Safari Browser
Note: When using a Safari browser it does not allow for exceptions. It will block third party cookies with cross site tracking enabled, unless you specifically go the website. A workaround is users will need to go to echo360.net.au in a new tab/window first, then attempt to access recordings.
Navigate to echo360.net.au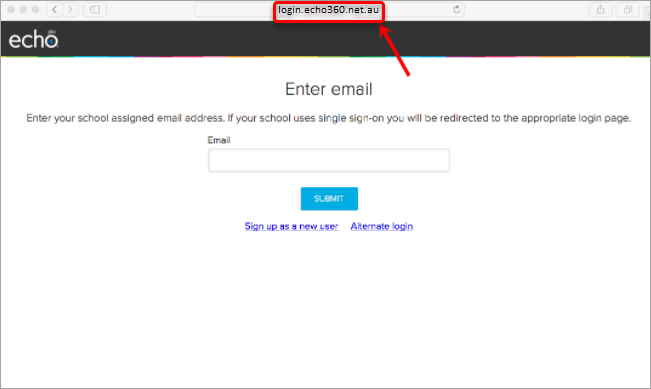 Warning: do not enter your email address in the email field.  
Open up a new tab and navigate to your Learn.UQ course to access your lecture recording.