Add Individual Lecture Recording Links
By default a Lecture_Recordings link to a list of all schedule recordings for the course is added to the top of the Learning Resources content area. However it is also possible to create additional links to individual recording (i.e. You could add a link to your Week 1 lecture recording to the Learning Resources Week 1 folder).
Note: It is NOT recommended that you link to content from a previous semester. Alternatively, refer to the Downloading Content from the Class List (Echo360) guide to download the old lecture recording and then refer to the Upload a File to Echo360 guide for step-by-step instructions on uploading the old lecture recording to your current Echo360 section. 
Add a link to an Individual Recording
Click on the Learning Resources link in your Learn.UQ course.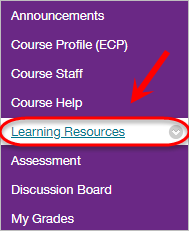 Access the required Learning Resource folder i.e Week 1 folder. 

Click on the Tools button.
Select Lecture_Recordings from the drop-down list.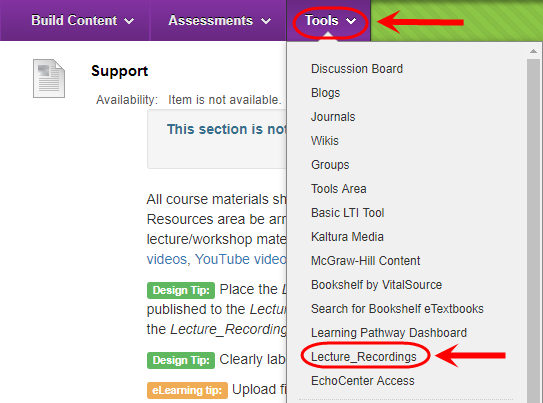 Enter an informative title in the Name textbox. i.e Individual recording. 
Click on the Submit button.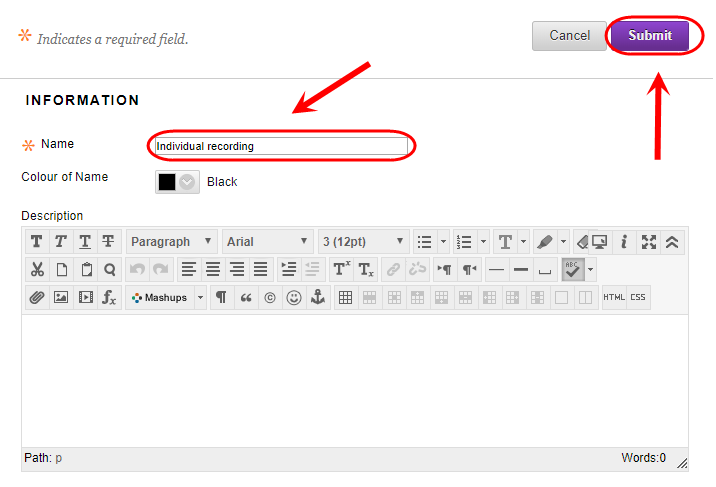 Click on the recording link. 

Connect your Echo360 Content
Choose a lesson
The first time you click on a link, the below screen will be displayed.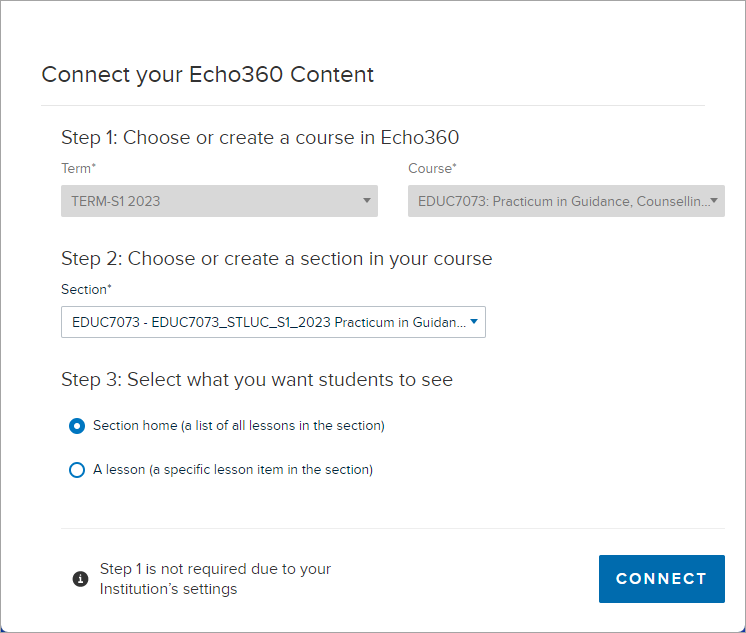 From the Step 2 drop-down list select your current course.
Select the A lesson radio button under Step 3.
Select your desired recording from the Lesson drop-down list.
Click on the Connect button.
Warning: Please ensure that you select the internal campus offering (e.g St Lucia/ Gatton/ Herston etc.) and not the external offering of your course.
Note: The term "lesson" refers to an individual lecture recording (e.g. 8 September 2017, 4pm - 6pm).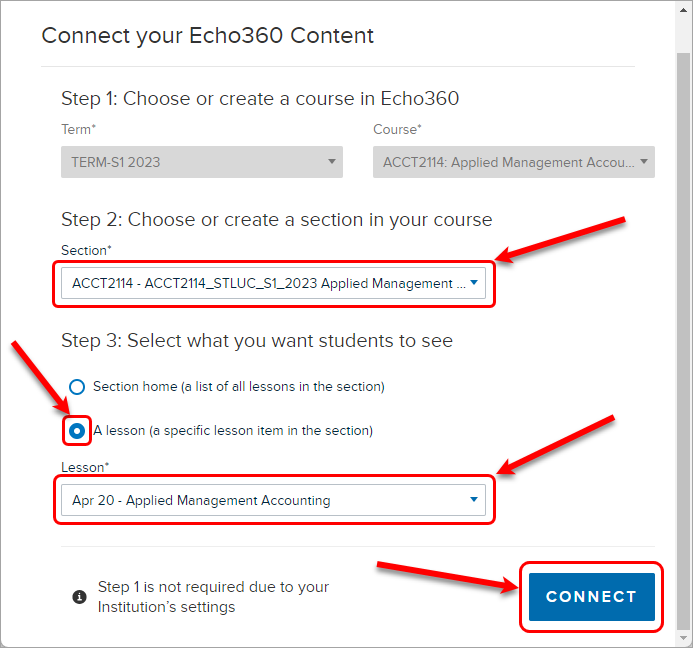 Tip: If you want to link to your course lecture recordings refer to the Add a Course Lecture Recording Link guide.