Warning: Deleting a File or Folder can not be undone.
Warning: Deleting a Folder will delete all Files and Subfolders within the Folder.
From the Control Panel select Files.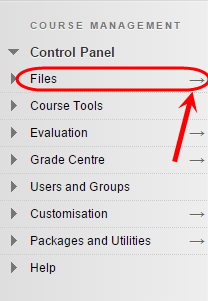 Click the checkbox next to the File or Folder you want to delete.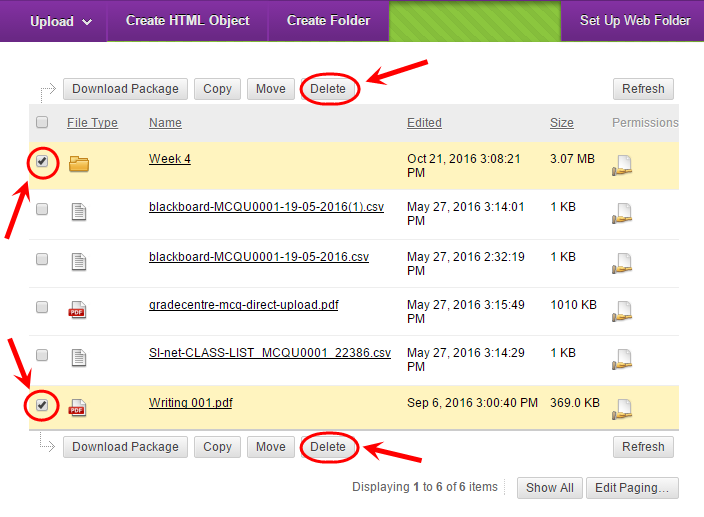 Click Delete button.
Click the OK button on the warning message.

If any files are linked in your course, check the 360° view to confirm where links appear.
When you are ready press the Submit button to complete the process.