This tool allows course coordinators to create and enrol users from outside the university in their courses. The tool can also be used to create "dummy students" to allow you to test tools (also refer to the Student Preview tool). 
Users created with this tool only have access to Learn.UQ. They will not be able to use their account to access any other university system.
Enrol external user
From the Control Panel, select Course Tools > External Users
Select the Create a new external user and enrol them in this course radio button.
Click on the Submit button.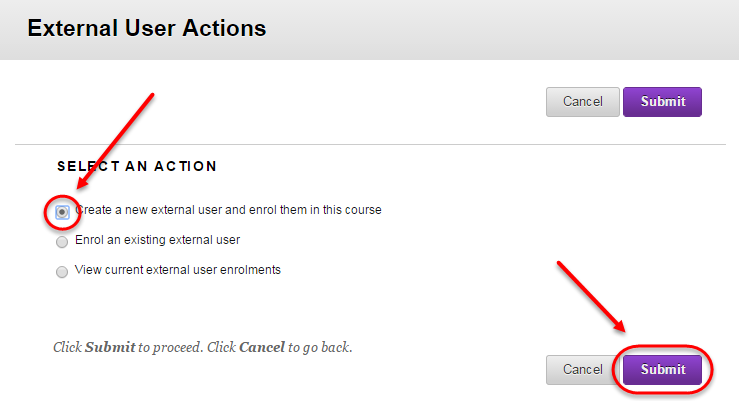 External users
Complete the form.

For the email address use the external person's email address.
From the Role drop down list select:

Student if you wish the external user to be only able to view the content.
Teacher Assistant if you wish the external user to be able to add content, mark assessment and view results in Grade Centre.

Optionally, change the Account expires date.
Read the 3.80.05 Access to Blackboard by Community Members external to UQ procedure and tick the Terms checkbox.
Dummy test student
Complete the form.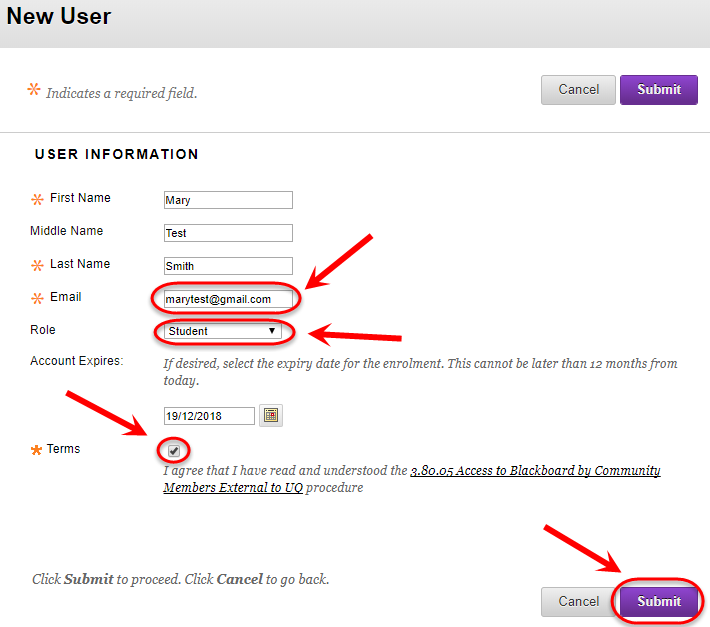 Click on the Submit button.
Click on the Submit button to confirm.
Click on OK button.
Note: The email address must be unique. If you attempt to create a new user with an email address associated with an existing external user you will see a message like the following:

You then have the option of proceeding to enrol the existing user or returning to the previous page to re-enter the details and use a different email address.
Account activation
The external user will have an email sent to the address entered. They need to:
Take note of their username.
Click on the click here link and enter the supplied Verification code.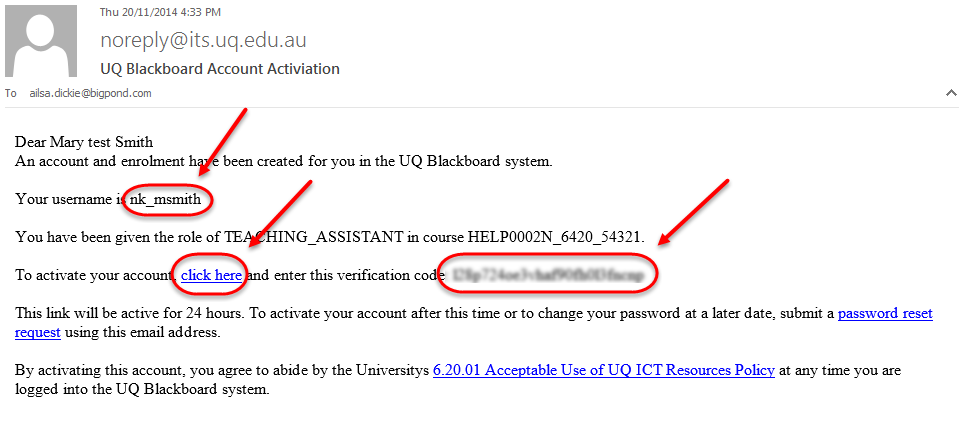 Note: All external user accounts have usernames beginning with nk_
Note: Each enrolment has an associated expiry date after which it will be disabled. User accounts which have not accessed the system in 12 months will be disabled, however they will be re-enable should the user be enrolled in another course
Login as an external user
Visit www.learn.uq.edu.au.
Click on the here link to login with "nk_" accounts.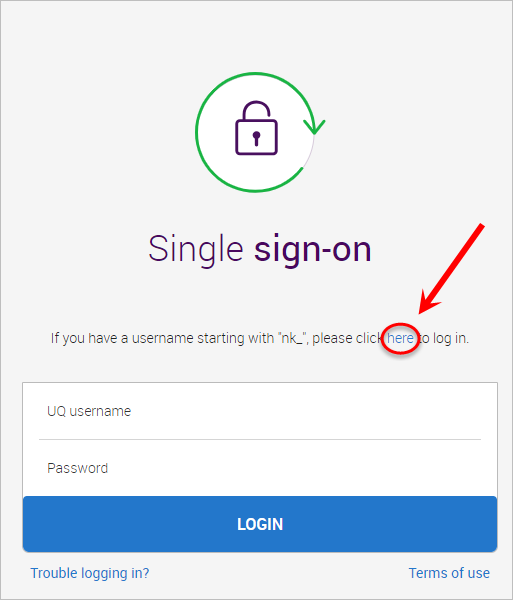 Enter your nk_ username and password. 
Click on the Login button.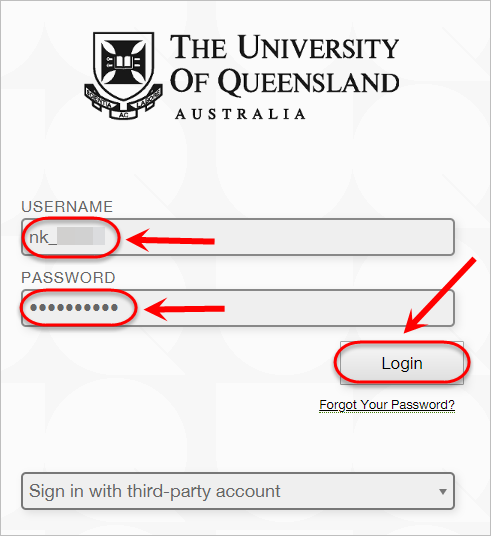 Access the course from the Learn.UQ homepage.