EchoPoll - Start your polling session
This guide provides instructions on launching your polling session in your class.
Navigate to your join slide. 
Click on the Start button.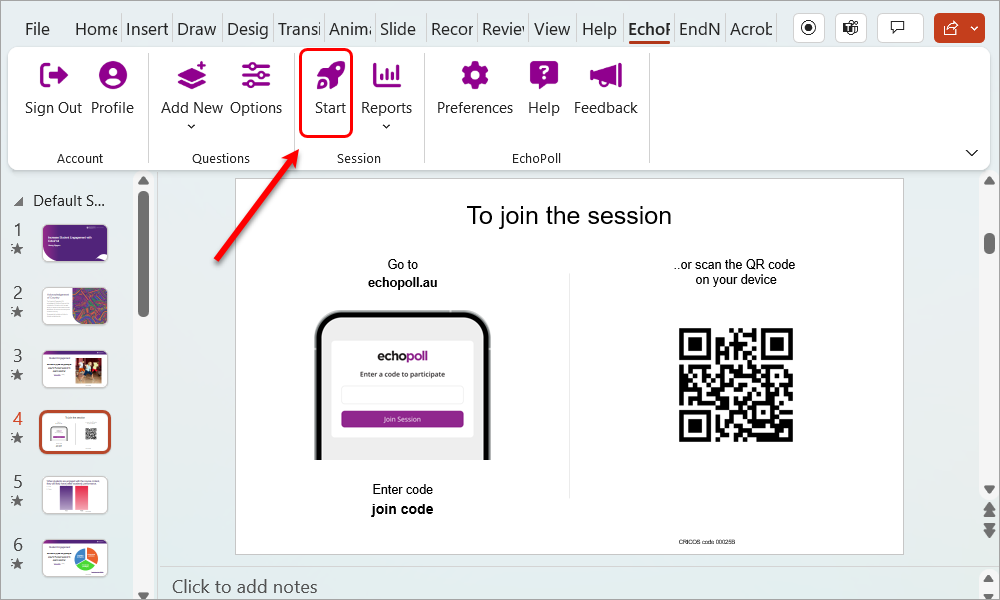 Select the preferred settings for your polling session:
Select a course
Enter a session name
Select the preferred participation setting
Join code: Select a pre-defined join code, or use the random option
Select the preferred participant's name and email 
Click on the Start button to start your poll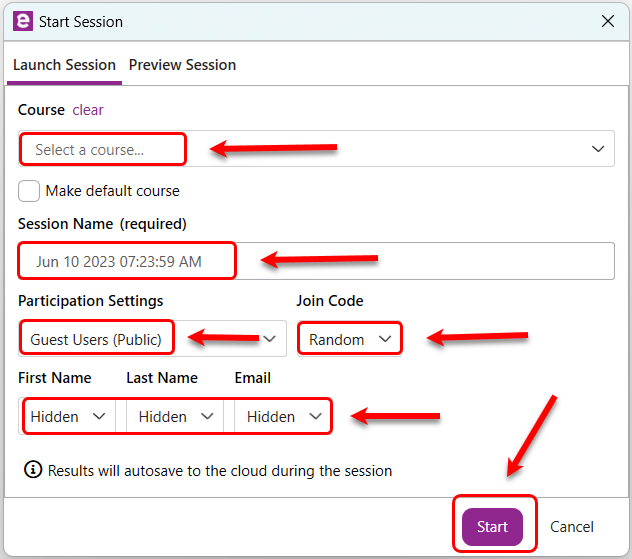 Click on the Close button to close the notification.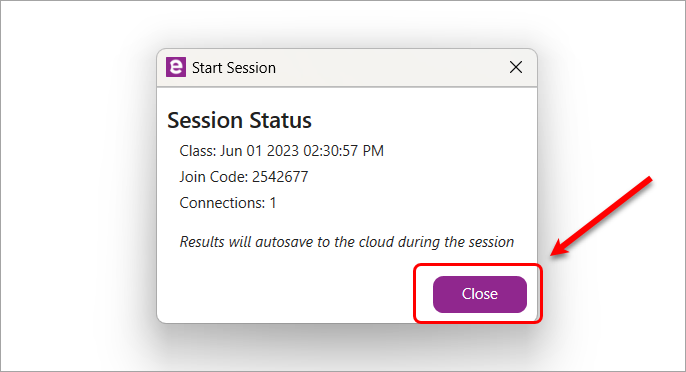 Click on the presenter mode icon to start your polling session.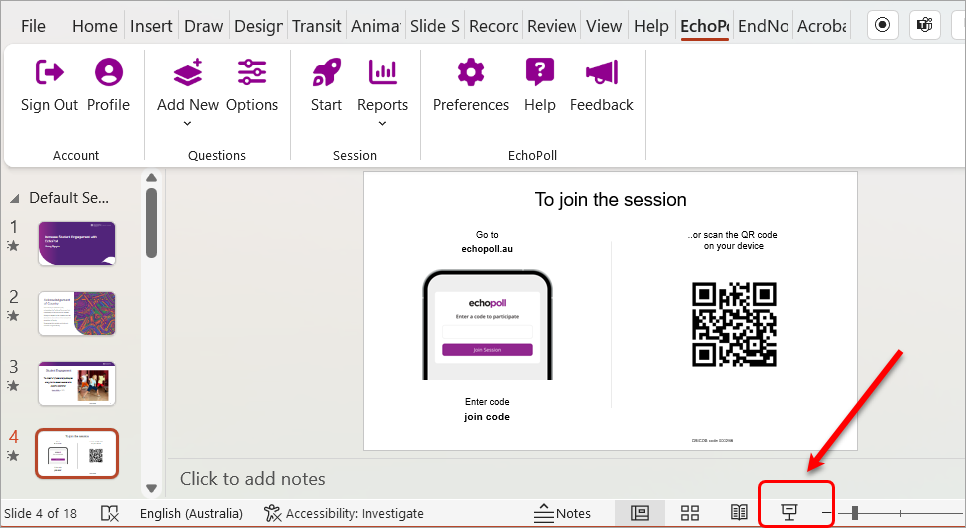 The join slide will display the join details for participants.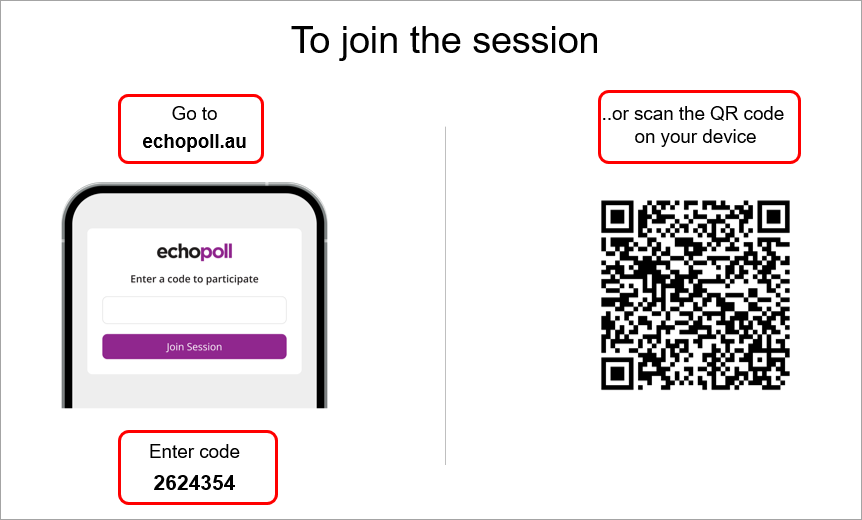 The show bar will be displayed (on all slides) to control your polling session.
Note:
You can move this show bar to the other screen.
The show bar includes the functionalities to:

Open/Close the poll
Repoll
The number of participants who answered each polling question
Show users
Show chat
Add new polling questions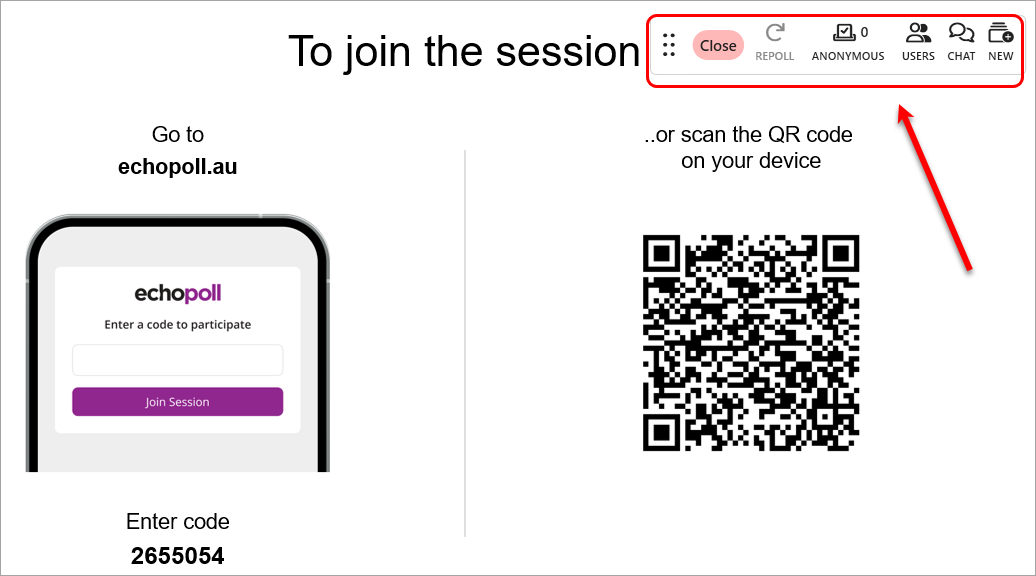 Refer to the Preference setups in your account guide for more information.