EchoPoll - Save the app to taskbar
Having the EchoPoll app on the taskbar of your device will be very handy, especially if you want to enable the Anywhere floating toolbar quickly while teaching in your class.
Double-click on the EchoPoll folder that you saved on your device (e.g. Document).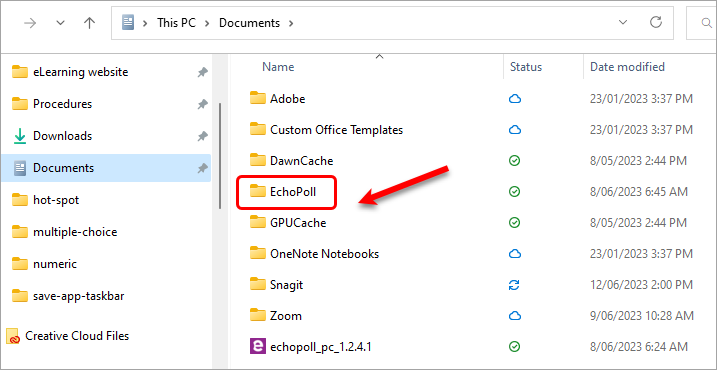 Right-click on the EchoPoll app within the folder.
Select Copy as path from the drop-down menu.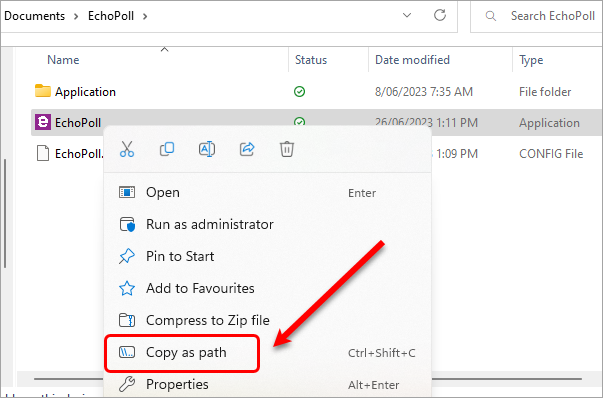 Note: If you have the option Pin to Start bar, please select it and do not have to follow the rest of the steps in this guide.
Navigate to your desktop screen.
Right-click on the desktop.
Hover the mouse over New.
Select Shortcut from the dropdown list to create a shortcut for the EchoPoll app.
Paste the URL path to the textbox, using Ctrl + V.
Click on the Next button.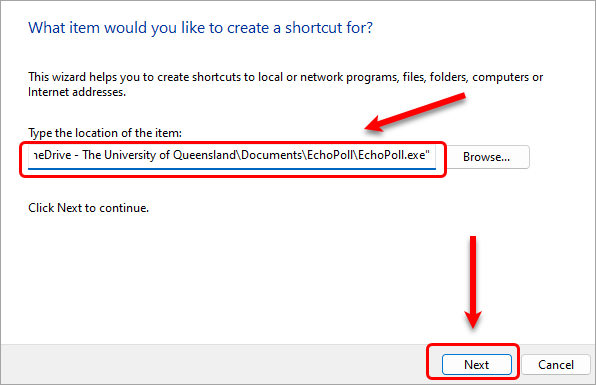 The name EchoPoll is suggested in the textbox.
Click on the Finish button.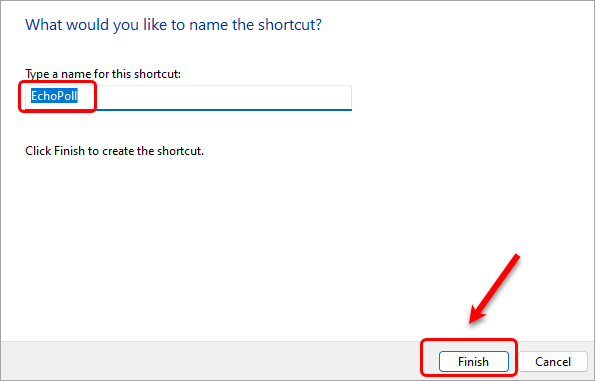 Drag the EchoPoll shortcut to the taskbar.