Link Ed Discussion Board to your Learn.UQ course
To link Ed Discussion Board to your Learn.UQ course, please follow the steps:
Log in to your Learn.UQ.
If you will not be using Blackboard discussion board, please hide or remove the tool link from the course menu by clicking on the drop-down menu and selecting Hide Link or Delete.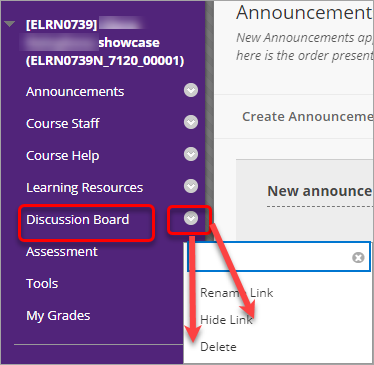 Click on the + button in the course menu.
Select Tool Link from the menu.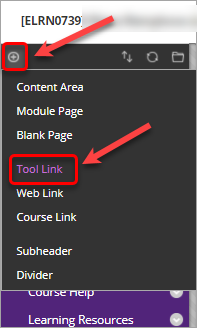 Type Ed Discussion Board in the Name box.
Select Ed Discussion from the Type drop-down menu.
Check Available to Users checkbox.
Click on the Submit button. The direct link to Ed Discussion platform is created.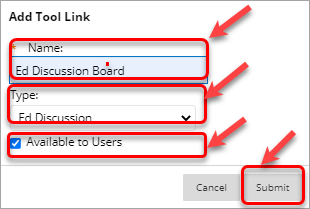 After clicking on the created Ed Discussion Board tool link, click on the Activate button to activate your discussion board.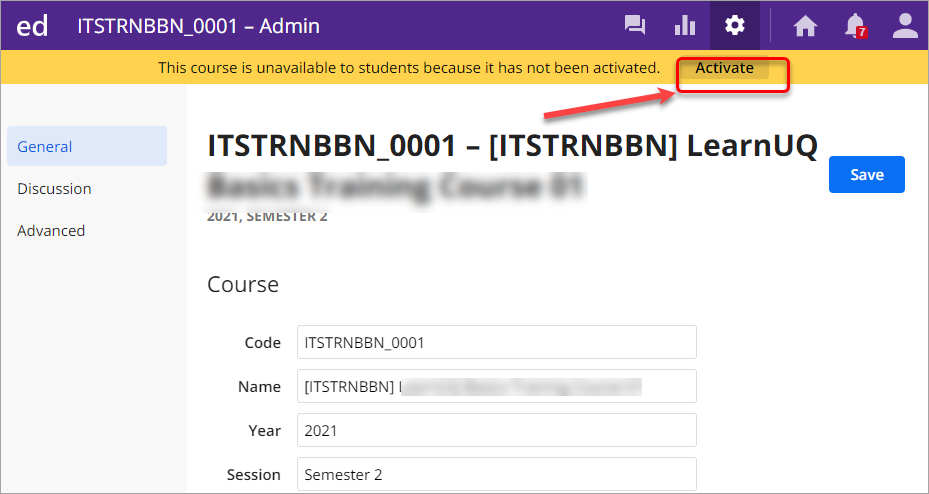 Click on the Activate button.
Note: Activating Ed Discussion Board does NOT make your Learn.UQ course available to students.

Tip: To inform students of the new discussion board, post an announcement in Learn.UQ. Refer to the Announcements guide.
Hi everyone,
We're using Ed Discussion for class Q&A.
This is the best place to ask questions about the course, whether curricular or administrative. You will get faster answers here from staff and peers than through email.
Here are some tips:
Search before you post,
Heart questions and answers you find useful,
Answer questions you feel confident answering,
Share interesting course related content with staff and peers.
For more information on Ed Discussion, you can refer to the Quick Start Guide.
All the best this semester!