Click on required blog/journal link.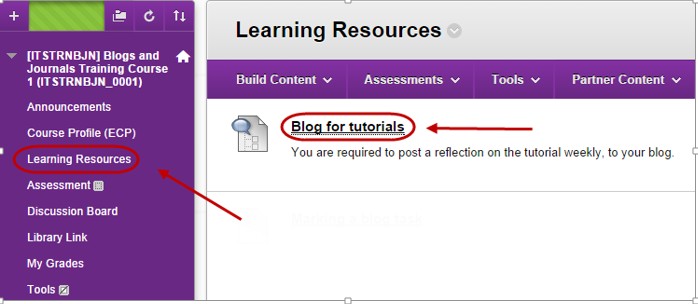 Use the right and left navigation buttons to select the required student.
​

Alternatively, browse to the required post by clicking on the expand button .

Click on the required post link in the index section.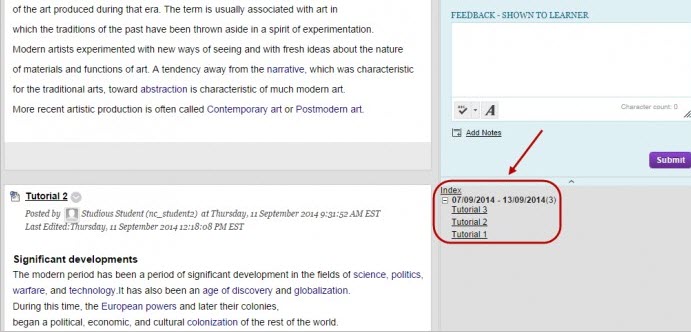 ​
Mark blog
Enter the mark in the Grade textbox.
Enter student feedback in the Feedback textbox.
Note: Click on the Add Notes link to enter information that is not viewable by students.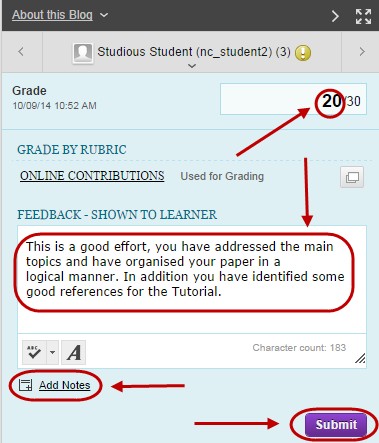 Spell check (Optional)
Select UK English from the drop down list and click on the Spell check button.
​
Text Editor (Optional)
Optionally you can also enter the mark, feedback and grading notes using the text editor.
Click on the Text Editor button.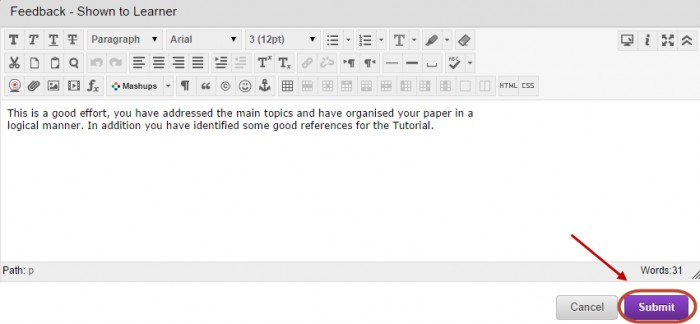 Click on the Submit button.