Click on the blog link you created (the link may be in Learning Resources, Assessment or a separate link in the Course Menu).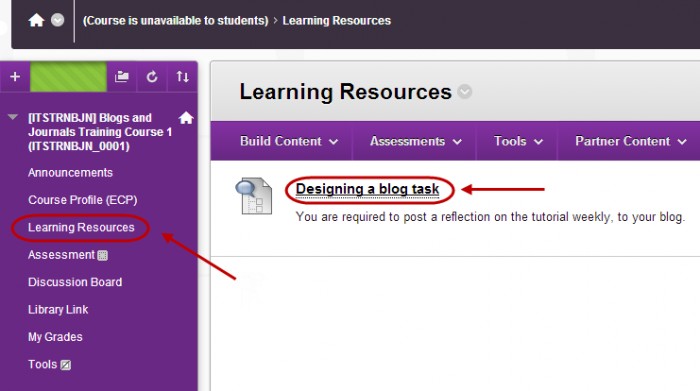 Click on the About this Blog link to view the task instructions.
Click on the Create Blog Entry button.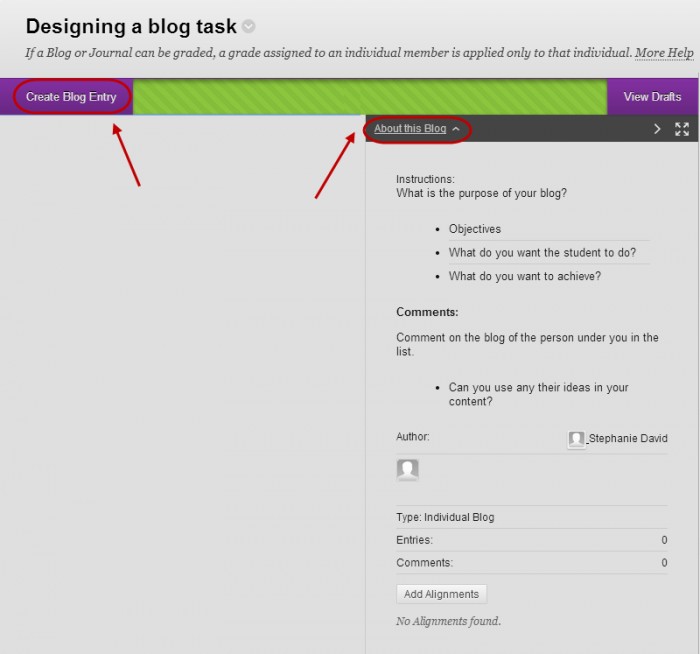 Enter a descriptive title for the blog post in the Title textbox.
Enter you reflective post in the Entry Message textbox.
Blog Entry Files
Click on the Browse My Computer and browse to and open the require files or, alternatively, click on the Browse Course and select the checkboxes of the required files.
Locate the files and click on the Open button.
Repeat for any other files you need to attach.
If you need to remove a file, click on the Do not attach link.

If you have completed and checked your post, click the Post Entry button. Otherwise, click on the Save Entry as Draft button.​
Tip: Encourage student to save their posts regularly as a draft. For more information, refer to the Post a Saved Draft guide.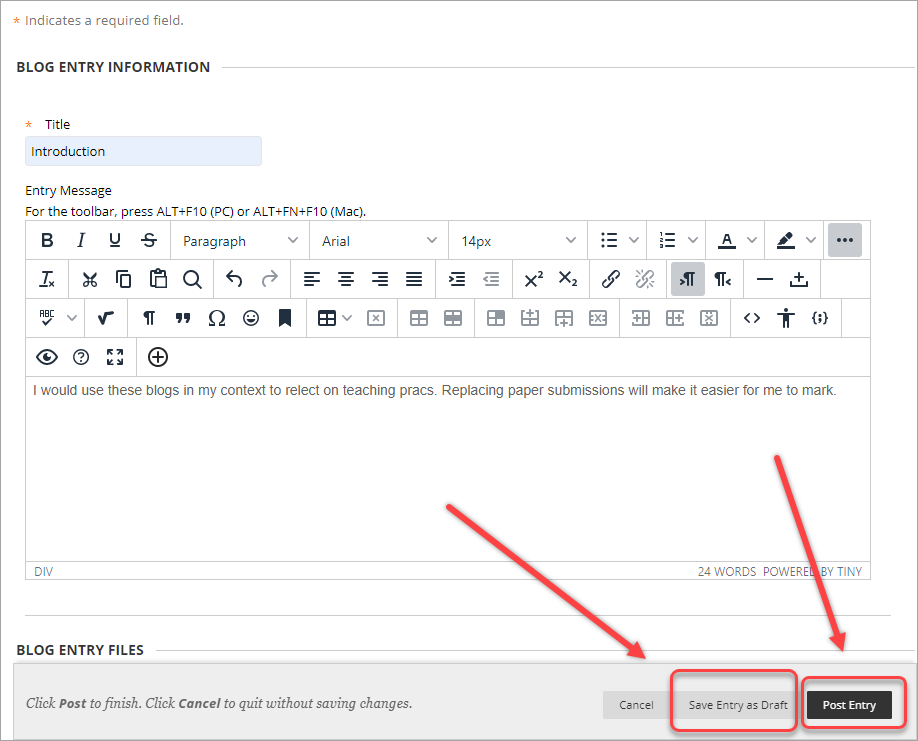 The post will be displayed with a time and date stamp.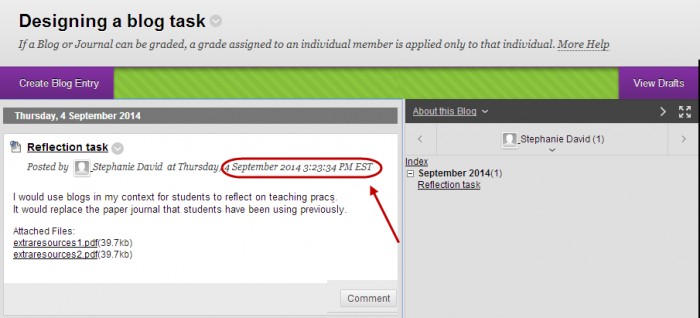 Creating further blog posts
Click on the Create Blog Entry button.
Repeat the previous steps in the first section of the guide.
Your next blog post will be displayed in descending chronological order i.e. the most recent post will appear at the the top of the page.
Note: Depending on how the blog was setup, all the posts for the week or month will be displayed with the newest post on top.
Links to other posts can be found in the About this Blog section, in the Index menu.