Assignments can be accessed on your Turnitin iPad app by linking the app to a course through Turnitin (accessed through Blackboard) and entering it into the app.
Note: The access codes generated are for one time use only. All markers will need to generate their own access code. If you log out or "unlink" iPad from Turnitin , you will need to generate a new access code for the class by repeating the steps below.
Warning: A maximum of 400 student assignments per assignment link can be marked on the iPad.
iPad app
Download the iPad app from the App Store.
Search for the app by entering Turnitin.
Download the app Turnitin Feedback Studio.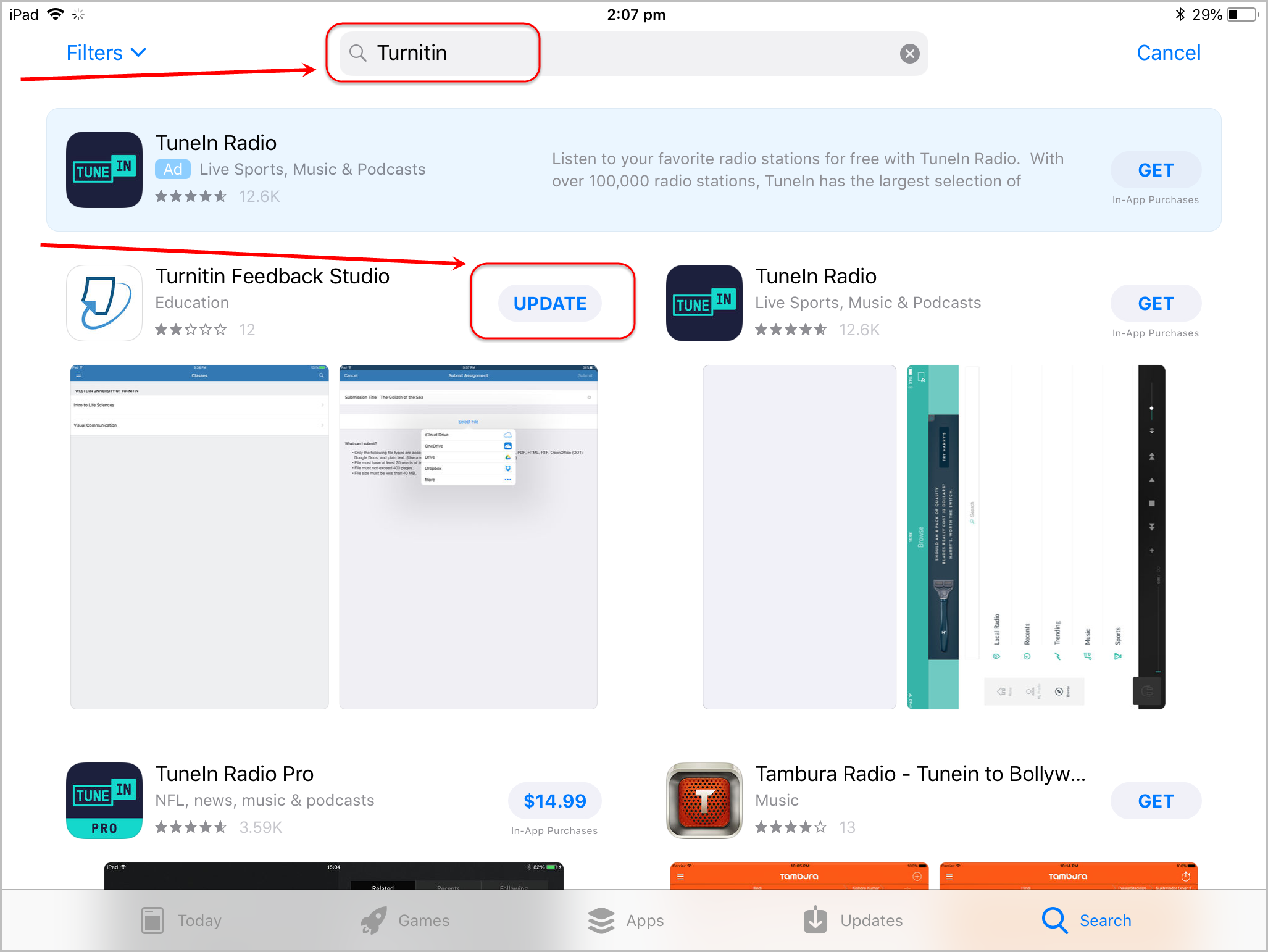 Generate access code
Login in to your Learn.UQ (Blackboard) course through a browser (iPad, PC or Mac).
From Control Panel select from Course Tools > Turnitin Assignments.
Click on the required assignment link.
Click on the Roster Sync link to ensure the class list is up to date.
Click on the pencil icon of any student.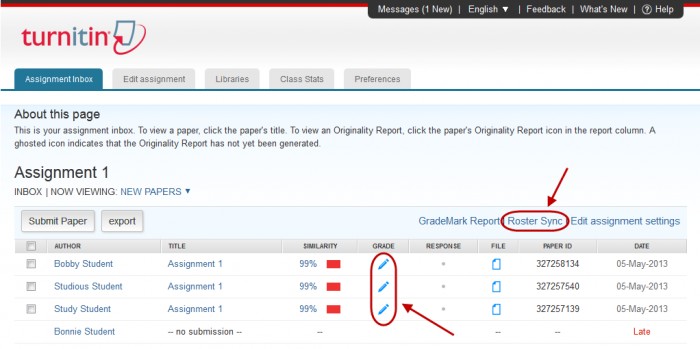 Click on the Submission Information button from the side menu.

Enter your UQ email into the Email and Confirm Email fields, then click on the Email me button.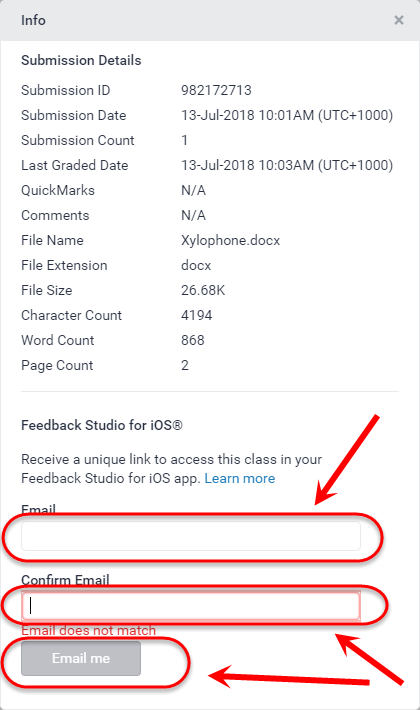 Access Outlook on your iPad.
Note: You can access Outlook either via a mail app like the Microsoft Outlook app or a web browser like the Google Chrome app.
Click on the Add class button in the email from Turnitin.
You will be redirected to the Turnitin app.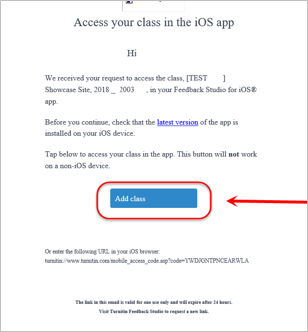 Setup the iPad app
After clicking the link, the course will appear in the Turnitin app.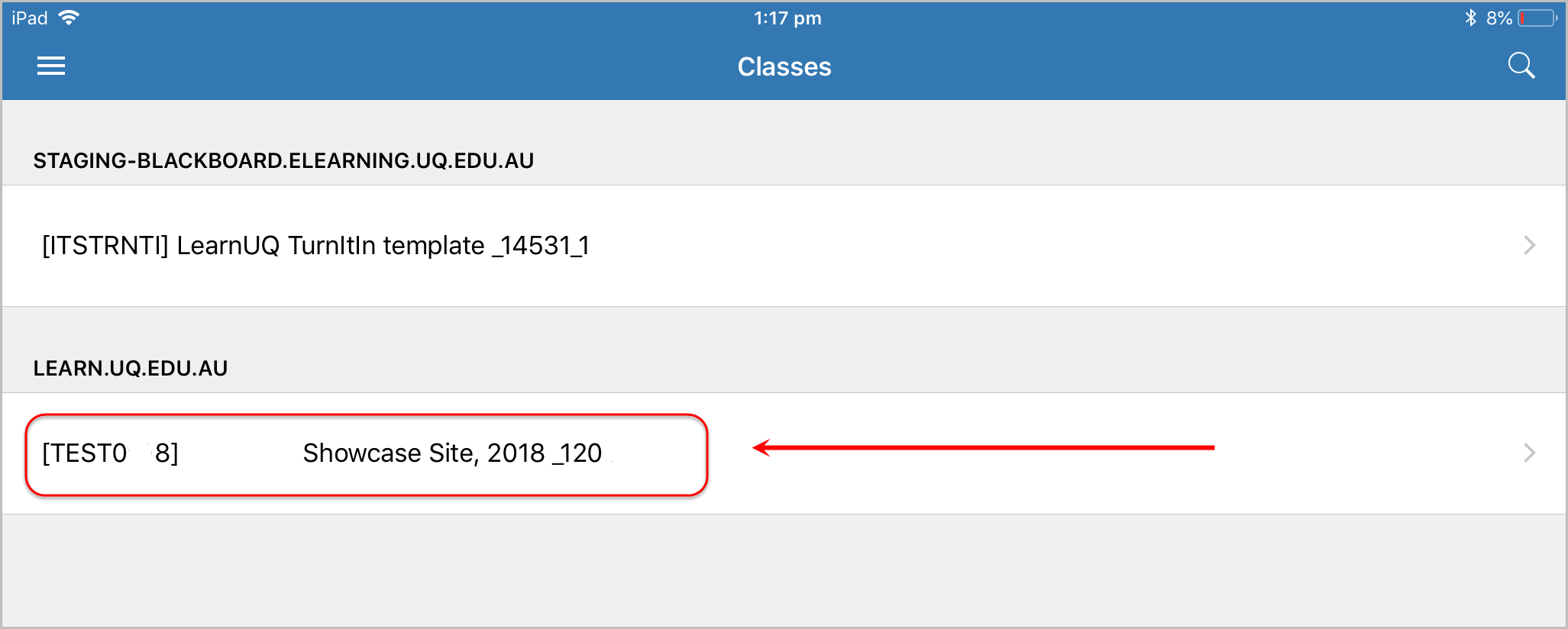 Refer to Access assignments on your iPad guide.